Show Off What You Carry Every Day for a Chance to Win a $50 ITS Gift Certificate! *Update*
Show Off What You Carry Every Day for a Chance to Win a $50 ITS Gift Certificate! *Update*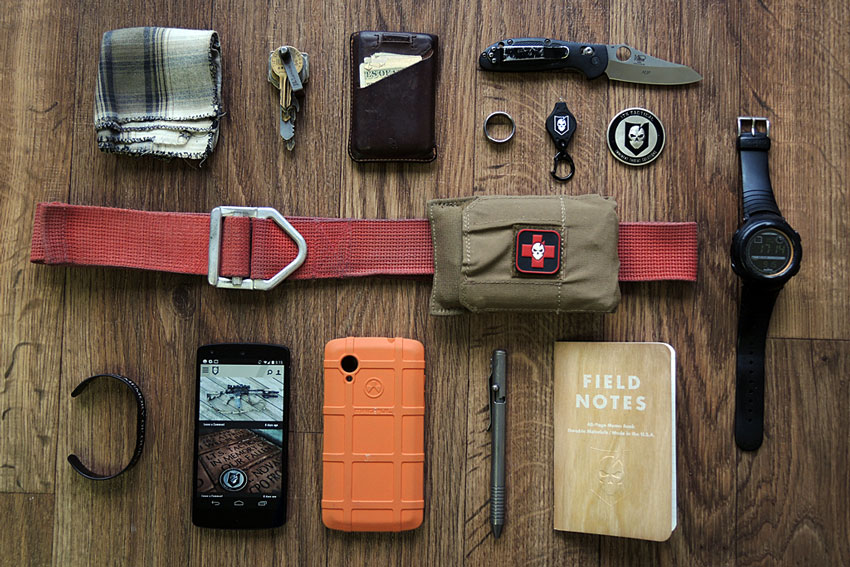 Update: Read below for the winner announcement.
This contest will last through the end of October, so everyone has plenty of time to get their submissions in. What's up for grabs? The winning entry will receive a $50 Gift Certificate good towards anything in the ITS Store!
Why Share?
Simply put, emptying your pockets provides an inventory of what you're carrying on your person and allows you to take a look at what you have at your disposal. For some, these daily carried items don't change but a lot of us are continuously tweaking and modifying what we carry. Everyone you meet knows something that you don't and while many of the items we carry are a matter of personal preference, take a look at what someone else is using and see if it could work for you as well.
To kick things off, here's what Mike's EDC currently consists of.
Hankie
Tungsten Carbide Wedding Ring
Contest Update!
Congrats to tricitydown for winning this months EDC contest! Thanks everyone for sending your submissions in and if you didn't win this time, keep checking back for more contests in the future!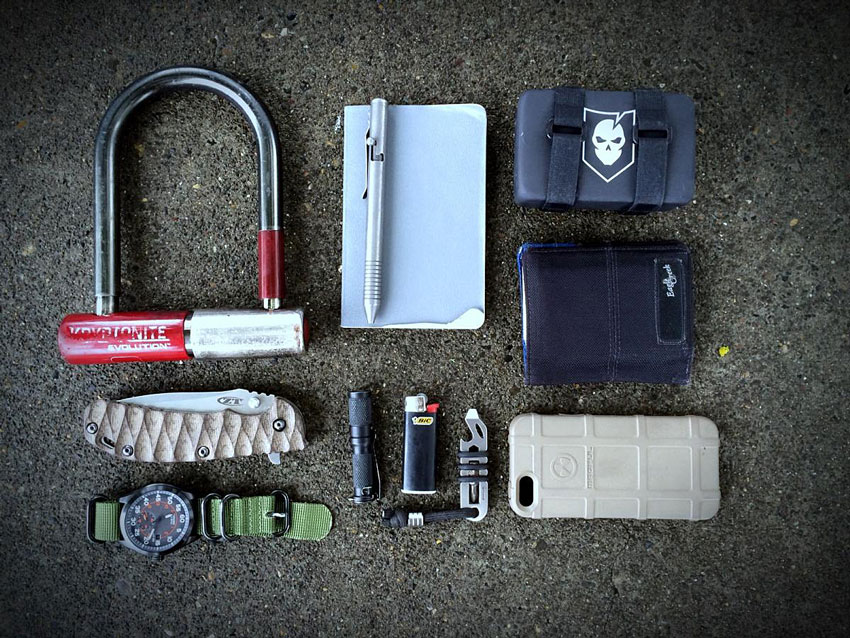 How To Enter
To enter, simply join our Forum (if you're not a member already) and post up your photo in this topic with a brief description of your EDC. At the end of October, we'll select a winner and their photo will be posted on the ITS Tactical homepage along with the announcement.
Tips and Info
Some good questions have been brought up in the last contest and we want to address them here.
Q. What is "everyday carry" and what can be included?
A. Long story short, everyday carry is anything you carry daily on your person. Items on your wrist, belt or in your pockets are all fair game. You may even carry something in your hat. As an example though, this contest does not include items carried in your EDC bag.
Q. How are these photos judged?
A. ITS HQ will judge each entry based on creativity and quality. If you have a feeling people may not believe that you can carry as much as you're showing, it might be a good idea to share "how" or "where" each item is carried. Get creative with your photo and work to make it as high quality as possible. If you're looking for a few basics tips on how to take better EDC photos, visit this thread in our Forum.
Q. I've noticed that many previous winners have firearms in their photos. If I can't carry legally in my state, does not having a firearm reduce my chances of winning?
A. We know the laws vary greatly based on location. Showing a firearm does not add, nor detract from your chances of winning this contest.
Q. Does having an ITS sticker or product in the photo boost my chances of winning?
A. While we love seeing our gear in action, it won't have any effect on our judging, honest.
Good Luck!
Fine Print:
Past EDC Contest submissions are not eligible. 
Multiple entries are allowed.
Entry photo resolution must be at least 1024 pixels wide
Photo must be added to the specific Forum post between start of contest and 10/31/14.
Entries will be judged on creativity and quality. Take your time to take a nice photo and be honest about what you're carrying.
Your Forum profile must include a photo. Whether it's actually you or in the case of OPSEC, something other than the default "no photo" image.
When the winner is selected, they will be contacted through the email address associated with their account and have 24 hours to respond before a new winner is selected.