Squawk Box Broadcast 012: Military, Expeditions and Conquering Fear
Squawk Box Broadcast 012: Military, Expeditions and Conquering Fear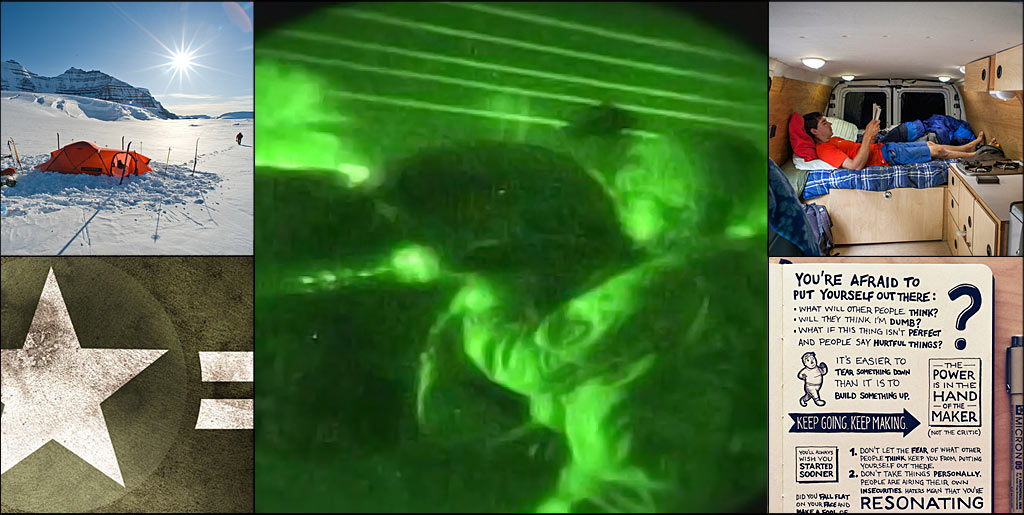 The Squawk Box Broadcast aims to highlight a few of the stories that have caught our attention recently. It's also a way to broaden your horizons and explore new ideas.
That Which I Love Destroys Me >> GORUCK
Two elite warriors share their firsthand accounts of the struggles with returning home after fighting in the longest combat campaign in American history. More than 600,000 veterans have been diagnosed with PTSD. Today, there are at least 22 veterans committing suicide every day. This film looks to be an incredible eye opener that's going to hurt to watch but it's important the public knows what's going on with our soldiers. Find a way to get involved as our heroes need our help.
9 reasons to go on an expedition or journey >> Alastair Humphreys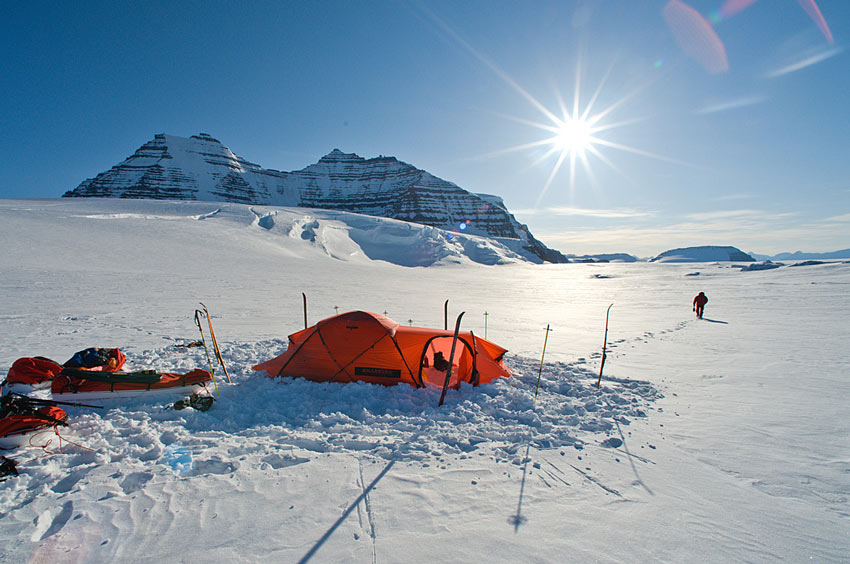 "The very basic core of a man's living spirit is his passion for adventure. The joy of life comes from our encounters with new experiences and hence there is no greater joy than to have an endlessly changing horizon, for each day to have a new and different sun." – Christopher McCandless
By seeking adventure, you're able to be rewarded with a remarkable experience. Alastair Humphreys put together a succinct and useful list if you need a little encouragement.
Top 10 Tips and Tricks We Learned from the Military >> Lifehacker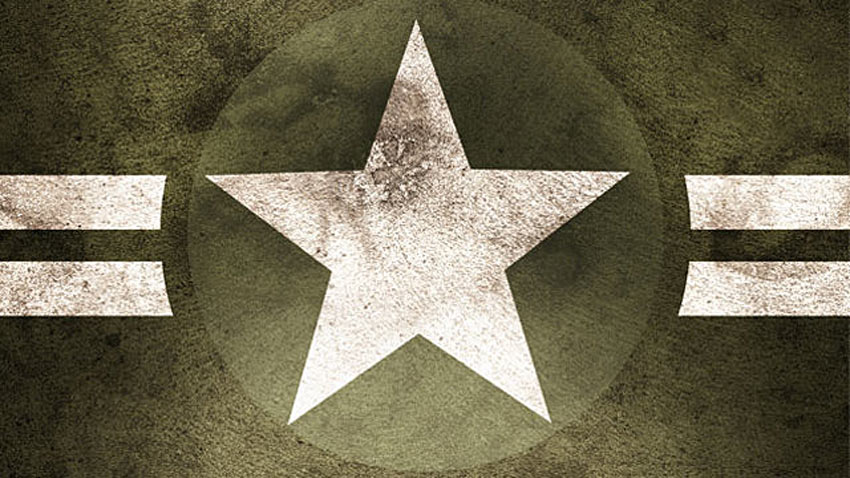 Everything from packing your clothes efficiently and wrinkle-free to making your bed in less than a minute, there's a lot of tricks to be learned from the Military. Lifehacker has a list of some of the more interesting and useful tips they've come across over the years. Be sure to check out the comments section for even more reader submitted tips too.
Alex Honnold's Ultimate Adventure Vehicle >> Outside Online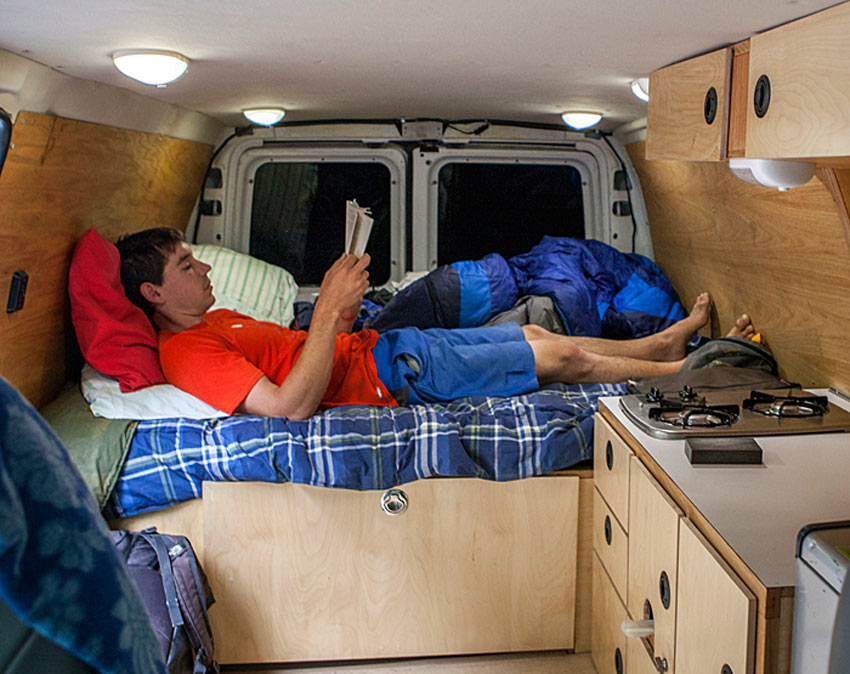 If you haven't seen Alex Hannold's feats before on the news, he's worth checking out. He's especially known for his big wall climbs that he's done free-solo without any ropes or other protection. To feed his climbing addiction and enable him to be on the rocks full time, Alex lives out of his custom Ford Econoline E150 van that's pretty much the ultimate adventuremobile.
Overcoming the Fear of What Other People Think and Doing Your Best Work Anyway >> Sean McCabe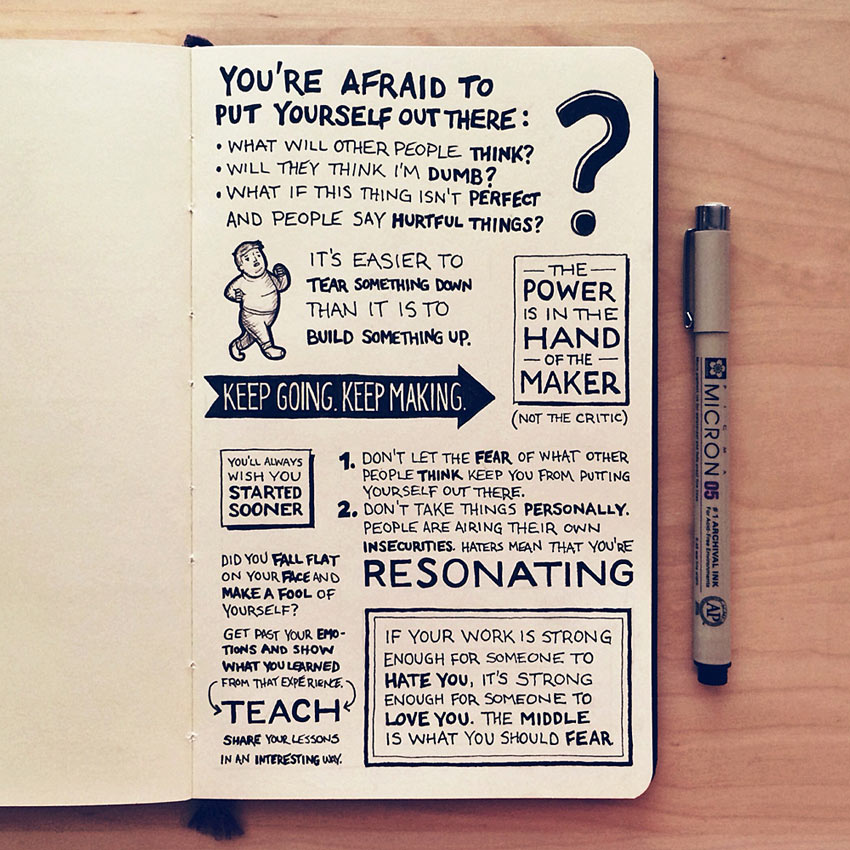 We often fear of what other people think about us or worry that we'll come across as "dumb." Sean McCabe and Ben Toalson discuss how to overcome obstacles and allowing yourself to be open without overthinking things. Give a listen to the hour long podcast or read the transcript if you're feeling stuck.
"If your work is strong enough for someone to hate you, it's strong enough for someone to love you. The middle is what you should fear." – Sean McCabe
Like these posts? Stay up to date by following the Squawk Box daily.