Winners Announced from the "What's in Your Pockets" Forum Contest!
Winners Announced from the "What's in Your Pockets" Forum Contest!
We're excited to announce the winners of our ongoing "What's in Your Pockets" Forum Contest. This contest ran for three months so we chose three winners from the group of entries. Each winner is going to receive a $25 Gift Certificate to the ITS Tactical Store.
There were some excellent submissions and if you didn't win this time, don't fret, we are running another contest starting today. Read on to see the winners and to get instructions on how you can enter the November through December contest!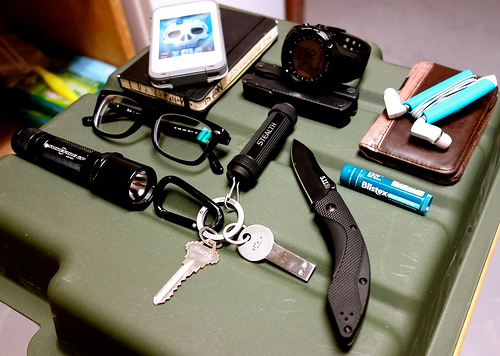 iPhone 4S wrapped in a LifeProof case
Moleskine notebook
Leatherman Blast multi-tool
Suunto Ambit watch
Twelve South BookBook case/wallet
Quirky Wrapster (Birchbox sent them to me as part of my monthly subscription.)
Earbuds (I don't know what brand they are, I got them in a PX in Germany back 2006.)
Surefire 6P
Corsair Flash Survivor Stealth USB
LaCie Cookey USB
Exotac FreeKey System w/ carabiner off of my Dre Beats travel case
5.11 Knife
Ray-Ban Legends
Blistex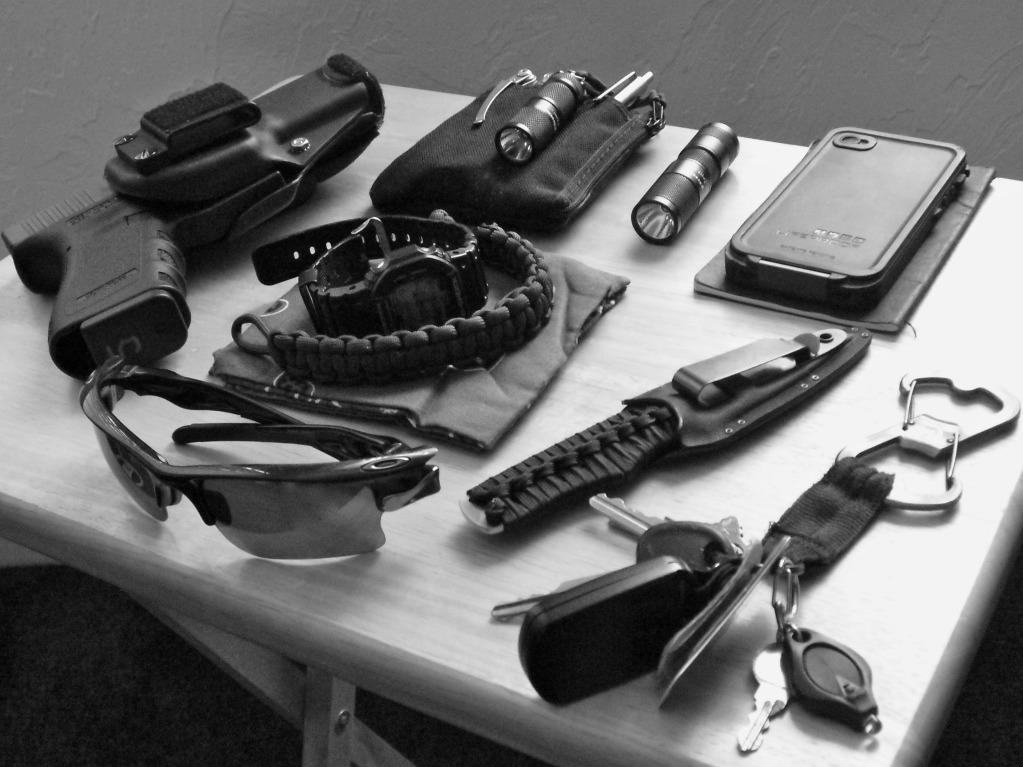 Glock 19 in Keeper's Concealment AIWB
Bill's Urban Wallet w/ Leatherman Skeletool
Quark MiNi 123
Zebra F701 w/ Fischer refill
Cash, cards, and other goodies…
4 Sevens Quark 123 Tactical
iPhone 4s in Lifeproof Case
Moleskine Notebook
Keys on Nite-Ize S-Biner Ahh w/ Photon Light
Blade Rigs modified Cold Steel Secret Edge and Sheath
Oakley Fast Jacket XL's
Bandana, Paracord Bracelet, and Casio G-Shock GW-5600-J
Sometimes there's a spare magazine as well, but I feel like I'm carrying a "Batbelt" already so I don't always pack it.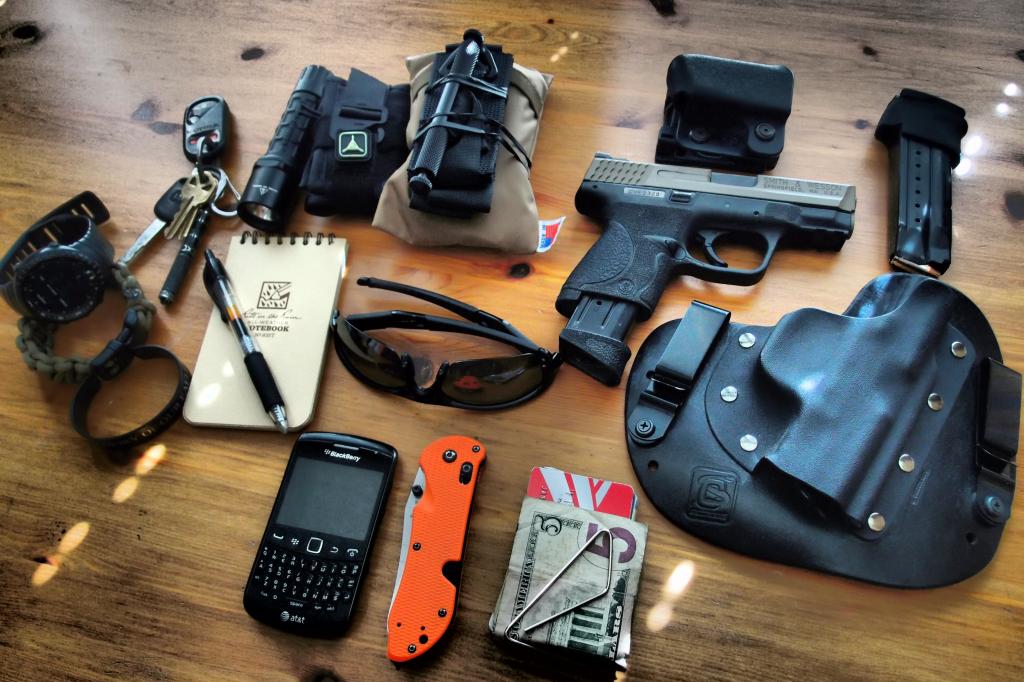 Suunto Core
ITS SEREcord Bracelet
ITS Memorial Bracelet
Keys- S-biner, exotac mini striker
Surefire G2 (replaces the E2D LED defender that remains in Mineral Wells State Park)
TADgear/ITS Tactical Pouch from 2012 Muster (contains picks from Serepick, mini compass, as well as "other" items, awesome kit Thanks ITS and TAD!)
ITS EDC Trauma kit with SOF Tac-Tourniquet
Rite in the Rain notebook with Pilot G-2
Oakley Flak Jackets
Blackberry Pearl
Benchmade 915 Triage
Money clip (includes duct tape, micro-sd card)
Concealment Solutions Black Mamba IWB holster
S&W M&P 9c with Hornady Critical Defense (my winter carry ammo)
Extra Mag, Full size with grip spacer (same ammo)
Comptac Mag-pouch
Not shown: Ares gear belt or dress pelt lined with kydex for wearing with a suit
ITS challenge coin (I believe it went to kindergarten this morning with my five year old…..)
Congratulations to our winners! Please send us an email to claim your prize and we'll get your gift certificate issued!
If you want to enter the "What's in Your Pockets" contest for November through December, check out the forum post for more information.  To kick off this latest round (and because staff are not eligible for the contest), here is what Mike carries on his person: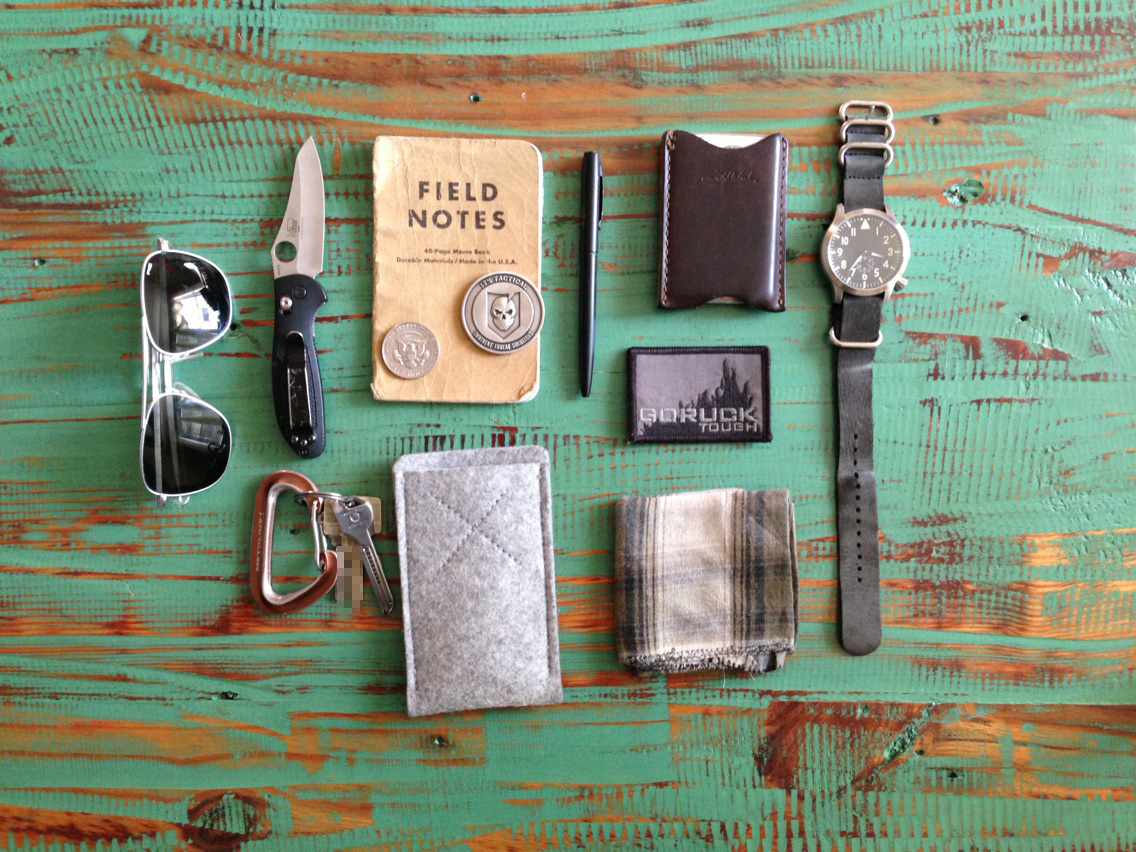 Want to win a $25 gift certificate to the ITS Tactical Store? Show what you carry in your pockets and submit your entry to the forum!