What's in My Pockets: Show us Your EDC for a Chance to Win!
What's in My Pockets: Show us Your EDC for a Chance to Win!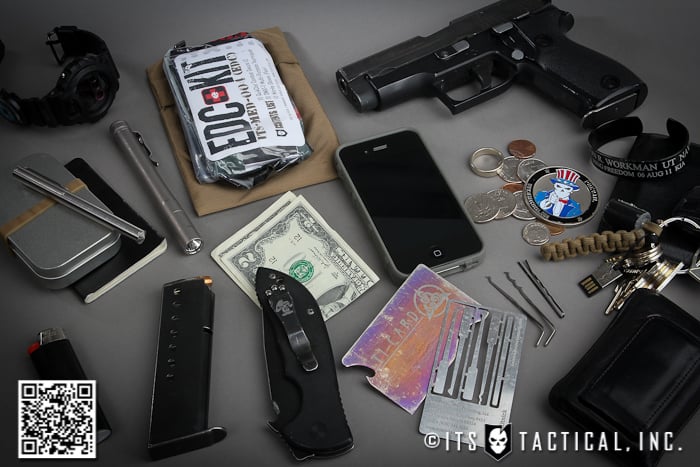 I'd like to start something new here on ITS today and start sharing all the EDC (Every Day Carry) photos we receive in our Forum here on ITS. We're also going to turn it into a contest every few weeks and give away a $25 gift certificate to the ITS Store!
We'll select an EDC based on only one criteria… Rule number one, always look good! Just kidding, we'll pick it based on being a functional and realistic EDC. This means it actually has to be what you carry in your pockets, not in a bag (as much as we want to see photos of your Discreet Messenger Bag.) Of course this is totally left open to our interpretation and why we'd like a brief description of what you're carrying too.
To enter, simply join our Forum (if you're not a member already) and post up your photo in this topic with a brief description of your EDC. We'll look in on the submissions and pick someone every few weeks to win. The winner's photo will be posted on the homepage of ITS Tactical along with the announcement. I'll start things off this week and show everyone what's in my pockets today. And yes, all this is really all in my pockets.
My EDC Breakdown
Be sure to post up your EDC photo here for your chance to win!