Chris Kyle Memorial Roping & Auction Recap: It's Our Duty To Serve Those Who Serve Us
Chris Kyle Memorial Roping & Auction Recap: It's Our Duty To Serve Those Who Serve Us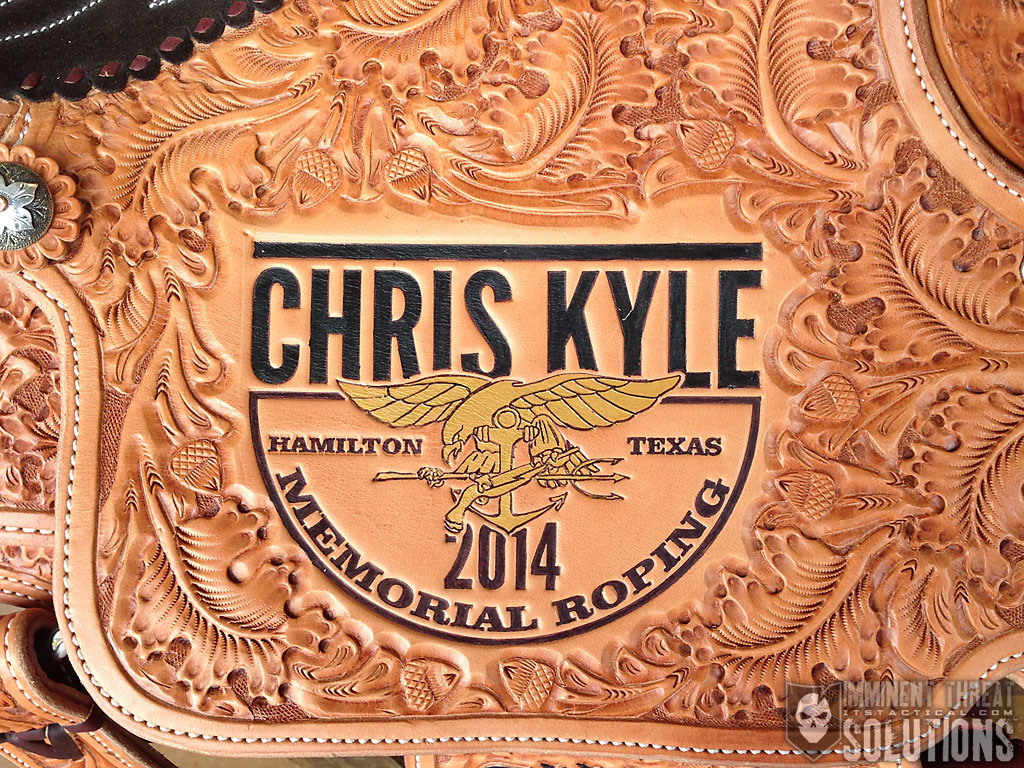 I wanted to take this opportunity to share my experience this past weekend at the Inaugural Chris Kyle Memorial Roping & Auction held in Hamilton, Texas inside the Circle T Arena.
Since Chief Kyle's tragic death on February 2nd, 2013 our nation has truly come together to remember the hero that Chris was and not only all he did for America during his time in uniform, but all he continued to do for others after leaving the Navy.
This weekend also demonstrated that we haven't forgotten all that he's done and with the Memorial Roping event set to continue each year, there will be a way to gather together, celebrate his legacy and do something great to give back.
Chris Kyle Memorial Roping & Auction
While the event was open to all, I'm grateful that myself, Kelly and our son were all invited out as guests to attend the event, which consisted of a Team Roping Event; Kids Dummy Roping; Dinner with guest speaker and former Navy SEAL, Clint Bruce; Silent and Live Auction; SEAL vs. Bull with former Navy SEAL Ryan "Birdman" Parrott; Live Music with Morgan Crouse, former Navy SEAL Chris Heben and Scooter Brown Band headlining.
It was a fantastic weekend with good people, good food and benefiting a fantastic cause. The mission of the Chris Kyle Memorial Roping & Auction is to continue Chris' efforts in helping Veterans via Base Camp 40: Warriors in the Wild. 100% of the proceeds from the entire event were donated to Base Camp 40, which honors Military Veterans by offering outdoor hunting adventures across the country to help them rediscover the freedom they so proudly fought to defend.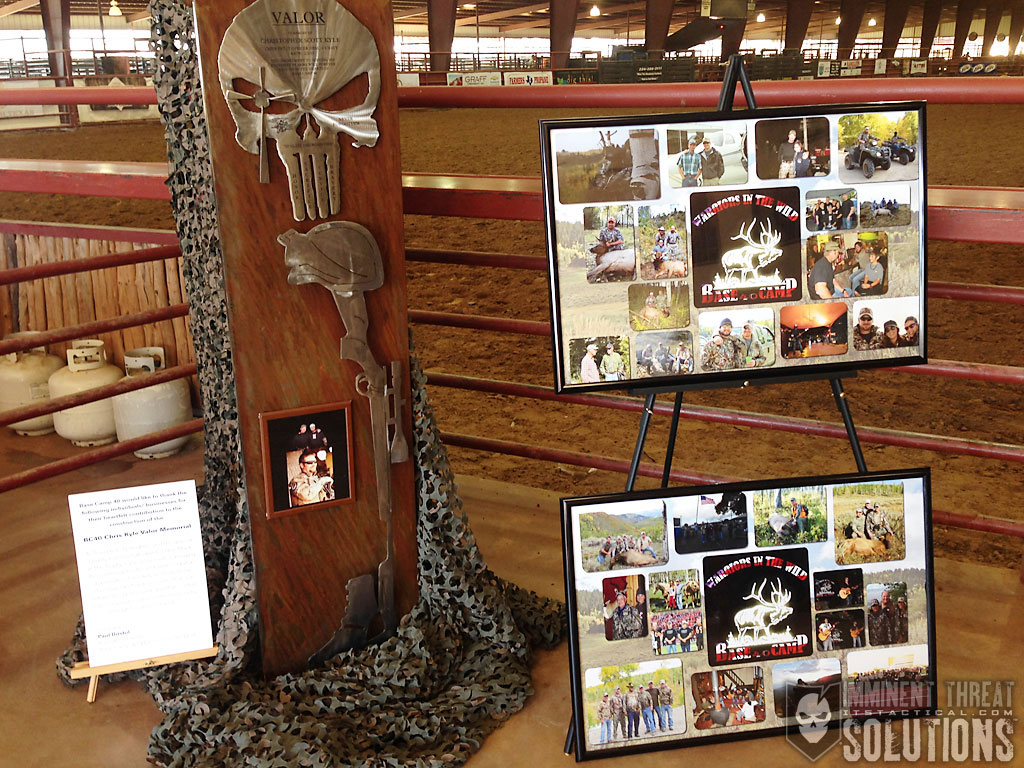 The event was put together through a collaboration of Chris' parents, Wayne & Deby Kyle, brother Jeff Kyle (Texas Elite Tactical Academy), Scott Brown (Scooter Brown Band) and Chris & Darcy Douglas (R2R Events and Venator Marketing Group.) Chris' dad, Wayne Kyle, announced at the event that they'd be changing the benefactor of the CKMR each year and that the 2015 event would benefit HALO for Freedom Warrior Foundation.
CKMR Events
We enjoyed watching the Team Roping this past weekend and while I must confess to not being much of a Cowboy, I do enjoy watching rodeo events. Our son, on the other hand, didn't forget his Cowboy Hat.
Speaking of Team Roping, the Danny Dietz Memorial Roping event, which is now in its 5th year, is put on by the same group that helped organize the Chris Kyle Memorial Roping event, Roughstock2Roping and the Venator Marketing Group. Producers Chris and Darcy Douglas were instrumental in the success of this past weekend and it was great to meet them.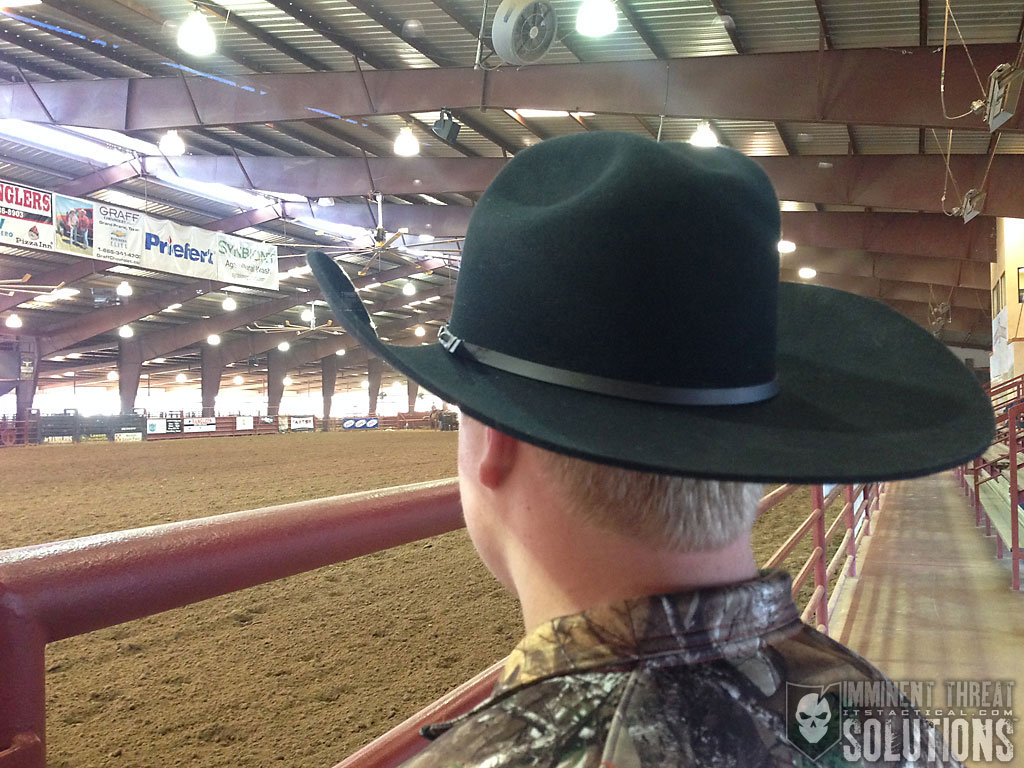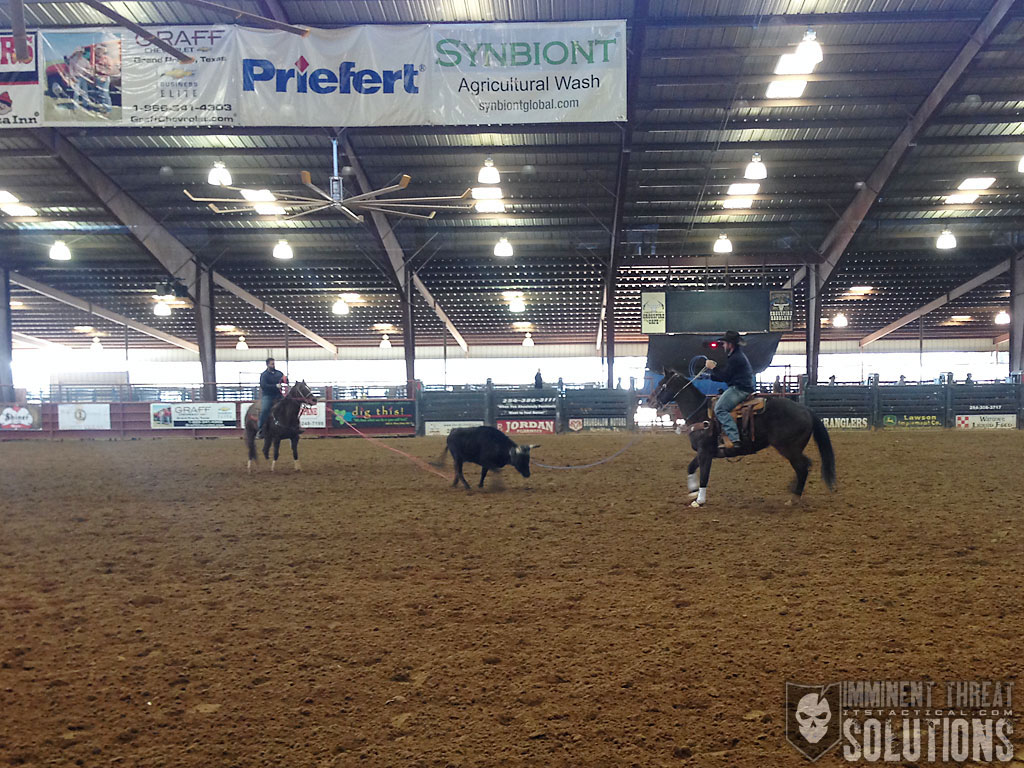 Guest Speaker
Clint Bruce spoke during Chris Kyle's Memorial Ceremony at Cowboys Stadium and once again spoke with the candor and professionalism he's know for, both as the owner of Trident Response and as co-founder of Carry The Load.
Something that really stuck with me from Clint Bruce's speech during the dinner at the CKMR event, was the question "who are you?" The context behind this question was that it should be a question you're constantly asking yourself. What are you doing to help others and make this world a better place? He said it was also the meaning of the question when Chris would ask it.
I've always admired Clint and have had a chance to get to know him over the past few years. He's a guy that would do anything for you and continues to do so much for those around him.
He helps put together the Carry The Load event I've been doing the past few years and will be doing again this year with an ITS Team. It's a 20-hour Memorial Day event honoring and thanking members of the Military, Law Enforcement, Firefighers and their families for the sacrifices they make.
CTL also helps raise money for many worthy charities and gives the community a way to remember our fallen by answering the question "who are you carrying?"
Auction and SEAL vs. Bull
While bidding on many silent auction items continued throughout the day, the evening featured a live auction with Shawn Hagler Auctions and a ton of generous items donated for everyone to bid on.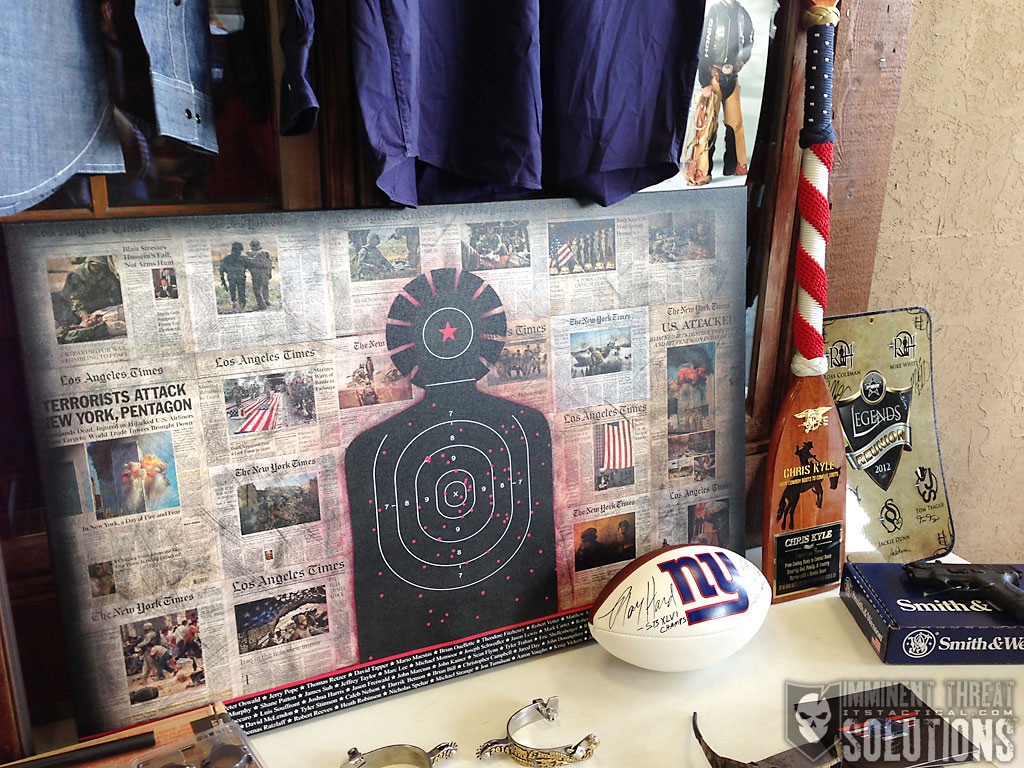 After the live auction, everyone gathered around to see former Navy SEAL and founder of the Sons of the Flag Burn Foundation charity, Ryan Parrott, ride a bull for the first time in honor of Chris Kyle. Coached by Professional Bull Rider and CKMR Board Member, Luke Snyder, Ryan saddled up, put down a respectable few seconds on the bull and came out unscathed.
Live Music and Wrap Up
The evening's entertainment carried on into the night with performances by Colorado's Morgan Crouse, who befriended Chris Kyle at his attendance of the 2012 Base Camp 40 Hunt. Former U.S. Navy SEAL & combat veteran Christopher Mark Heben, who performed songs, including 'Patriot,' off of his debut album "The Patriot Project." Headlining was Brownstar Records recording artist, Scooter Brown Band. Their latest album 'Valor', includes the title track 'Valor' which was co-written by Chris Kyle.
In closing, I'd just like to say thank you to Chris Douglas for his friendship and inviting my family out to experience the event. I truly feel that the Chris Kyle Memorial Roping and Auction event will be a lasting tradition honoring Chris' legacy and his motto, "It's our duty to serve those that serve us." I can't say enough good things about how the event was run and what a fun weekend it was.
Fair Winds and Following Seas, Chief Kyle.