ITS Now Available on Apple News
ITS Now Available on Apple News
Today we're excited to announce that ITS content is now available through one of the top news apps on the market, Apple News. Those familiar with the iOS app know it's a great way to keep up to date with not only your favorite news sites, but other entertainment, social and digital content as well.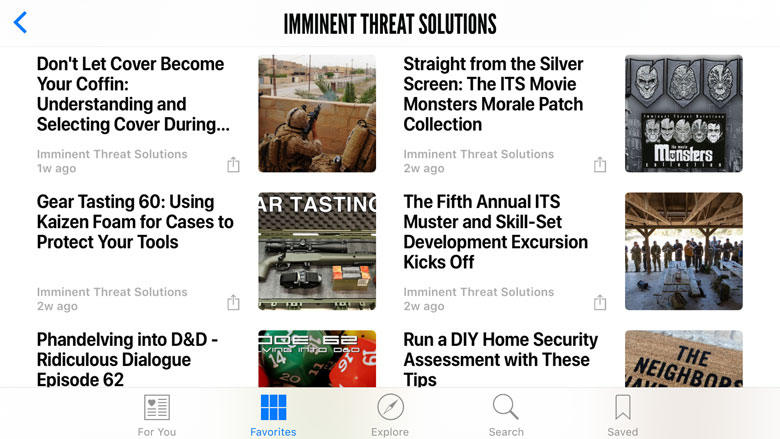 Apple News displays our full articles in a highly readable format for your iOS devices and the app automatically updates as soon as we publish new content.
To add ITS to your Apple News feed, open the app on your iOS device and click the search button at the bottom of the screen. Enter the search term, "Imminent Threat Solutions" and click the plus button to the right once our channel comes up. You'll now receive our updates right in your Apple News feed along with your other favorite content!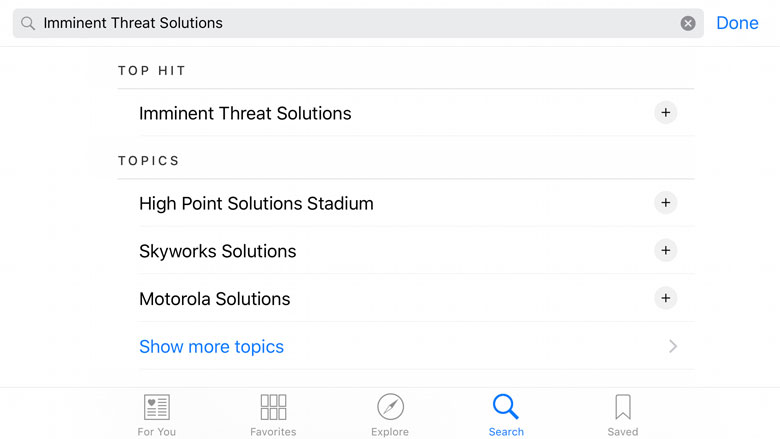 For those that don't run iOS, don't worry! Our new website design update is 100% responsive and content is automatically optimized for mobile and tablet devices.