Light and Cozy: Why the FirstSpear Woobie is Invaluable in the Cold
Light and Cozy: Why the FirstSpear Woobie is Invaluable in the Cold
Sometimes, you need the right season to truly appreciate some pieces of clothing. That's exactly the case with the FirstSpear Woobie I picked up in May of this year. I really enjoyed it outside during the cold nights of late summer, but it's this time of year when it really shines. This review comprises multi-seasonal, long-term use, from May to December.
The FirstSpear Woobie is a half zip sweater, made from a state of the art technical blend of Merino wool and nylon. The material is quite fluffy, which is great for insulation. (It's actually air trapped inside the material that creates the insulation and also why down works so well). I've had some thick pure-Merino garments before and honestly, the only drawback for me was weight.
Light is Right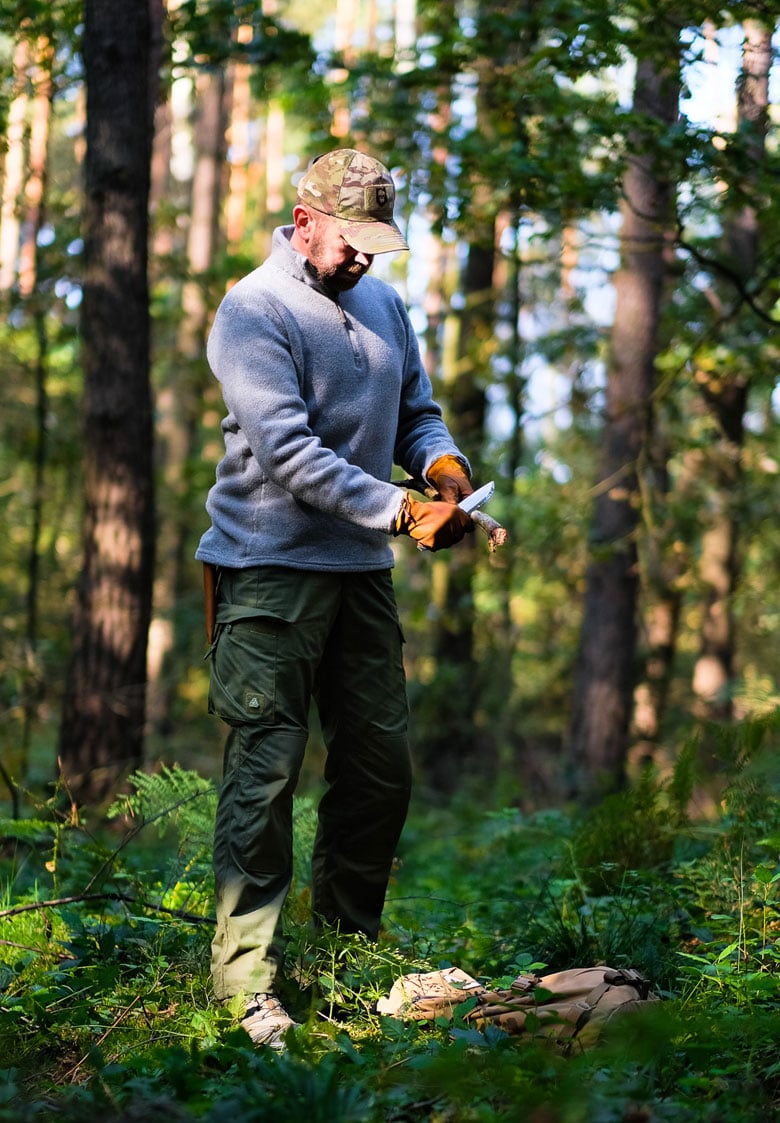 A thick, warm, winter-oriented 100% Merino sweater can weigh close to 2 lb. (been there, done that), which is just too heavy for dynamic outdoor activities. Contrary to that, the FirstSpear Woobie only weighs about 1lb. and because of this, it instantly became my go-to outdoor sweater!
Half zips aren't everyone's cup of tea, but once you get used to them, they're hard not to like. They saves weight (a longer zipper adds weight), breathe better, insulate better (no heat-passage in the zipper area) and can be softer to wear. This is especially true when combining it with an outer shell and backpack (particularly the added comfort in the waist belt area).
My Woobie is a size Large and as you can see, it fits me very well. I'm slightly above 6'1″ and about 180 lb. and it's like the Woobie was tailor made for me. The sleeves are long enough and it's spacious in the chest, so my winter (thick) baselayer fits fine. Additionally, my FirstSpear Wind Cheater can be worn easily over it as an outer shell.
A "Semi-Technical" Cut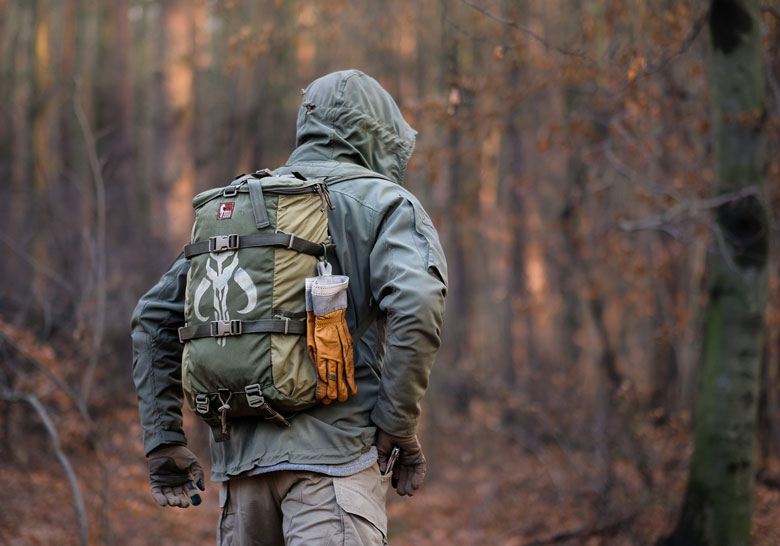 Despite my thick neck, (44cm) I can still zip up the Woobie without issues. I call the cut "semi-technical," because it's not too trim, but also not so loose that it catches on other equipment. Additionally, the slightly longer back is a Godsend during cold and windy days. I really like how the tail part of the Woobie is tailored exactly like it is on the Wind Cheater, as it keeps my lumbar area fully protected from the cold and also stays hidden, unexposed to the elements.

The sleeves of the Woobie are finished with wrist-collars made of something resembling a thin power-strech and can be hooked on on the thumbs for dynamic activities in the coldest weather. This thumbhole protects you from wind blowing in under the sleeves. Additionally, thanks to high elasticity, the sleeves work even with oversized tactical watches like the G-Shock Mudmaster series, which can be stowed inside a sleeve. 
A Special Blend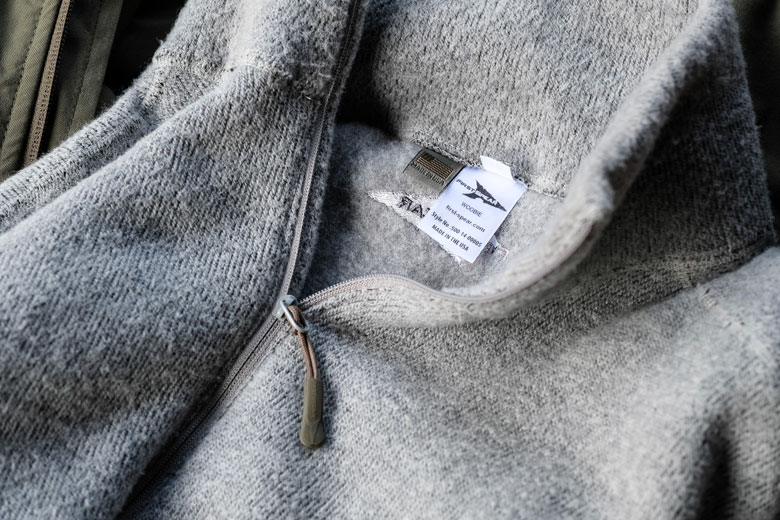 The Woobie's wool blend works like a charm. It's warm and cozy, but still tough and surprisingly abrasion resistant. Last but not least, it breaths extremely well! Although not quite as packable as a down jacket, it's still considerably more "squish-able" than pure Merino wool sweaters.
However, as I said, the biggest difference is weight. It's about half the weight of a pure-Merino sweater of the same thickness and warmth (which I have in my drawer as well) without any sacrifice in the insulating department. That difference is quite striking, to say the least.
You Get What You Pay For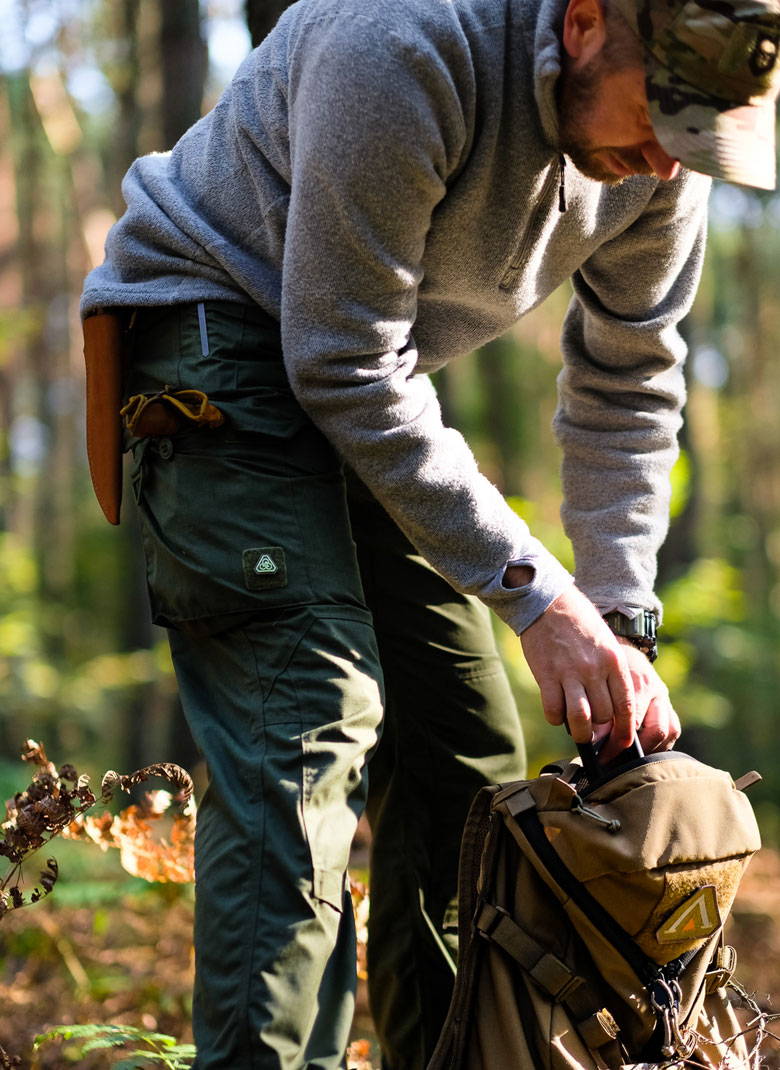 Ok, so what's the drawback? It sounds like a dream product so far, right? Well, as usual, perfection comes at a price, especially if it's made in the good old USA. FirstSpear's Woobie will set you back a little more than $280, which isn't a budget price by any means. However, that price is quite in line with other top-tier cold weather technical sweaters.
What you get for your money is a state of the art garment, that will serve you for many years; delivering amazing performance at relatively low weight. These days, it's my favorite sweater and while I could give up many jackets and hoodies, this one will stay with me for a long time. The half-zip vs. full-zip is purely a matter of preference, but for an insulating layer I definitely prefer the half-zip style.
Conclusion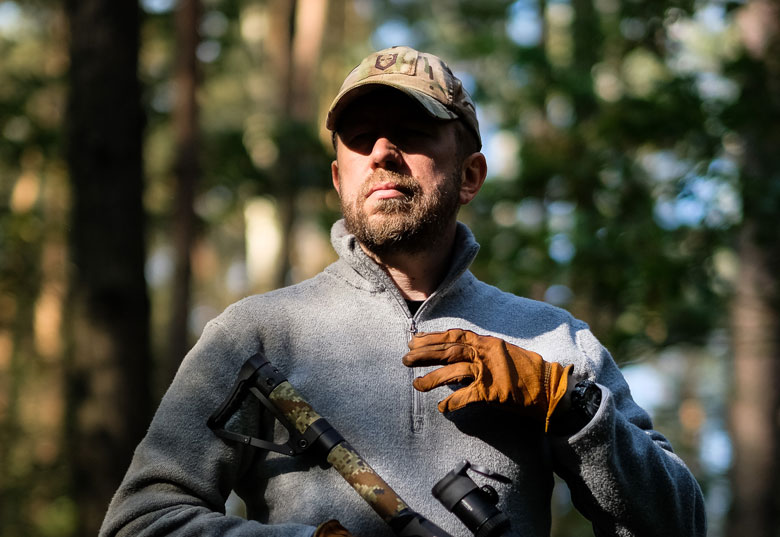 The FirstSpear Woobie is offered in discreet colors (black or grey) to help you blend in, with a barely visible FS logo near the left wrist. It doesn't scream tactical and doesn't look like a mall-ninja's piece of gear. It blends in nicely and does awesome job; silently, like a real pro should. While it might just sound like a piece of kit that I'm really excited about, it truly is an awesome piece. In fact, when several of my friends tried it out, they immediately added it to their wish lists!
Editor's Note: Piotr Ma is an avid outdoorsman, adventurer, mountaineer and certified open sea sailor. As an enthusiast of quality gear, he's always seeking the most un-compromised and best performing gear available worldwide. He's also known as an edged tools specialist. Piotr was introduced to his adventurous lifestyle when he was 10 by his father, a certified sailor and alpine-style climber. Now he continues his family tradition and shows his kids how to live a full life in the great outdoors; teaching them survival skills, shooting and archery. These days, he gladly shares his 30+ years of outdoor experience with people around the globe from his current location: Poland, European Union.