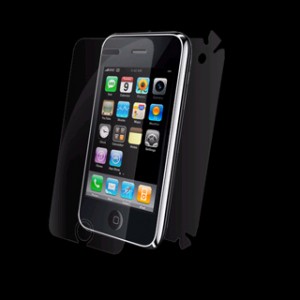 While clear film protection is nothing new for electronic devices, we wanted to let everyone know about a company we've been using for years now who manufactures their own proprietary invisibleSHIELD film for protecting your devices.
Zagg has been making the invisibleSHIELDs since 2005, which started as  clear, thin, and very durable military film originally made to protect US military helicopter blades from high-speed damage.
You can see the effectiveness of the product in the video below, and we swear by them for all our important electronic devices. Zagg also handles custom orders for items and sizes that they don't list on their Web site.
Each invisibleSHIELD comes with a lifetime warranty and Zagg will replace the shield at the cost of shipping if it ever becomes damaged or worn out. We've had to send in shields that have worn out, and always get a new one sent to us very quickly.  
It can take some time to get the shield put on your device correctly, but it's worth it to not have the bulk of cases or the threat of scratching… Just have patience!