ASOLO Fugitive GTX Boots Combat Tested in Afghanistan
ASOLO Fugitive GTX Boots Combat Tested in Afghanistan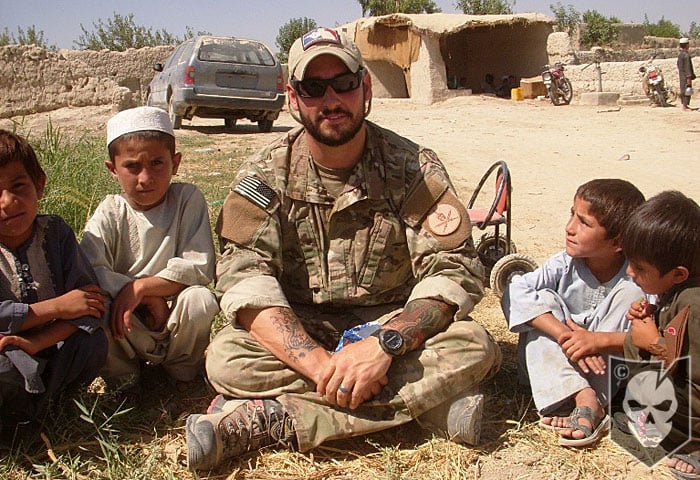 I've been in Afghanistan for a total of 16 months thus far and only 6 months spent with my Asolo Fugitive GTX boots; I wish I would have had them from the get go!
Having spent fall, winter, and early spring in the mountains of Afghanistan and late spring, summer, fall, and now winter in the deserts of Afghanistan I have seen the multitude of climates that Afghanistan can offer and have experienced firsthand how good and bad footwear can affect your feet.
Backstory
I first came into the mountainous terrain during the late spring with a pair of 8" Converse "sneaker" boots; while these proved comfortable, they were incredibly hot and bulky during the high temp days and acted as sponges during the thaw/freeze cycles of the temperamental Afghan winters and left my feel screaming to be dried out.
After Converse, I moved to my low-top Merrell Chameleons which are great to wear as well as lightweight. After 3 months of abuse in the mountains the toe-cap on both shoes started peeling back and getting stuck on rocks during movements and kicking up dirt. I then tried a pair of North Face low-top hiking sneakers and they have held up and worked just fine. My only gripe is that low-tops just don't provide enough ankle support and protection.
After hanging out with the guys of Army Civil Affairs and various Spec-Ops members I noticed about 30% of them were wearing Asolo boots; I inquired more about them and got some great feedback from the wearers and decided next time I was in the US I would check them out. In the mean-time I did some research and found out Asolo is an Italian company that was created in 1975 and is focused on providing great outdoor footwear for lightweight hiking in the most treacherous terrain.
What I Wanted in a New Boot
No Low Tops — I need ankle support and protection.
Sturdy Toe Caps — I didn't want them falling off after use and abuse.
Waterproof — Contrary to popular belief, Afghanistan has rain, snow, and various water sources.
Sustain Heavy Loads — I constantly carry 60-90lbs of gear.
What Asolo Provided
Mid-Top Boot
Sturdy Toe-Caps that cover the Entire toe of the boot
Rated for 45+ lbs via the DUO Asoflex Technology
Long story short, when I went home on R&R after being gone for nine months, I was on the hunt for some new Asolo boots. My hunt brought me to one of the big box outdoor stores that had various Asolo boots. After careful consideration I chose the $200 Asolo Fugitive GTX mid-top boots.
My return to Afghanistan with new Asolo's on my feet proved to be a great choice, although the stiff soles took some getting used to. I've now been wearing my Asolo's for 6 months and I'm more than pleased with their durability, comfort, and fit. The stiff sole is there for a reason and becomes ever-so important when my 60+ lbs of gear is packed on. The sole provides rigid arch support and spring to each step.
Crossing water hazards is not an issue and my feet remain dry thanks to Gore-Tex and the Fox River socks I wear with my boots. The Fox socks also help with hot spots that develop and I've had no issue with any. The only problem I've had with my Asolo boots is the laces.
Since the boot uses speed laces, the metal has the propensity to wear down and fray the laces causing them to eventually break. If you're deployed, bring an extra set or two of laces just in case. I highly recommend the Asolo Fugitive GTX boots and look forward to having them in my "foot arsenal" for the next year I'm spending in Afghanistan.
Editor's Note: We'd like to encourage everyone to head over Brent's Website, OpOutpost.com Created to enable forward deployed individuals to buy, sell, trade and receive donated items; increasing their standard of living in remote areas.