Jones Tactical 2″ FatZombie Duty Belt
Jones Tactical 2″ FatZombie Duty Belt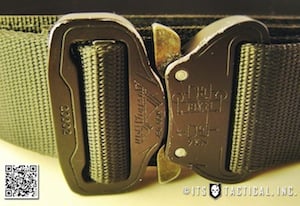 08/29/16: Please read the update at the bottom of this article. Today I'll be taking a look at the Jones Tactical 2″ FatZombie Duty Belt. The FatZombie is unique and is by far the best duty belt I've ever worn. My hope is that this article will help you make an informed decision if you  decide  to pull the trigger on a FatZombie.
I'll be the first to admit that until recently, I just dealt with the duty belt I was issued and didn't give it  much thought. But like other equipment, there comes a time where it makes sense to switch to new material technology and design. If your agency is like mine, they go with the lowest bidder, which in our case is  Uncle Mike's. Not to knock Uncle Mike's (they are made in the USA), but the belt I was issued 9 years ago  was no different in material and technology than the Uncle Mike's belt I was issued as an MP  in the Army 17 years ago.
I guess you could argue, "why change something that works?" For some people this is perfectly fine, but for those that are reading this, evolving with equipment and training is a way of life.
A Brief History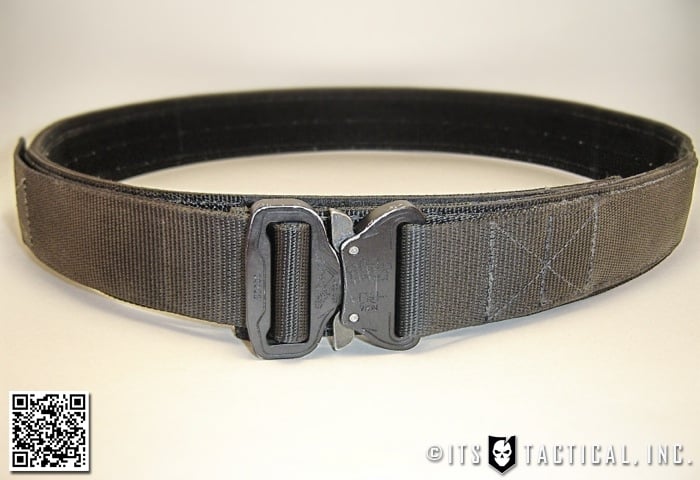 I was fortunate to correspond with Richard (owner of Jones Tactical) during the writing of this article  and ask a few questions about the belt. Richard keeps pretty busy between sewing and training and  this shows his commitment to putting out the best products possible and staying current in the industry.
According to Richard, the belt was first  prototyped around 2007 and was developed due to the weakness of the standard plastic buckle. The Cobra buckle was a no-brainer as a replacement to the common plastic buckles used at the time (and even currently). Using a Cobra buckle posed some design challenges, as the standard belt placement couldn't be used due to the width of the belt and the smaller inner width of the Cobra buckle. Thus, a new overlapping design was used. Richard also saw that most belts were not stiff enough so he used scuba webbing to stiffen the belt.
I asked Richard about the name FatZombie, as this  belt was developed before the recent fad of everything "Zombie." Richard said the name came from a friend who helped him R&D the original belt. That friend's paintball tournament nickname was "FatZombie" and it ended up sticking.
Hardware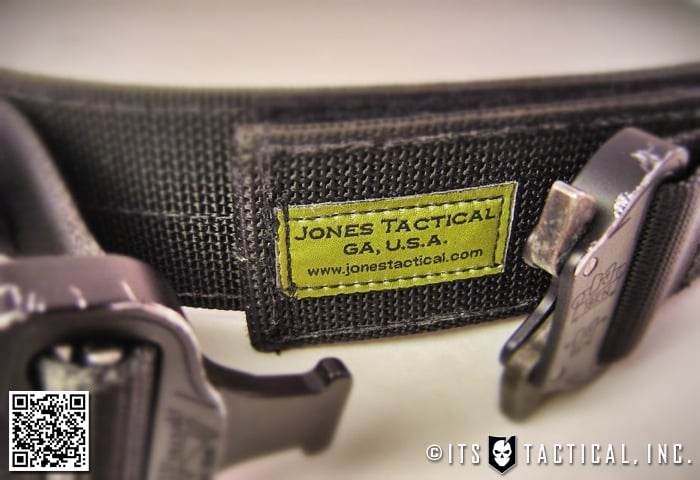 The FatZombie uses the AustriAlpin Cobra Buckle and heavy-duty hook and loop. Bryan has covered the specs of the  Cobra Buckle in other articles but here's a recap:
They're made of Aluminum so they don't rust. Anyone that's worked around the ocean can attest to how rusty metal buckles and v-rings can get.
They're strong! a 2000 lb. load capacity is what paragear.com quotes.
They can't be opened under tension. One side will disengage if under tension, but will not release. When the tension is released the side will then re-lock.
From #3, if one side of the two clasp system is disengaged the buckle will not open, both clasps have to be depressed to release.
The Cobra Buckle is leaps and bounds better than any plastic duty belt buckle on the market. The specs speak for  themself  and you'd be hard pressed to come close to exceeding the capabilities of the buckle on a non life/load bearing LEO duty belt. Overkill? Perhaps, but you'll know your buckle won't break or come undone.
Not without possible flaws, one of the first things I thought might pose an issue with the use of a Cobra buckle on a duty belt, was racking my pistol's slide on it when doing malfunction drills. In my case, I find the belt buckle area to be more consistent than the lip of my holster or other area. On my old belt, I would use the webbing next to the buckle, as the plastic buckle itself wouldn't consistently rack the slide.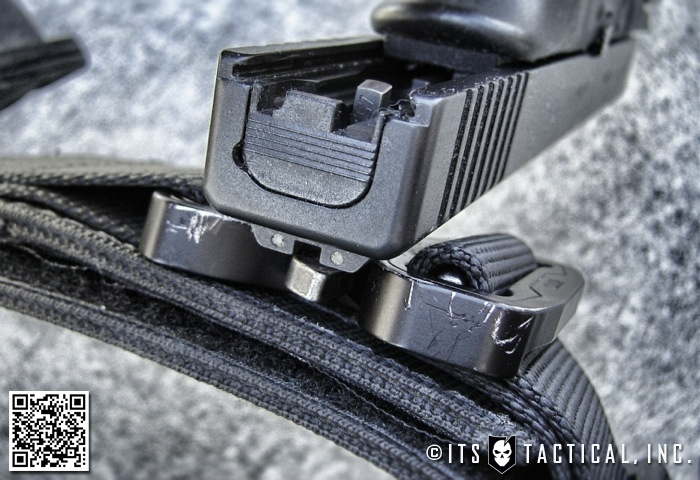 With the Cobra Buckle, the top of the buckle is almost perfect for catching the rear sight of my pistol and racking the slide. The top of the release mechanism did come undone a few times, but the design of the entire system kept the buckle from coming unlatched. This is the beauty of the Cobra, you have to release both sides  at the same time and when  not under load. While nothing is impossible, it is  HIGHLY unlikely you will undo your buckle while performing malfunction drills.
The uniqueness of the Cobra buckle may bring up some other issues when being  used around people who don't know how to operate the buckle system. If your partner, zone partners, or backup are not  familiar  with the buckle they may have issues removing your belt in an emergency situation (without cutting it). This is something to consider, as I've had other colleagues look at my belt and not know what a Cobra buckle is.
That being said, a buckle resembling the Cobra is used here in Tampa at Busch Gardens on the newest Cheetah Hunt roller coaster  and no one seemed to have trouble getting out of the seats the last time I was there. It doesn't take a rocket scientist to figure it out.
Looking at the overlapping design of the FatZombie, you'll see that the heavy duty hook and loop really takes the load and tension  of the belt. The Cobra Buckle in most cases is not "loaded" so taking the belt on and off isn't a hassel. If you've ever tried to release a Cobra under a slight  load you know what I'm talking about. This will depend on how you have your belt set up however.
Materials and Sewing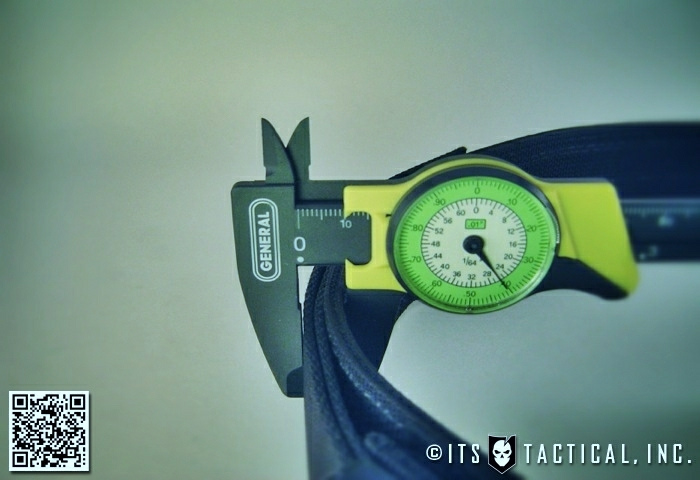 The FatZombie is built like a tank and has several "layers" of webbing sewn together to form the belt. We'll talk about the materials in a second, but I want to touch on something important first.
Since each belt is made to the user's specifications, the overall  thickness  of the belt will depend on how you order it. In my case I ordered the belt with no internal hook and loop. This is important to understand for LEOs' who have different types of accessories mounted to a belt. Your OC, COBAN, or flashlight pouch may have a small mounting tolerance  compared  to your pistol holster. My rotating ASP holder has only 8mm (0.315 in.) of mounting space and is a pain in the butt to get on the FatZombie. Compare that to my Safariland Glock magazine pouch (which is now used and stretched out) that has a whopping 18mm (0.708 in.).
Most  manufacturers design their accessories around a nylon or leather duty belt, which by most standards is thin and flimsy. This is even if the nylon belt has two layers of webbing sewn together. The Uncle Mike's belt I'm issued is two layers of webbing, but it twists with ease and isn't very rigid. The main part of the belt is only about 5mm (0.196 in.) thick, however it's 10mm (0.393 in.) thick near the buckles as the belt is folded over with hook and loop.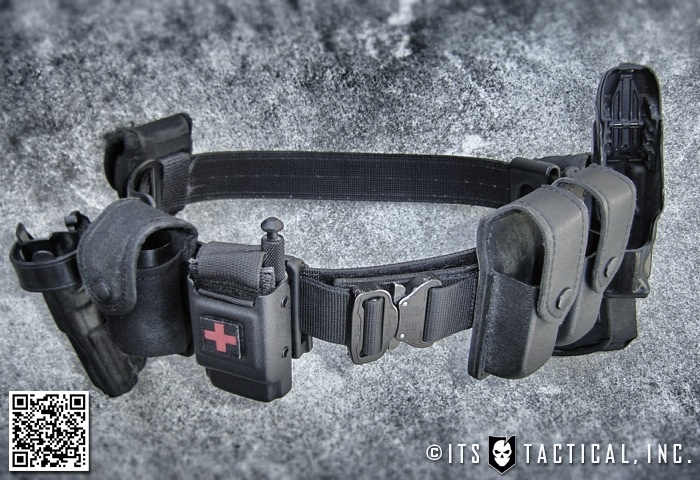 Getting back to the FatZombie: The main body of the belt is sewn with two layers of sandwiched 2″  scuba webbing and one layer of 1.75″ type 13 4088 webbing is sewn to the outside. This outside layer is what the COBRA buckles are attached to. Scuba webbing is designed to be very ridged and  usually (depending on manufacturer)  rated at about 7,000 pounds breaking strength. The type 13 webbing is typically rated at 5,500 pounds breaking strength. No need to do the math, the FatZombie blows the doors off your typical nylon duty belt.
The stitching of the belt is top notch and you can tell Richard puts a lot of time and effort into making these. Even knowing what little I do when it comes to sewing, I would imagine there's a lot of sweat built into each of these belts and the sewing machine probably hates when one of these is on deck.
My belt has no internal hook and loop, as I  didn't  order the inner pants belt. This is just my preference as I like to use keepers instead of hook and loop. My offhand shooting training has always been to pull the holster with my left hand to access my pistol, which requires the belt to slide and give a bit. This is just  personal  preference and I'm sure the hook and loop version is rock solid.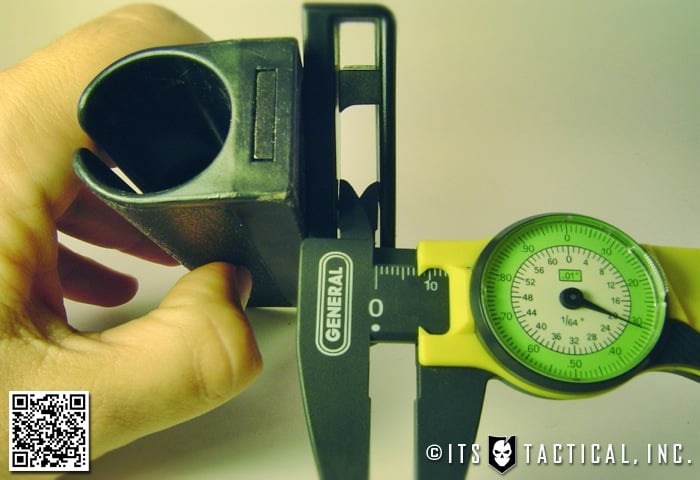 Since I dont have the inner hook and loop, the overall thickness of my belt is 6mm (0.236 in.) in the sides and back. In the front where the 1.75″ webbing is doubled over and where hook and loop is used to secure the tails, the belt is 10 to 11mm (0.433 in.).
So what does all this mean? As I mentioned my ASP holder is only 8mm and of course with my luck it has to go up front where the belt is at 11mm. I had to push, pull and swear my way to get it to fit. As you see in the pictures, I  didn't  put it back on after stripping the belt for the photos. Make sure your  accessories  have the tolerance to fit on the FatZombie before you buy it.
Sizing
This is where things can get a bit interesting and you have to realize that the FatZombie is specifically designed to be used over your pants belt. Also consider that your pants belt size is most likely different than plain clothes as (depending on your uniform) you have to tuck in your undershirt, concealed ballistic panel tails and uniform shirt into your pants. My duty pants size is one size larger than my normal pants size (well I do wear one  size larger anyway  since I carry IWB off duty, but you get  my drift).  This  isn't  a retrofit "riggers belt" that you throw your gun holster on. In my case, where I  didn't  order the inner hook and loop belt, I ran into a issue on my end choosing a pants belt.
With my old duty belt I wore either a VTAC or 215 Gear Cobra belt as my pants belt. This worked fine as the Cobra Buckle didn't really create any bulk up front. The problem I had with the FatZombie was the way it has an overlapping front closure system. If I wore either of the Cobra pants belts there was way too much bulk up front. I was able to slide the pants belt Cobra Buckle to the side to help prevent this but it was still too bulky. Even a standard old school Blackhawk Rigger's Belt didn't work well.
If you end up without the hook and loop inner belt you'll have to either  compromise with some bulk up front  or find a low-profile pants belt. I did find the perfect solution (in my opinion) with the Volund Gearworks ATLAS Belt. The ATLAS belt is super low-profile as it uses a ITW G-Hook up front and a unique webbing system for it to hook onto. The ATLAS is also bombproof and really deserves an article of its own. I couldnt be happier as both of these belts work so well together.
You may also have to switch your keeps (if you are using them) to a longer/larger size up front. I had to switch three of my keeps up front to a longer size, but I was able to use two standard sizes in back. This will depend on how you have your belt setup. This is just food for thought though, as you may have to swtich them out and having this in mind before the belt arrives  will save you some grief up front.
Final Thought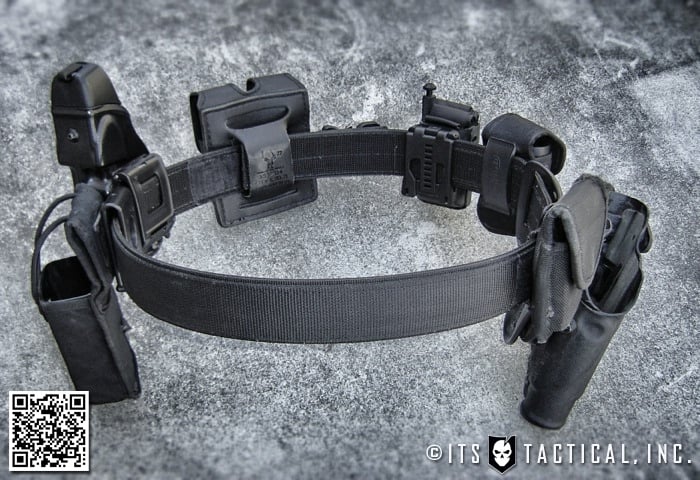 While there are other belts on the market that use plastic stiffeners or other materials, you'll be hard pressed to find one that is as stiff as the FatZombie. Most of those belts are designed to go in a war belt or are not specific to LEO type setups. While they may work, the FatZombie was built from the ground up to  be a "duty" belt.
I had several questions about the  size and  options when ordering my belt. Like buying boots online and without having something "in hand" to look at, buying a belt online can be a daunting experience. Richard was able to walk me through the process and make me feel comfortable about the choices I made. If in doubt give him a call or email and he can square you away.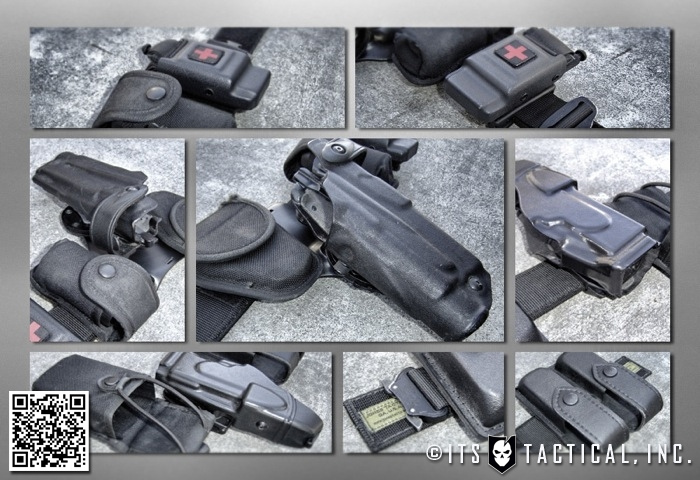 Law Enforcement equipment is slowly catching up to the lessons learned in the military and I feel uniforms and duty equipment will be changing over the next few years. I just had a conversation with a major armor representative and this is certainly true on the armor and load carrier industry. American small business owners like Richard are ahead of the curve and providing some of those materials and hardware right now. Don't wait for your agency  to issue you better gear, you are just settling for the lowest bidder! It's out there, you may have to just go get it on your own.
If you have any questions or comments please leave them below and thanks for checking out the Jones Tactical FatZombie Duty Belt review. You can order yours direct from Jones Tactical here.
UPDATE 8/29/16: We've had numerous readers reach out to us to say that Jones Tactical has a tremendous backlog and have waited many months for their orders, some have not gotten responses to inquiries as well. Please look into this further for yourself before placing an order with Jones Tactical.