Lessons from the Boy Scouts and Shaping Tomorrow's Leaders
Lessons from the Boy Scouts and Shaping Tomorrow's Leaders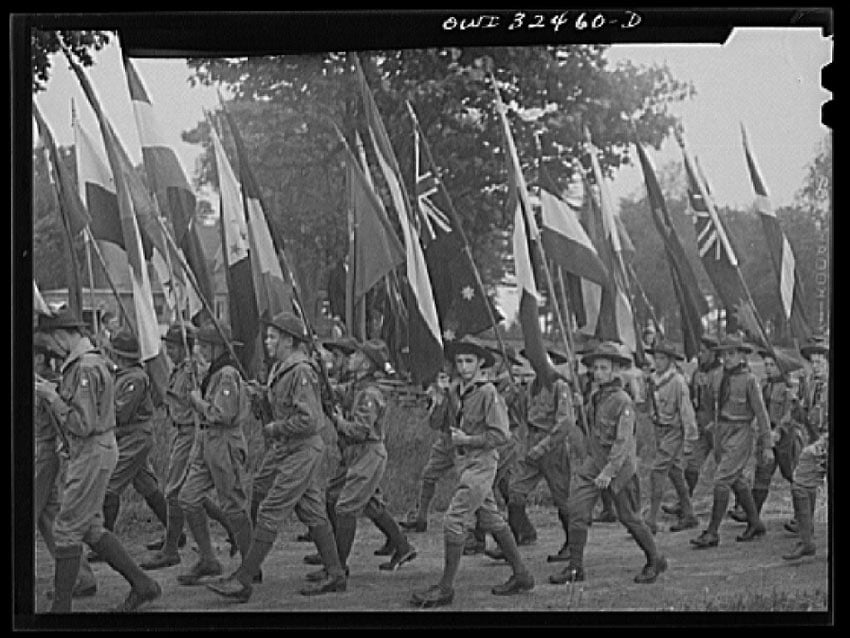 I have fond memories of being involved in the Boy Scouts of America from my youth, the majority of those having taken place outdoors and on campouts. I believe scouting is what started my sense of adventure and gave me the confidence needed to explore not just the outdoors, but all aspects of life.
Scouting is that last true organization left in the US that's promoting the leadership, integrity, confidence and life skills this next generation needs and can't get anywhere else. Scouting is taking these young men out of their element of video games, socializing and organized sports for just long enough to teach them how to rely on themselves. While there's certainly a place for team sports and what's learned there, it's still very much an "all about me" activity. Today's sports superstars aren't helping that stereotype either.
Fundamentally, I feel like this is what's wrong with society today. People have lost the skill-set that should be held above all others. Self reliance. I don't mean putting on a tin foil hat and being holed up in a bunker, I mean true self reliance in all aspects of life.
A Lesson from the Navy
One of the best quotes I overheard during my time in the Navy, that goes along with self reliance, was when I was at BUD/s. I was in a duty section before I'd officially started BUD/s and we had to clean up the grinder, or the large asphalt area where PT takes place. A fellow student was relaying to an instructor that he couldn't find anymore trash bags and the instructors response was "if your life depended on it, could you find a trash bag?" Guess what, the student took off and found a trash bag. That may seem like a simple example, but it's stuck with me since then and I've always remembered that when I wanted to mentally give up on a task or thought something I'd undertaken was too hard.
Granted this was an example used from my time in the Navy, but scouting is what helped me have the courage to get there in the first place. I strongly believe that. I'll go off on a small tangent here and also say that knowing you can accomplish certain goals through practice and determination is what mental fortitude is all about. I'm proud to say that while never achieving my goal of becoming a Navy SEAL due to an injury, my mental fortitude is what got me through Hell Week and two thirds of BUD/s. I owe that all to not only what I knew about myself from growing up, but what I was able to achieve in the two years I spent training for it. Most things in life are 90% mental just like BUD/s was.
My Scouting Experience
I've been involved in scouting with my step-son for a little over two years now as a volunteer Assistant Scoutmaster. My step-son, who's just turned 14, started scouting when he was 12 and we couldn't have picked a better time for him to pick it up. I've been in his life since he was 5, but he hadn't had the desire to try scouting until a few years ago.
I never wanted to push him into it, as he's been very involved with baseball and football from an early age. I feel that since starting scouting he's learned some very important life lessons, is extremely confident in his abilities (self reliance) and has exhibited great leadership skills. Again, scouting has played a big role in getting him there. He's progressing well through the ranks, but again, I'm not pushing him. I do often remind him of the merits of making it to Eagle Scout and the great things it can do for his future.
I've often used the example that if he and another person were vying for the same position at a company, with the exact same qualifications, being an Eagle Scout would certainly tip the scale in his favor. I also point out all the public figures that are Eagle Scouts, including our Tactical Governor Rick Perry and Mike Rowe from Dirty Jobs, to name a few. I also particularly like Mike's perspective on achieving Eagle Scout.
Volunteering my time as been a great way for me to give back to today's youth and help them learn important skills that they'll look back on one day in their lives. This may sound sappy, but it really lights me up to see a boy's reaction when he finally understands how to tie a knot, accomplishes something like rappelling down a 50 ft. tower, or that look in his eye when he shoots a .22 rifle for the first time. This is what every young person needs in their lives, to accomplish life's challenges and learn more about themselves.
This is why I'm such a big advocate of skill-sets and why I started ITS back in 2009, to continue to give back after I left the military the best way I knew how, to share my knowledge and build a community around it. Scouting has been another great avenue to do this and both it and ITS have been tremendously rewarding.
I'd encourage everyone to get their children, friends and family involved in scouting. The organization is doing well as a whole, but could be even better with your help. Please do what you can to support one of the last remaining avenues kids have these days for this kind of personal development.