Preventing Holiday Delivery Theft and the Hidden Security Benefits of Amazon Lockers
Preventing Holiday Delivery Theft and the Hidden Security Benefits of Amazon Lockers
With the rise of Amazon's popularity, ease of use, low cost, vast selection and quick shipping, you'll be hard pressed to find a better alternative when it comes to online shopping.
Today we'll be discussing an Amazon delivery option you might not know about and the added security it affords you, particularly as the holidays approach.
Amazon Locker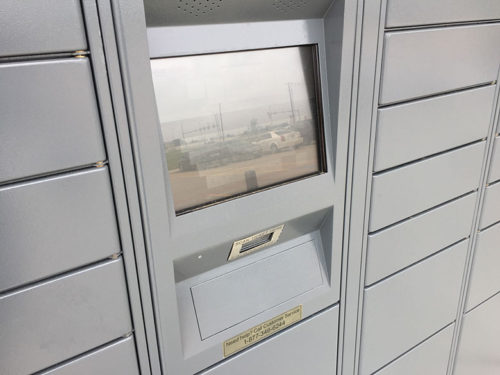 Amazon describes their new lockers as a "self-service delivery location to pick up and return your Amazon.com packages." With numerous stories of package theft making the news over the last few years, it seems Amazon took notice and created a method for users to more securely collect orders.
The program is rapidly expanding and Amazon Lockers are currently available in over thirty major cities around the United States. Many of the lockers can be found at public locations like gas stations, some of which are open 24 hours a day.
While this is new to Amazon, it's also important to note that shipping companies like UPS and FedEx also offer lockers for shipped items, although neither is as built-in as the option available from Amazon. Meaning that you can purchase and ship directly to an Amazon Locker, whereas with UPS and FedEx, you'd have to re-route your shipment to one of their lockers.
How It Works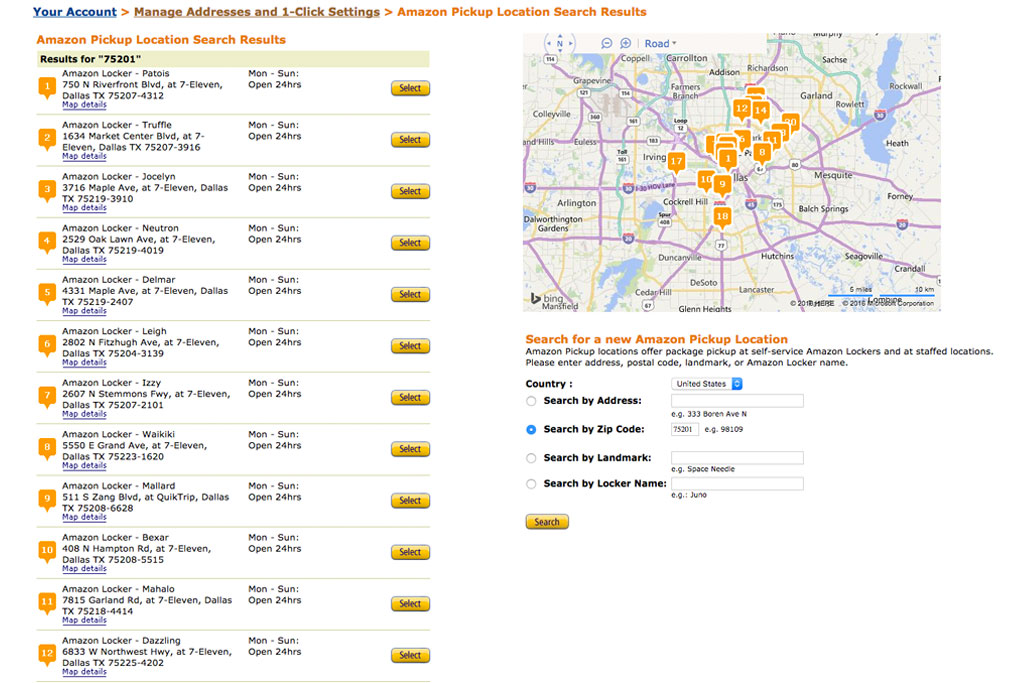 With Amazon, the process of shipping to a locker begins by locating the location you'd like to use and adding that to your Amazon address book. Once you've got that saved, you can direct your orders to that address at checkout.
When the item has been delivered to the Amazon Locker, you'll receive an email with a unique code. This code can be entered at the locker you selected at checkout to open the space containing your order. That's it! It's a pretty straightforward and simple process.
The Security Benefits
From a security standpoint, these lockers offer several enticing benefits, the most obvious of which is the avoidance of package theft. We've all been there before, having just sat down at work in the morning, only to receive the delivery notification that our latest gadget is delivered and left sitting unprotected on the front porch all day. Alternatively, shipping to a locker that's on your way home, or even located at the gas station you'll be fueling up at, avoids the possibility your order will turn up missing.
…the anonymity of a P.O. Box without the fee.
Another benefit of shipping to an access point locker is the added security of not making your home address available. With the rise of identity theft, something as simple as a home address could be the key a thief needs to gain access to important parts of your life, both digital and physical.
These lockers offer the anonymity of a Post Office Box, without the monthly charge. You can even use Amazon Lockers to return items, meaning your returns won't be left on your porch during the day to risk being stolen.
Whatever your plans are for your holiday shipping, consider Amazon Lockers as an option to prevent package theft.