EDC Trauma Kit Now Available for your Back Pocket
EDC Trauma Kit Now Available for your Back Pocket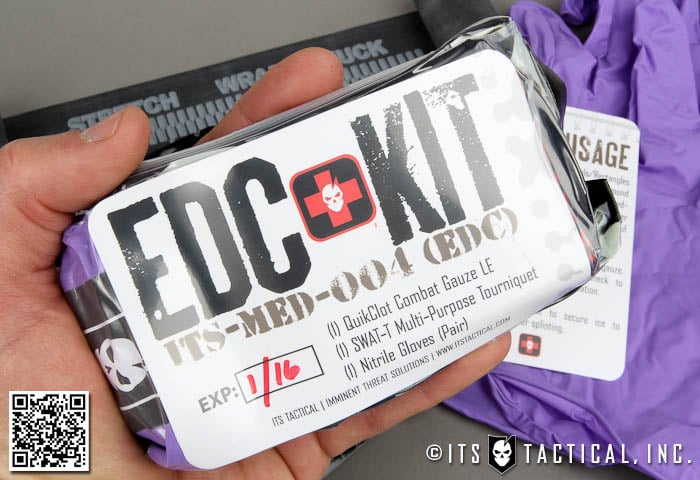 We're excited to release our Every Day Carry Trauma Kit today and feel it's truly something you'll never leave home without. No longer will you have the excuse of not being able to carry lifesaving equipment with you wherever you go!
We wanted to design a minimum bare-bones trauma kit, smaller than our ETA Trauma Kits, that would not only be comfortable enough to throw in a back pocket, but also be capable of treating the number one preventable cause of death in the field according to the TCCC; extremity hemorrhage AKA bleeding out.
The EDC Trauma Kit is literally the size of an average wallet and even smaller in some instances, especially if you carry a Costanza. It can be stuffed in a back pocket and only weights 6 ounces with the included pouch!
EDC Trauma Kit
The EDC Trauma Kit contains (1) Combat Gauze LE, (1) SWAT-T Tourniquet / Pressure Bandage, (1) Pair of Purple Nitrile Gloves and your choice of a Coyote Brown or Black EDC Trauma Kit Pouch. The kit is also vacuum sealed and completely latex-free. Our EDC Trauma Kit Pouch is nothing more than a lightweight slip cover to protect your EDC Kit against damage and puncturing the vacuum seal while being carried in your pocket or bag.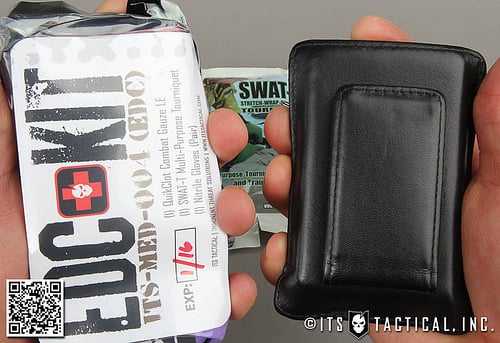 Included with every EDC Trauma Kit is our insert card which lists the contents on the front and includes the directions for using the SWAT-T on the reverse. These directions come directly from the manufacturer and are also printed on the bag that we've left on each SWAT-T we seal in a kit. We've also taken the time to cut a large slit on the bottom of each wrapped SWAT-T we use so that it's easier to open when seconds count!
Please keep in mind that while the SWAT-T is described as a Tourniquet and Pressure Bandage, we've found its use better for a pressure dressing to wrap over a packed wound then for a dedicated tourniquet. Can it be used as a field expedient TQ? Absolutely, but if you have the option to carry a dedicated tourniquet like the SOFTT-W, we highly recommend it. The purpose of this kit is every day carry and the components in the EDC Trauma Kit are certainly suited for that.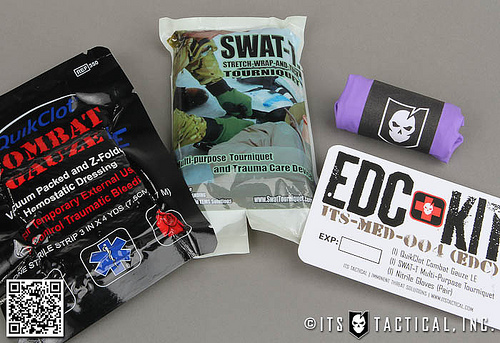 Click here to purchase your EDC Trauma Kit!
Manufacturing
The pouches for our EDC Trauma Kits are sewn in Chicago by Zulu Nylon Gear, making them completely made in the USA. The EDC Trauma Kits are hand assembled by ITS Tactical in Fort Worth, TX using nearly all made in the USA components.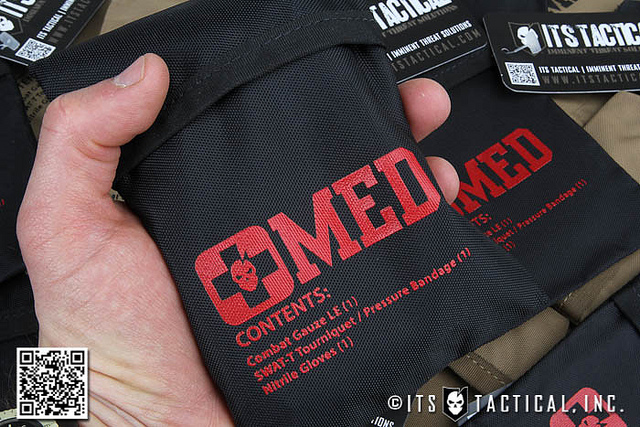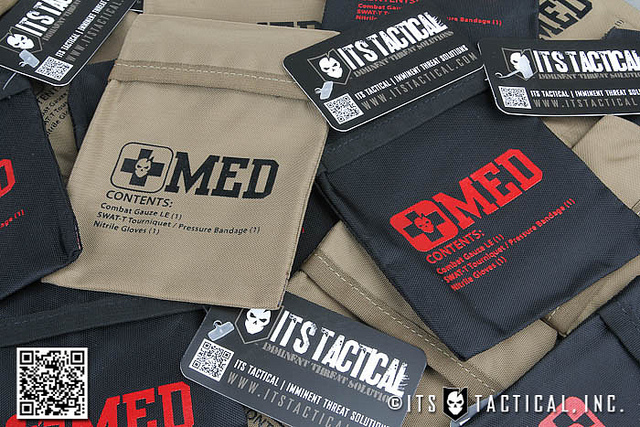 The Combat Gauze, SWAT-T, glove wraps, vacuum seal bags and insert cards are all made in the USA. The gloves are the only component made overseas, which we're working to change.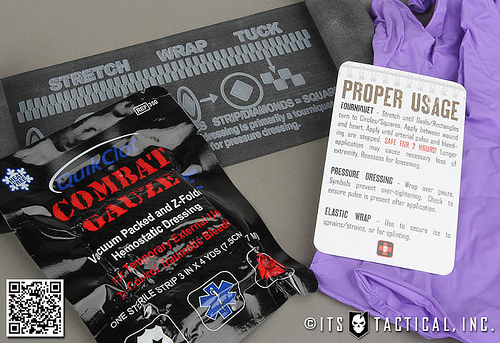 Pick up your EDC Trauma Kit today and don't let the excuse of not having the room to carry life-saving equipment ever happen again!