Hitting the Road: Essential Apps for Your Next Road Trip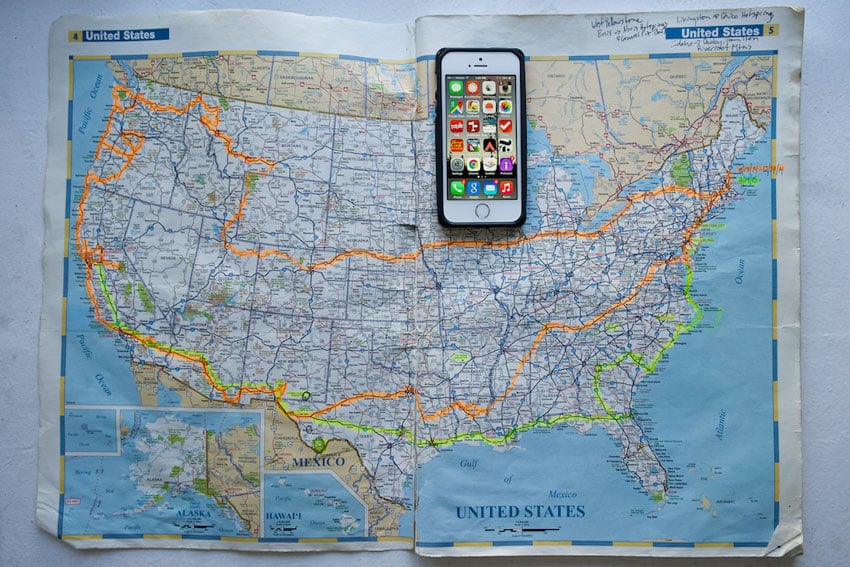 For eight months I've lived on the road with my girlfriend on a long-term road trip. While we've taken a few short respites during the 15,000 miles we've covered, we've also camped in innumerable places with plans that are often in flux.
I cringe every time I respond to the question of what our essentials are and what makes our life on the road easier. While it feels lame to say, a smartphone is really the travel essential. Over the months we've spent on the road, I've tried numerous apps to get my smartphone dialed in. Many have come and gone, but the current mix listed below is working really well for us.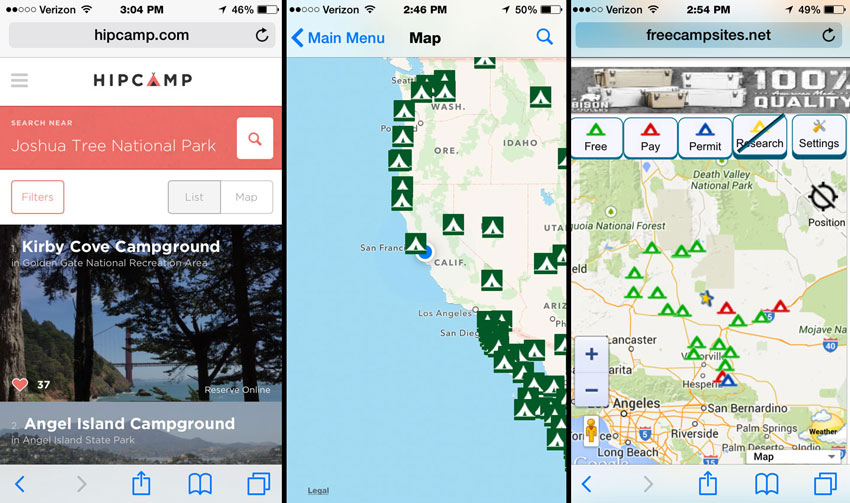 Camping
Finding a place to lay your head each night is a constant challenge. Friends and families are a great resource, but the longer you're traveling and the further afield you roam, the more you'll need to be on your game.
Entertainment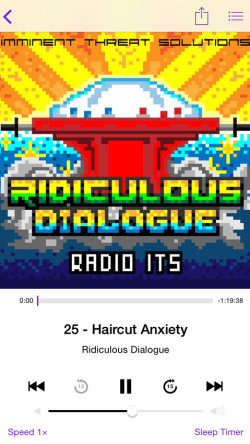 A road trip by definition means significant driving time. Music is a no-brainer, but having some entertainment to change things up and keep you awake during the driving days is a must.
Audible – Audiobooks were never my forte until we hit the road. They're a great way to stay engaged while hours of cornfields slip by, or the darkness closes in. They're surprisingly pricey, but Audible regularly runs promotions. Start with Bill Bryson's A Walk in the Woods.
Podcasts – Once you've made your way through the most recent episode of Ridiculous Dialogue, check out NPR's award winning news shows, Mortified and Serial to get cranking. Stock up your phone with your favorite tune, as terrestrial radio is not what it once was.
Spotify – If you have unlimited data, Spotify is an excellent option and a way to save space on your smartphone. If you don't have unlimited data, tread lightly as you can quickly run into overage charges.
News
Smartphones make it really easy to stay up on current events while being somewhat removed from the classic news cycle. The options for news are endless, so choose as you are so inclined.
Communication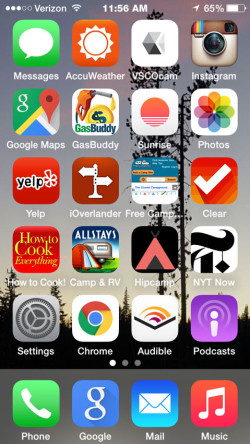 First and foremost the smartphone is a communication tool. Coordinating with people we're meeting, staying in touch with friends and work. After trying a number of third party apps, I've come back to the Apple native apps. They just work.
Weather
Waking up or heading to a new place makes it easy to get surprised by the weather. I hate freezing because I didn't bring the right gear for the day.
Accuweather – Accuweather is the best weather app I've found. You can track multiple locations and it instantly gives you the forecast for your current locale in an easily consumable way.
Photography
Travel and photography are pretty symbiotic and having the right apps to facilitate your snapshots is key.
VSCOcam – VSCOcam is an excellent photo app that provides extensive editing options as well as filters for days. It's well worth the price and their filters are a lot less heavy handed that Instagram's native filters. Extra filters can be bought "in-app" if you're interested. To me, the editing tools are the important part.
Navigation
Navigation apps are the largest data suck of all the apps, but also probably the most helpful. Provided you've got some 3G service, you're never really lost. I've tried a number of the different navigation apps out there and while necessary, all of them have made me pull my hair out for various reasons.
Google Maps – It gets the most use because it works the best. It has its quirks, but it's one of the better out of what's available.
Waze – If your route takes you into heavily congested areas, I've heard great things about Waze.
Food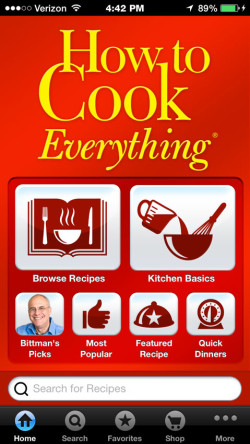 Last, but certainly not least, is food. It's a daily need.
How to Cook Everything – Cooking as much as you can while traveling is a great way to keep costs low. This app does exactly what it says, search what you want to make and away you go. Quick Dinners is always a good road trip option.
Yelp – It's not always possible to make your own food and eating snack food from a gas station is a good way to torpedo road morale. Yelp is your friend on finding the best burgers and beer in whatever town you find yourself in.
Fuel
Fuel on a road trip is a constant concern and your largest expense. Any money saved per gallon can add up quickly and there's nothing worse than leaving a station after filling up and driving by another one two blocks away with significantly better prices.
Gas Buddy – This tells you the gas stations nearest to you and gives you up to date prices at the locations. You can also enter a location that you're heading towards to check the prices there. Over the long run Gas Buddy will save you a lot of money.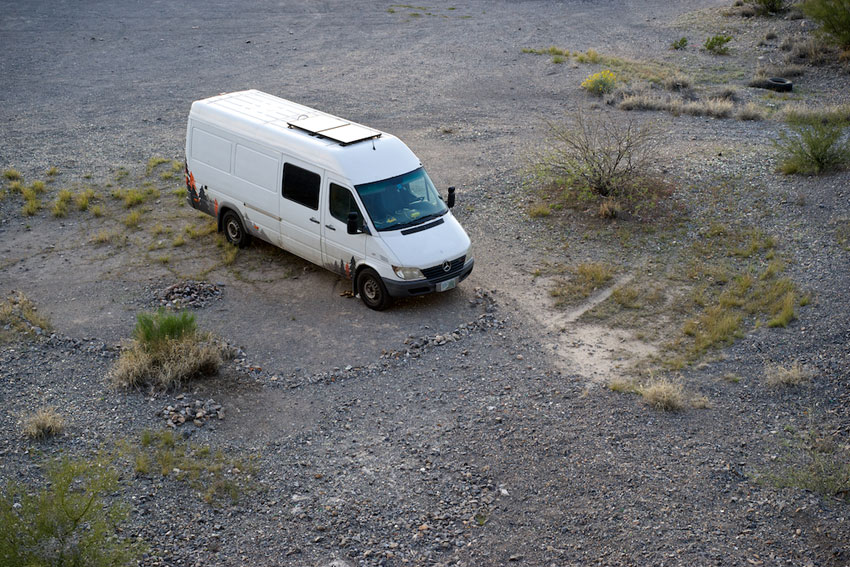 Photos © Jon Gaffney and Gale Straub
Editor-in-Chief's Note: Jon currently lives a semi-nomadic life with his girlfriend traveling North America in a camper van of their own design. If he's not hiking, climbing, waterskiing, or attempting to surf you'll probably find him playing with a camera. You can follow along with his antics on Instagram.