It's Not Survival Gear if it's Not on Your Body
It's Not Survival Gear if it's Not on Your Body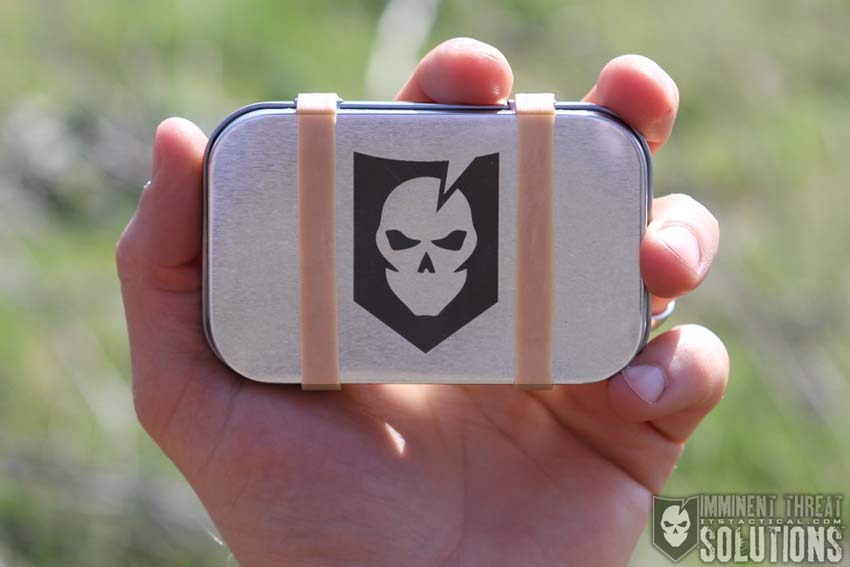 We recently received a comment about our Mini Survival Kit and it got us thinking. Is the Mini Survival Kit worth it? Should people add this item to their list of gear to bring on camping and hiking trips? It's a valid question and one that deserves further discussion.
The comment in question was:
"While I think that the concept is excellent, I am not completely 'sold' on the idea of a 'Mini' Kit. If you have some of these items in your 'Go Bag,' then your set."
That's a fair argument, but ultimately one that has some holes. Any number of circumstances can arise where you lose your bag full of gear, or are separated from the gear stored in a vehicle. Then, you're suddenly left with what's in your pockets, literally.
Example Scenarios
While it's technically fiction, you can draw a possible scenario from the premise of Hatchet. A bush plane crashes in the wild and the pack containing essential survival items sinks with the plane. For most of the story the protagonist only has one tool, his hatchet and that's because it was physically on his person.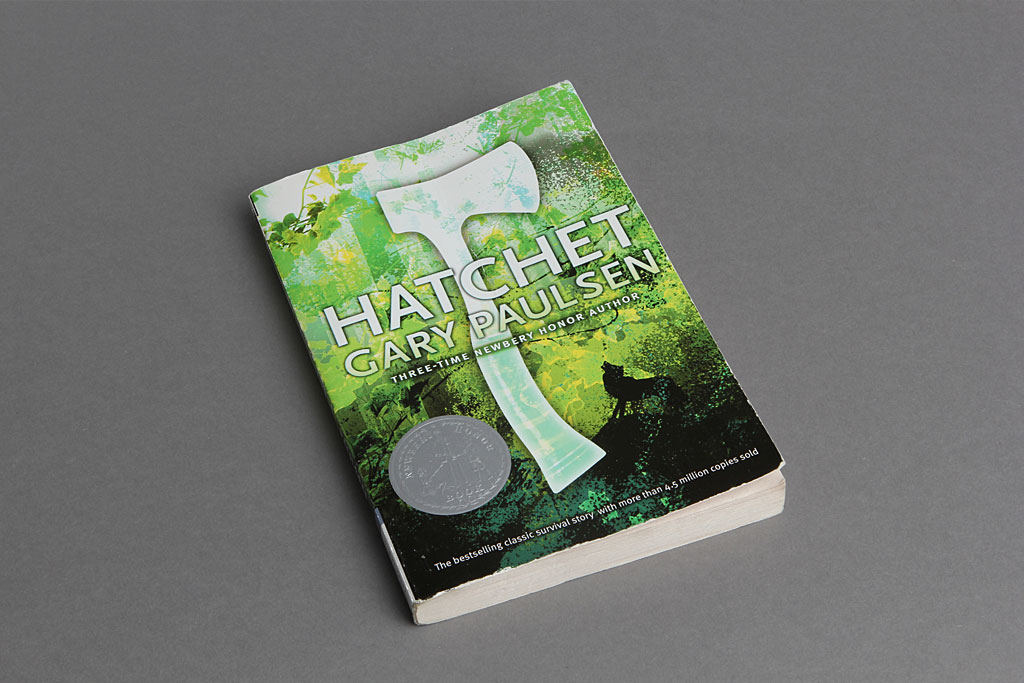 For those not convinced that they would ever find themselves in a similar situation and think they would always have time to get their "go bag," let's look at the story of Stuart Nelson Jr. and his tale of survival that illustrates it can happen to anyone.
As the chief veterinarian for the Iditarod, Nelson isn't unfamiliar with the outdoors. In fact, he's previously taken over a dozen solo trips on remote Canadian rivers. Long story short, Nelson was kayaking when he hit a semi-submerged tree and became separated from his kayak. His inflatable kayak capsized and floated away along with his food, clothing, extra survival equipment and a satellite phone. All that remained were the basics that he had physically on him:
Knife
Snare wire
Signal mirror
Can of Sterno
Space blanket
Tincture of iodine
3 fishing lures
Fishing line
Over the next 2 weeks, Nelson survived by eating plants and raw fish he caught. Keeping the fire going constantly was a chore, but obviously necessary to his survival. He also did the best he could to get attention from some planes flying overhead but they didn't see his signs of "SOS" or "help" spelled out with logs on the gravel bar. He eventually spotted a group of passing kayakers and they helped him get back home.
The full story of Stuart Nelson is a compelling one and is a great read, check it out here on the Bonner County Daily Bee: [Part One] and [Part Two]. The title of this article also comes from a quote that Stuart shared in Part One of the article.
ITS Mini Survival Kit
The reason we brought up this comment and survival story is to show what being prepared actually looks like. Stuart Nelson was prepared. He had the proper tools to survive in the wild and more importantly, he had the knowledge.
To augment the knowledge on how to survive, which is primary, we've created a kit that's full of life-saving potential and can fit in the palm of your hand. The contents of this mini survival kit took years to fine tune and adjust as we fought to provide quality equipment while keeping it available to most consumers. You can look around online and find more comprehensive kits, but the ITS MSK is a good balance of size, weight and products designed to provide you with the basics for survival.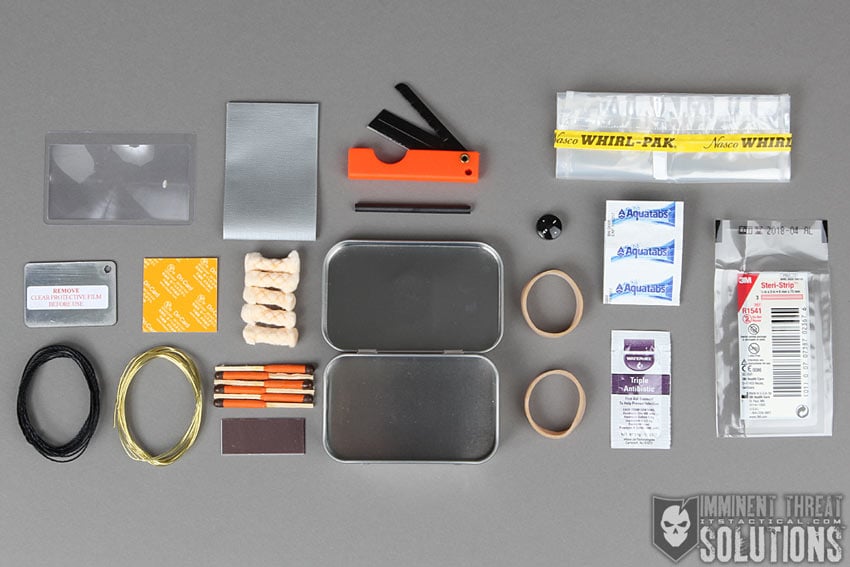 We also highly recommend you tailor your own personal kit to suit your needs, we're in no way stating that this is the be all, end all of what you'll need. However, one important note is that if you start adding a lot to your kit and it becomes bulky or heavier than before, you increase the chances of leaving it behind or not having it accessible when needed most. This kit won't do any good if it's not secured to your person.
The ITS Mini Survival Kit can easily fit in a front, back or cargo pocket and even in our EDC Slimline Pouch if you want to keep your pockets free for other things.
Would you be able to survive for two weeks in the Canadian wilderness with what's in your pockets?