Rifle Dynamics Continues to Innovate with Awesome New Products
Rifle Dynamics Continues to Innovate with Awesome New Products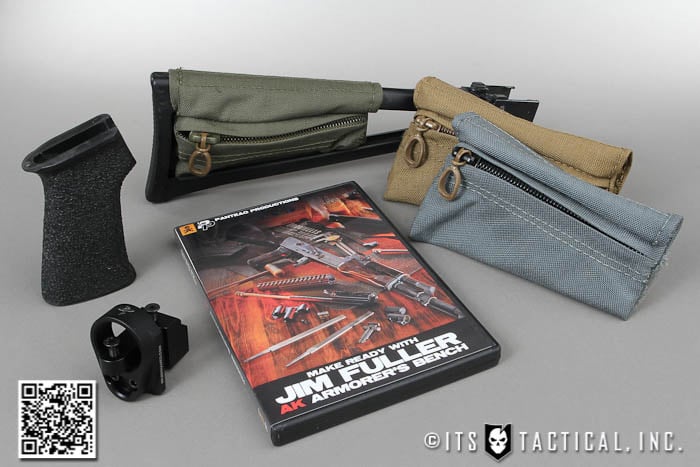 Today, I'd like to present a short video we produced on some great new products from Rifle Dynamics. Shown below are the Stippled US Palm AK Battle Grip (with reduction), RD AK Triangle Stock Pouch manufactured by HSGI in the USA, the RD AK to M4 Stock Adapter manufactured by IWC in the USA and Jim Fuller's AK Armorer's Bench DVD by Panteao Productions.
If you're interested in picking up any of these new products, head over to the Rifle Dynamics Web Store and be sure to check out all the latest and greatest on the Rifle Dynamics Facebook Page! The Stippled US Palm Grip shown in the video is a special order item right now and will be on the store when they're available in a significant quantity. To inquire about availability, email them at [email protected]
There's also been some new information released there about a Build Your Own AK Class that Jim Fuller and Billy Cho will be putting on February 8-10th of next year at their shop in Las Vegas, NV. You'll be working with Jim and Billy to put together your own AK-47 that will be shipped out to your FFL upon completion of the course (if out of state). There are only 15 slots available, so if you're interested, be sure to secure a spot by emailing Rifle Dynamics at [email protected]
I'll be attending the course next year and look forward to seeing anyone that has the chance to make it out! It's certainly a great opportunity to learn about building an AK, right from our friends at Rifle Dynamics!