Staying Warm, Comfortable and Mobile with Arc'teryx Layers for Women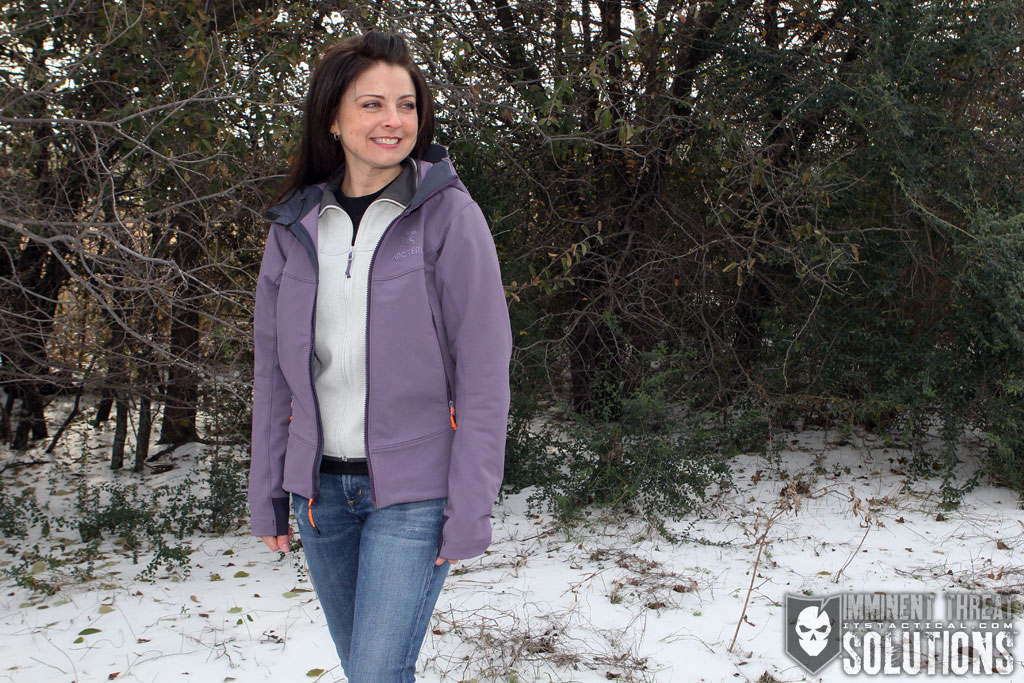 The cooler months of the year are definitely my favorite. The colors of the changing leaves, the fresh smells of the air and wearing more layers of clothing all add enjoyment as I go about my days.
A big part of what makes the drop in temperatures comfortable is having the right clothing layers to adjust with the changes. Finding the right layers is something I've struggled with over the years.
My investment in shirts, pants, jackets, beanies, shoes and the like have turned up a few garments and accessories that are amazing and many that are mediocre and less functional. Those less functional pieces stay in the barely used section of my closet and bring on a twinge of guilt when I think of the money wasted.
Over the past year I've impulsively bought less and thoughtfully considered more. I've spent more time really looking at garments and accessories, noting the fiber content, construction and fit more than I've considered the brand. I've stopped trying to follow a certain style so that I can simply create my own.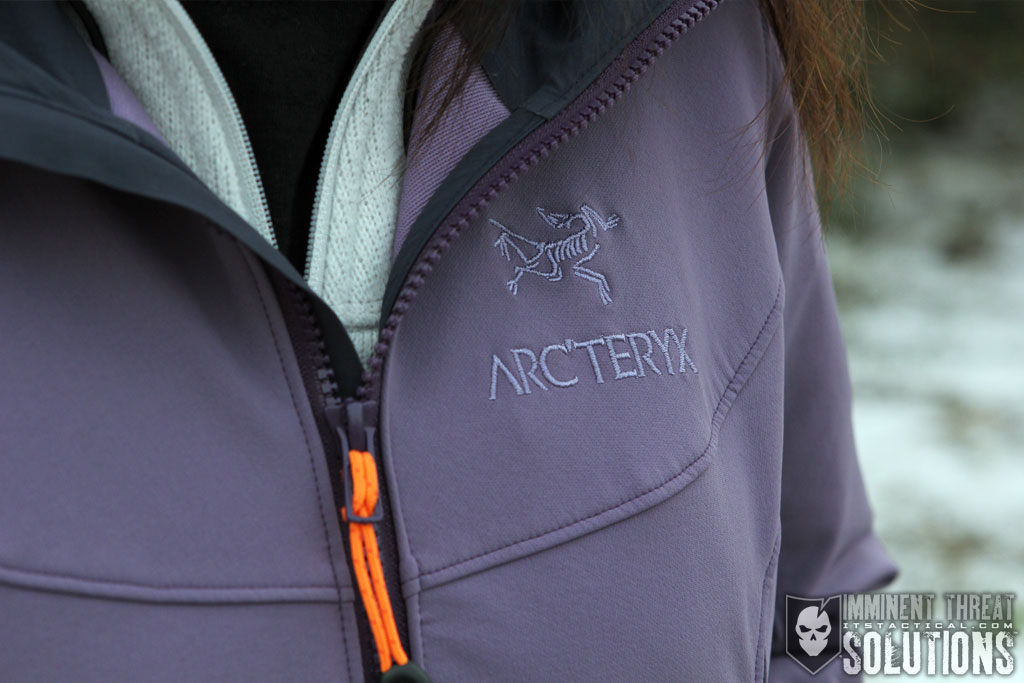 A New Reality
Purchasing something from the Arc'teryx women's line never entered my mind until recently. Other than not realizing one existed, the brand name brought to mind preconceived notions of extremely high priced pieces made for men.
On a recent visit to REI while strolling through the women's apparel I saw a rack of jackets with the Arc'teryx logo. Curiosity got the best of me and I reached for the price tag hanging from the Arc'teryx Covert Cardigan mid-layer jacket. It read $179. Wait a second. That's less than I've spent on another mid-layer that isn't working for me.
Then I spotted the Arc'teryx Gamma LT Hoodie soft-shell jacket and reached for the tag. This one was $250 which was still comparable to other brands that I've either bought or looked at in recent months.
Further Consideration
That day I left the store without buying anything, but I kept wishing I had at least tried these jackets on. The Muster was coming up and I knew I needed some layers that would work better for me than what I experienced the previous year at the event.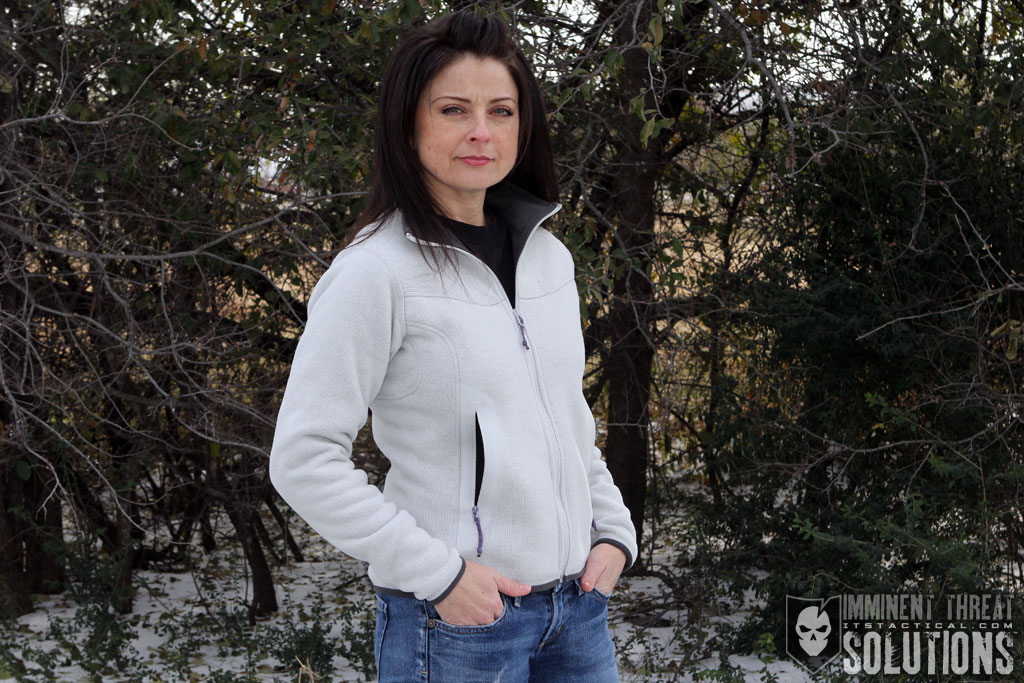 The variety in how those jackets looked was also very appealing to me. I'd grown tired of the dark color options that had come to represent my fall and winter jacket options and these Arc'teryx layers were muted but refreshing. I'd also had trouble actually layering my other garments because of too many hoods, constricting fit in the bust and excessive arm lengths that hindered movement.
The final question was fit. A return trip to REI gave me the chance to try on the thermal mid-layer over my regular clothes, then add the softshell to see how the combination would really work for me.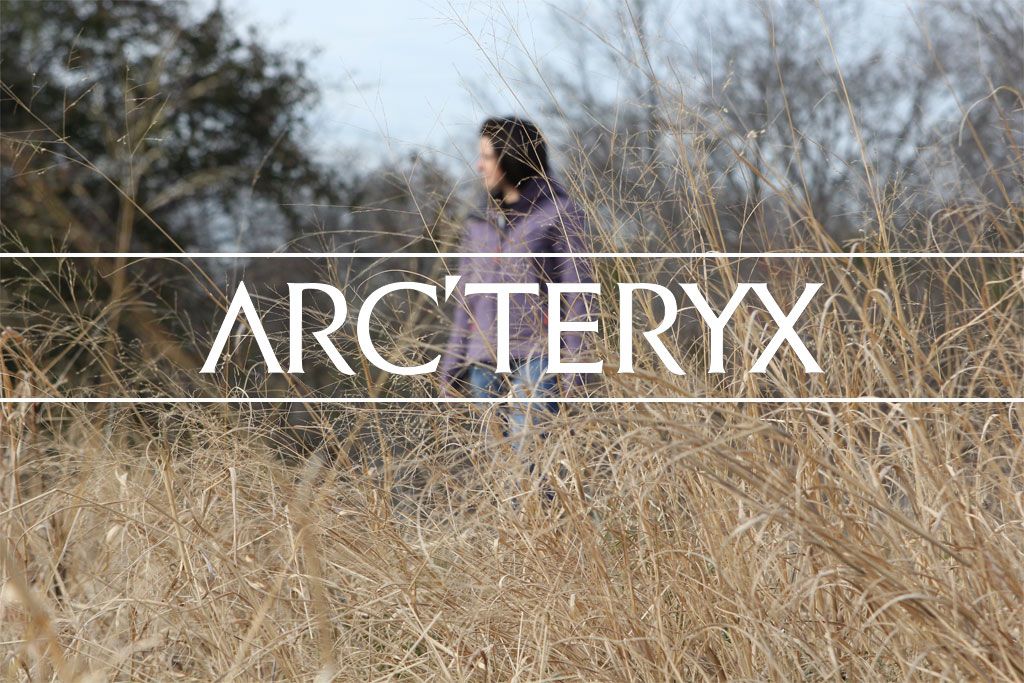 The Results
I was pleasantly surprised to see how everything literally stacked up when I tried on my size in both jackets. There was no binding in my arms or chest, the length of each jacket was perfect for my torso, the arm length provided movement with ample coverage and the overall look was stylish and flattering. The two layers worked perfectly together without any adjustments needed.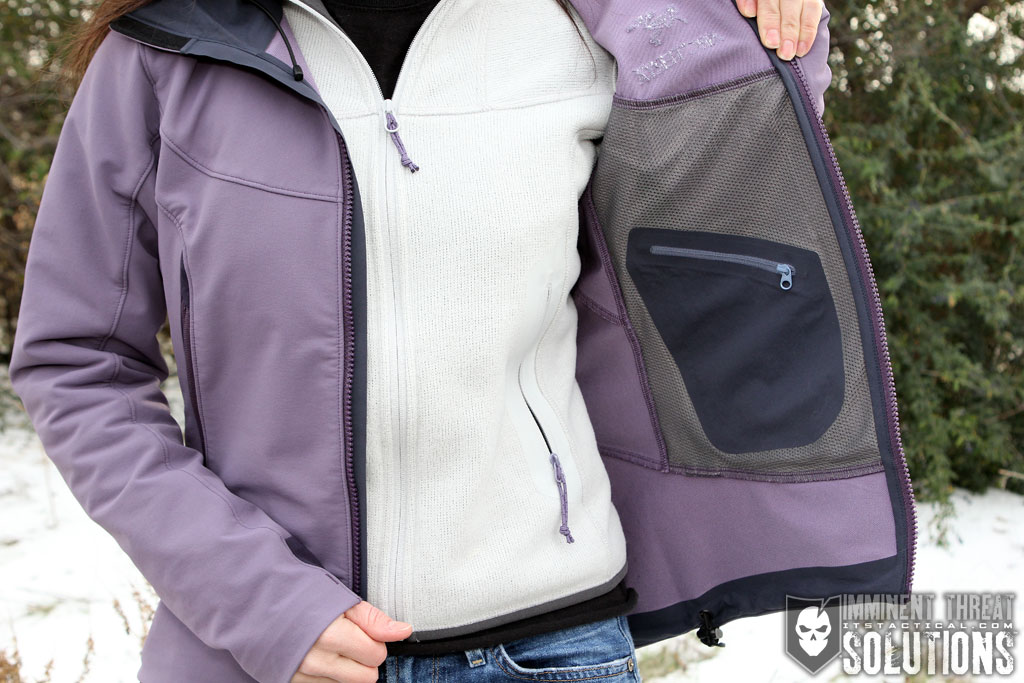 With my REI membership and the promotional sale that was going on I was able to save $50 on the softshell jacket making the total expense for these two layers $379.
The real test of this investment would be out at the Muster in late October. Our temperatures ranged from 40 to 80 degrees at times, so having the right layers to stay comfortable was important.
One of the main perks of wearing the Covert Cardigan is just how warm and comfortable it is. The Polartec Thermal fleece along with the tailored construction of the jacket provided the perfect amount of insulation in the cold weather without being too loose in some areas or constrictive in others. The fit remained flattering as I moved and I didn't experience the hemline raising up as I lifted my arms thanks to the no-lift gusseted underarms. I also didn't find the forearm sections of the jacket to be constrictive, which was a problem I'd experienced with a mid-layer sweater that I'd tried the year before.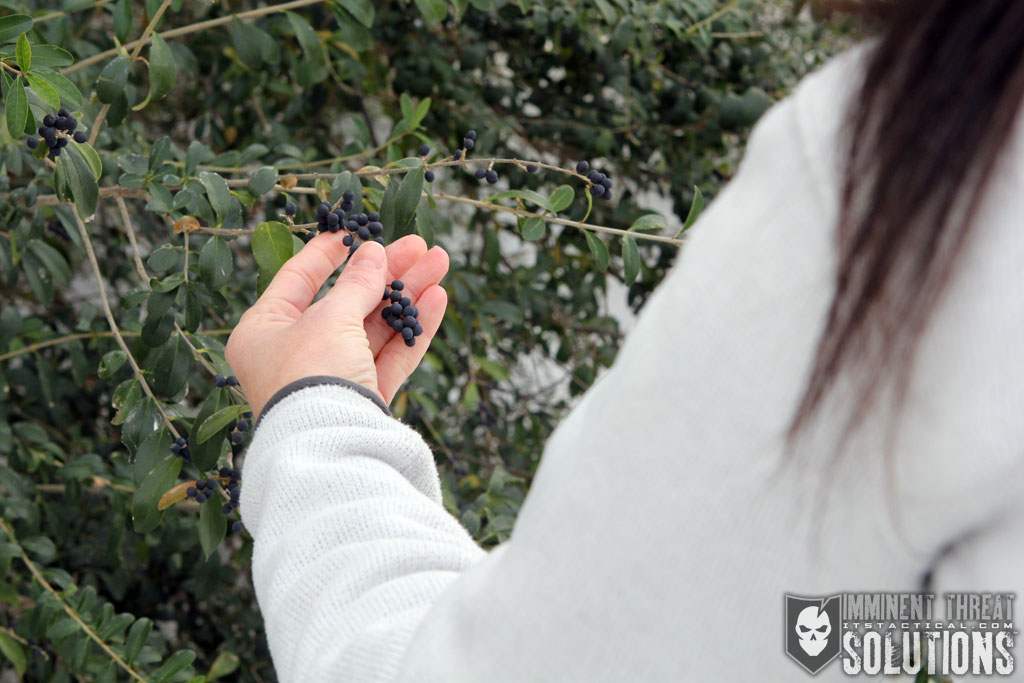 With the color of my Covert Cardigan being so light (Feather Frost), I was curious to see how dirty it would get and how easy it would be to come clean. I managed to darken up the underside of the forearms quite a bit while starting a campfire one night and leaning on the fire ring. After the event was over I was able to get the ash marks out using Shout and simply washing the jacket in the machine. The jacket looked as good as new! There was no pilling or fuzzing of the Polartec Thermal Pro material and the stains were completely gone. I've also found the sweater material to be snag resistant, which is also helping the garment to retain its like-new look.
Adding the Gamma LT Hoodie over the mid-layer added extra warmth, wind and rain protection while remaining breathable and was a durable outer layer while camping and moving through brush. When I needed to use the hood I was able to keep it in place by adjusting the hood draw cords. The sleeves have a section of stretchier material on the underside that helps them stay in place without hindering movement when the sleeves are pulled down onto the hand for more warmth.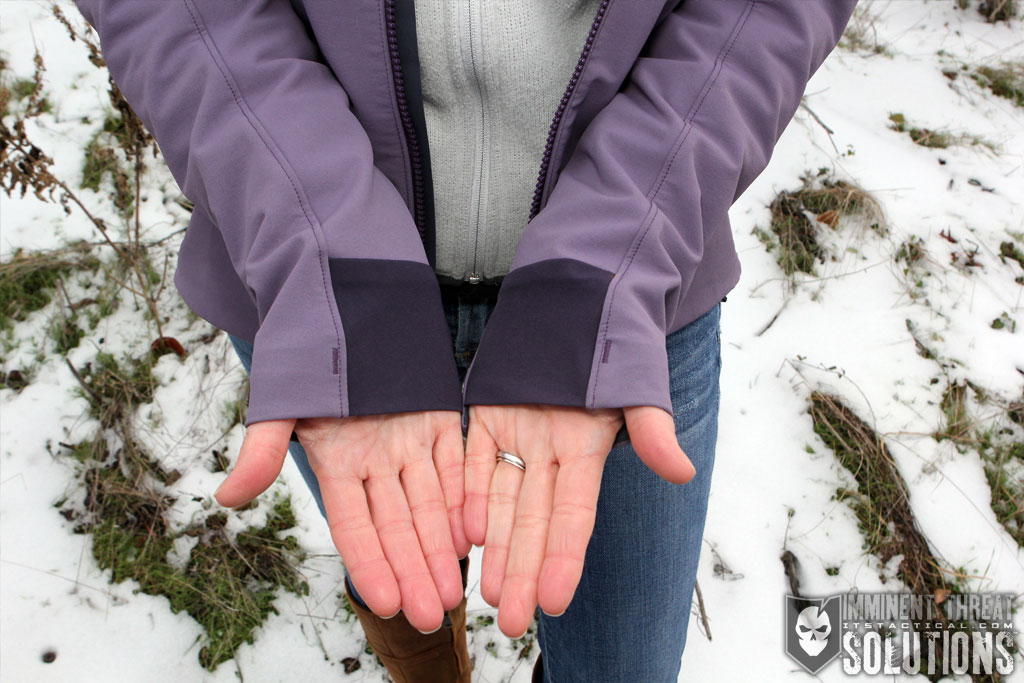 Specs
Made from Polartec Thermal Pro Sweater Knit
Breathable/Quick drying
Flatlocked seamed construction so that seams lie flat
No-lift gusseted underarms
Full front zip
Stretch-knit cuffs
Laminated sleeve pocked with laminated zipper
Two hand pockets with laminated zippers
Machine wash/line dry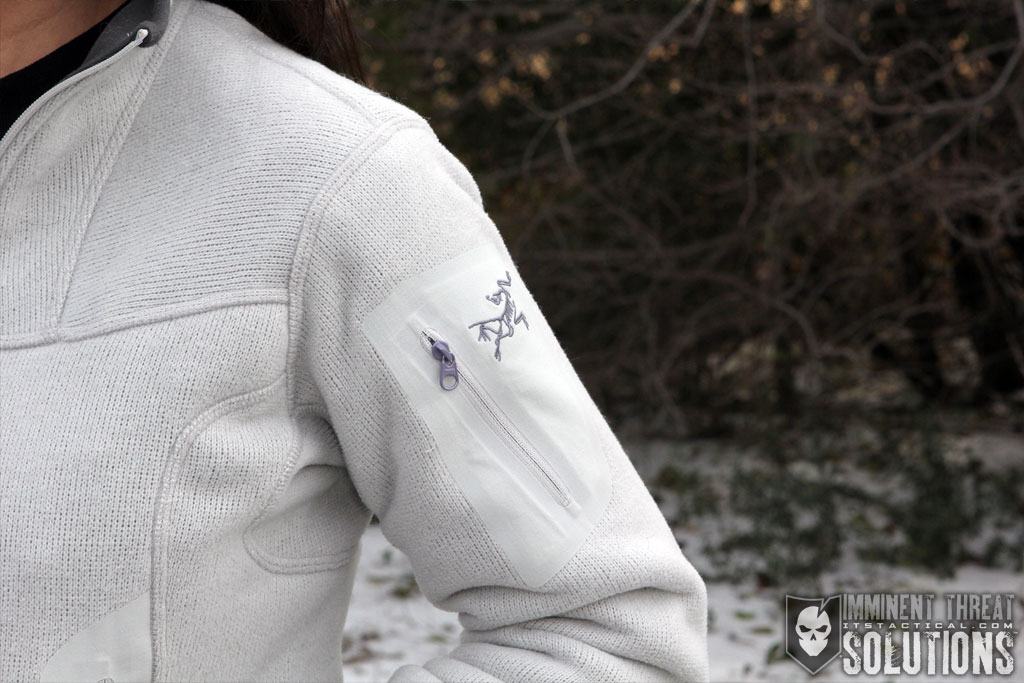 Made from Burly double weave – 50% nylon/43% polyester, 7% spandex
Highly durable water repellent/moisture resistant outer fabric helps bead water from fabric surface
Soft, inner fabric with next-to-skin comfort
Breathable
Wind resistant
Mechanical stretch textile and articulated patterning for unrestricted mobility
Gusseted underarms
Stretch wrist guards with laminated cuffs
Adjustable hood drawcords
Helmet compatible Storm Hood
Corded zipper-pulls
Full length front zip with windflap and chinguard
Adjustable hem drawcord with laminated hem
Internal chest pocket with laminated zip
Two hand pockets with zippers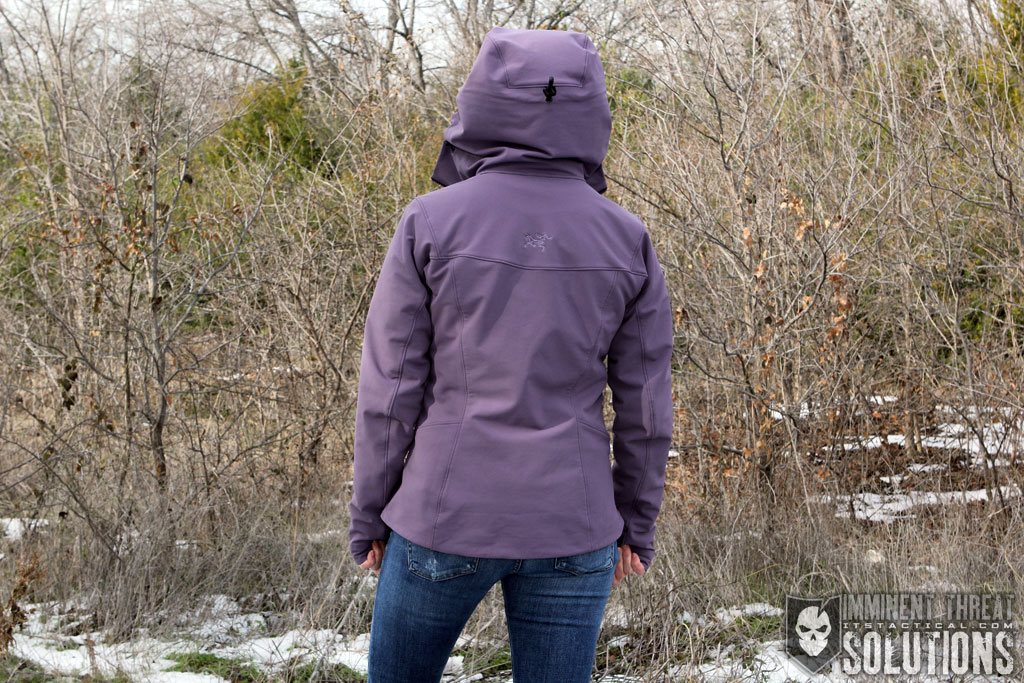 Lessons Learned
Before this fall, I'd discounted looking at the Arc'teryx brand because I'd heard the price was too high. I didn't take the time to look for myself until I walked past the women's jacket display at REI. Yes, Arc'teryx does have some pricey gear, but they also have basic pieces I've found to be affordable, highly functional and great performers. The Covert Cardigan and Gamma LT Hoodie are also comparable in price to garments offered by Patagonia, Triple Aught Design and others. For me, the performance of these two jackets has exceeded the combination of any other layering options I've invested in up to this point.
<----- scroll or drag ----->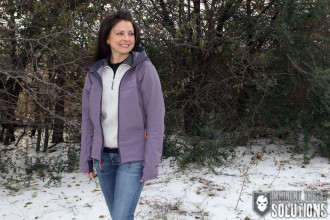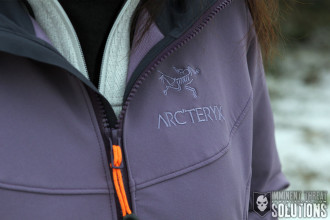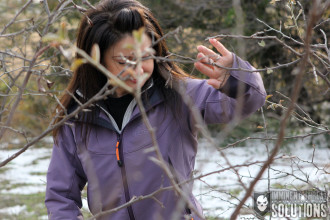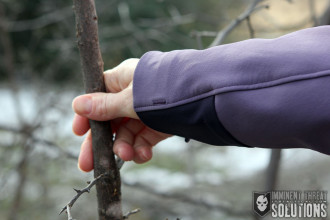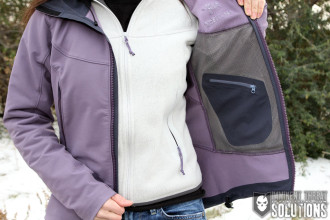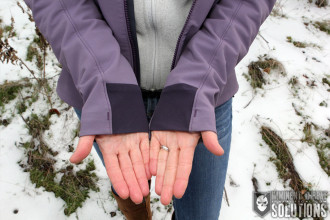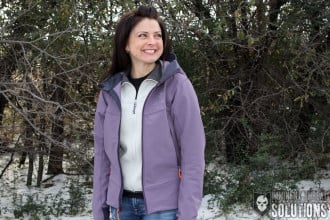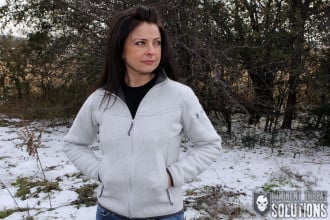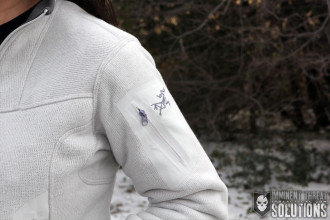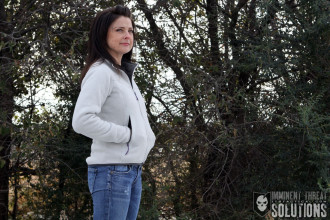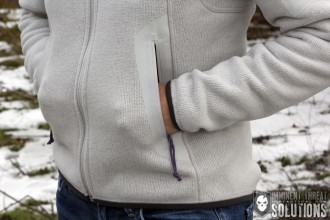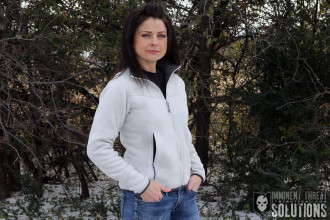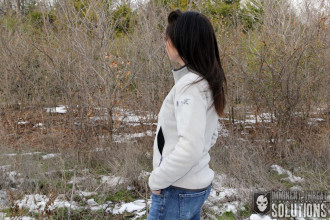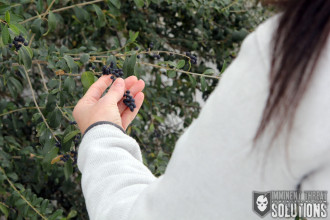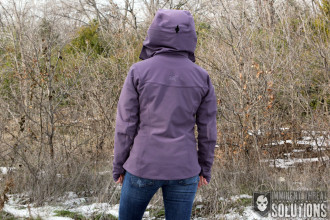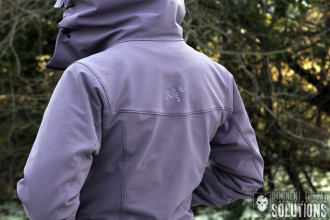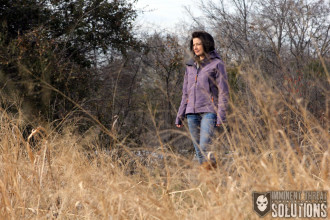 <----- scroll or drag ----->
Are you getting more than 14¢ of value per day from ITS Tactical?
Please consider joining our Crew Leader Membership and our growing community of supporters.
At ITS Tactical we're working hard every day to provide different methods, ideas and knowledge that could one day save your life. Instead of simply asking for your support with donations, we've developed a membership to allow our readers to support what we do and allow us to give you back something in return.
For less than 14¢ a day you can help contribute directly to our content, and join our growing community of supporters who have directly influenced what we've been able to accomplish and where we're headed.