DIY AR-15 Build: Magazine Catch Installation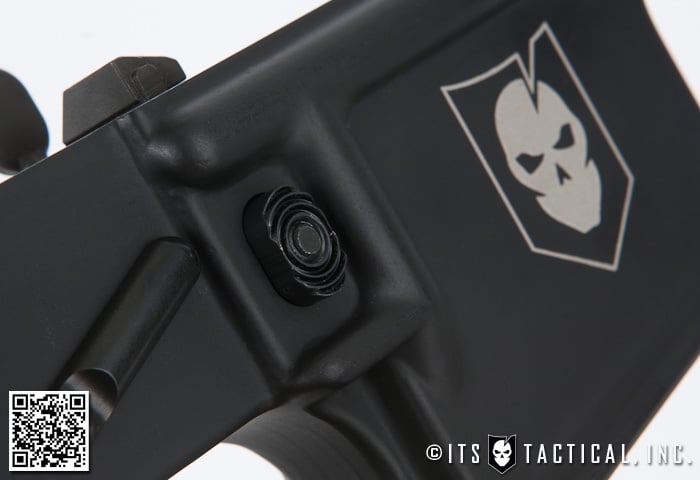 Today in part two of our DIY AR-15 Build you'll learn how to install the Magazine Catch on your Lower Receiver.
While fairly simple in terms of installation steps in assembling your AR-15, it's still important to treat this step with the same attention to detail as all the other steps we'll be walking you through.
The function of the Magazine Catch is to properly lock in the magazine when inserted into the magazine well of the Lower Receiver and drop it free and clear when the Magazine Release Button is depressed.
If you're a lefty or typically practice transitioning ambidextrously, you also may want to check into an Ambi Mag Release. We won't be installing one here, but we wanted to mention that they are out there and available.
Resources
Something we'd like to add into this first assembly article are a couple of books that may help you throughout your journey in assembling an AR-15. Black Rifle and Black Rifle II are both excellent books that will supplement this series very well and go into everything from the history of the platform to the how and why.
Another book we all love around here is Green Eyes and Black Rifles by Kyle Lamb. It's a great resource that goes into everything from history, maintenance and tactical applications.
These books are all phenomenal resources and will answer many of the questions that will no doubt come up during your assembly, plus they're all are great reference materials to have in your library.
Lower Parts Kit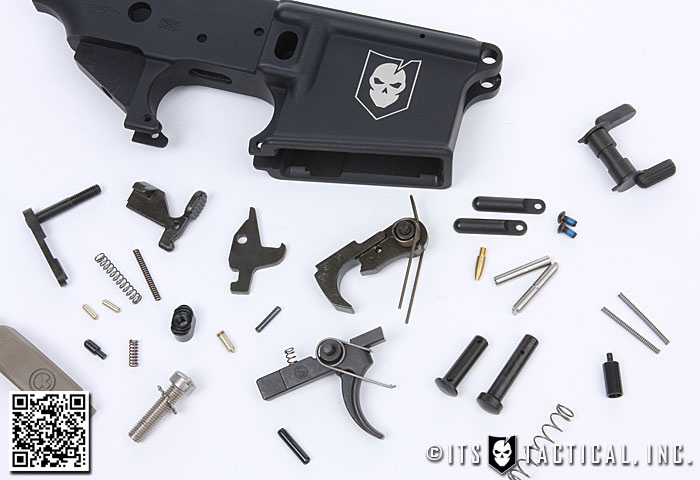 During the build of the Lower Receiver we'll be using the Stag Arms Lower Parts Kit. As many of you may have experienced, we've had problems with some of the "less expensive" LPKs and have chosen the Stag Arms LPK because of the reputation we know it to have.
There have never been any issues with the trigger group in our usage and we really like the fact that it comes with an extra Pivot Pin Detent. You'll soon find out why that's important when we get into the (often aggravating) installation of the Pivot Pin.
Vise Bench Block
As we mentioned in the last article, the tools that we're going to suggest in these following articles aren't necessarily mandadory, but if you're going to take your AR-15 build seriously we'd highly recommend them.
At the very least invest in a good Lower Receiver Vise Bench Block. The one linked here is nice due to it's dual usage for your lower and upper by simply flipping it over.
Parts Needed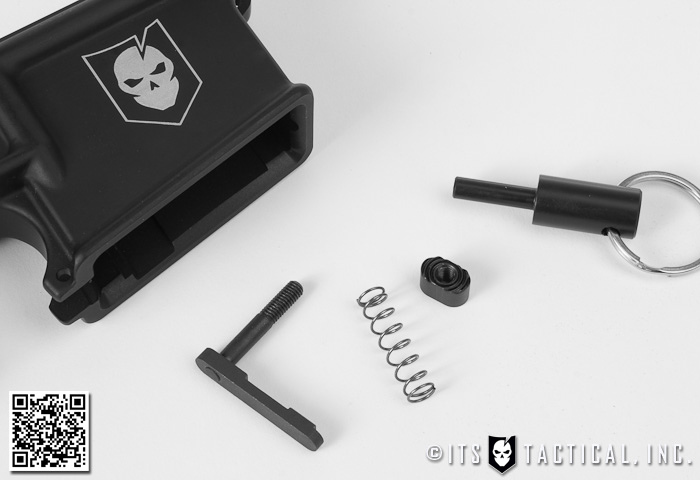 Other than your Lower Receiver you'll need the following parts from the Stag Arms Lower Parts Kit:
Magazine Catch
Magazine Catch Spring
Magazine Release Button
Tools Needed
Vise (not mandatory)
Lower Receiver Vise Block (not mandatory)
Assembly Instructions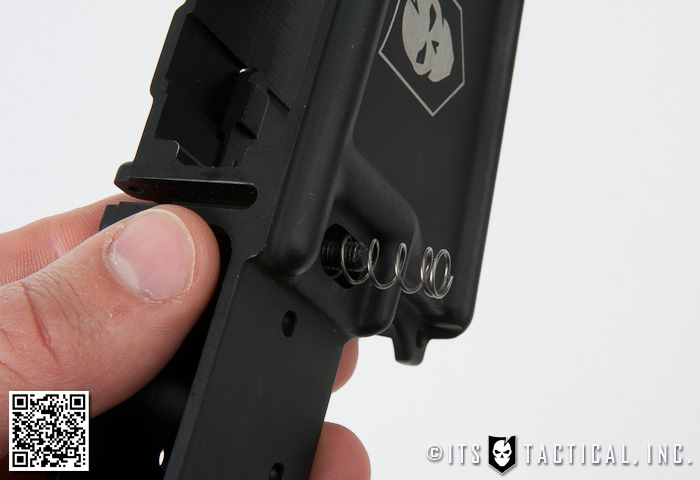 Place the Lower Receiver onto the vise block that's been secured to your vise.
Insert the Magazine Catch into the lower receiver from the port side (left) of the rifle.
Insert the Magazine Catch Spring (no difference for orientation) and the Magazine Release Button into the starboard side (right) of the lower.
Hold pressure against the Magazine Release Button while turning the Magazine Catch clockwise.
Once you feel the catch grab the threads of the button you can release the button. Now take your takedown tool and depress the button further into the lower. This will allow you to turn the Magazine Catch into the proper position.
The proper place to stop turning is when the shaft of the catch is flush with the face of the button. If it's hanging up at all when you test press the button, you may need to turn the catch further clockwise.
Test the catch by inserting an empty magazine into the magazine well and ensuring the catch locks into the magazine and allows it to drop free when the Magazine Release Button is depressed.
ITS Tactical Logo Lower Receiver
Don't forget about our exclusive offer to our Plank Owners and Crew Leaders to get a ITS Tactical Logo Lower Receiver from Spike's Tactical for $99! Click here for more info!
Join us back here for our 3rd part in the DIY AR-15 Build where we'll be assembling the Bolt Catch and getting into the common issues that you'll run into.
<----- scroll or drag ----->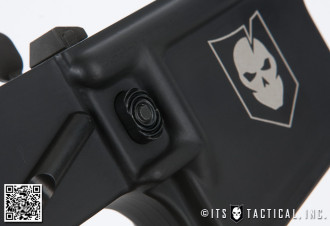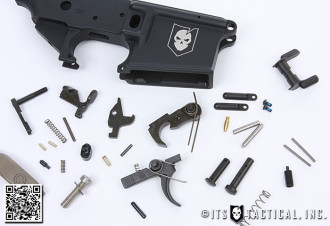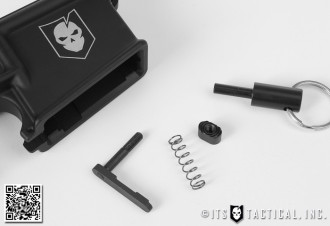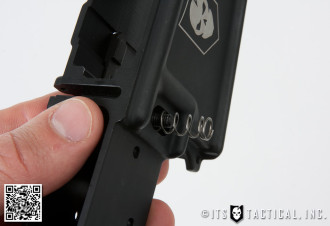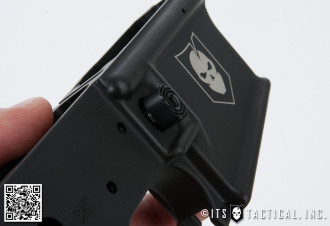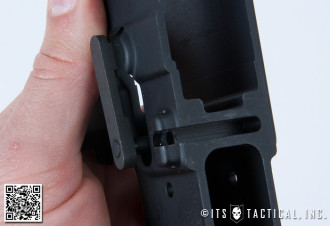 <----- scroll or drag ----->
Are you getting more than 14¢ of value per day from ITS Tactical?
Please consider joining our Crew Leader Membership and our growing community of supporters.
At ITS Tactical we're working hard every day to provide different methods, ideas and knowledge that could one day save your life. Instead of simply asking for your support with donations, we've developed a membership to allow our readers to support what we do and allow us to give you back something in return.
For less than 14¢ a day you can help contribute directly to our content, and join our growing community of supporters who have directly influenced what we've been able to accomplish and where we're headed.