Level Up: Featuring Custom AK Builder Jim Fuller
Level Up: Featuring Custom AK Builder Jim Fuller
Level Up
Level Up: Featuring Custom AK Builder Jim Fuller
Here on ITS, we've always approached the subject of Every Day Carry gear as a system of levels. Each level of the gear you carry can support you in getting to the next. As you move up the levels, more equipment is added, making you better prepared for whatever may come. While not everyone uses this approach to carry, we wanted to reach out to industry professionals to see what their system was.
Today we're continuing this new series with an inside look into what our friend, Jim Fuller, relies on. We first wanted to know what items he'd always have on him no matter what the circumstances. Next, the gear he'd like to have on him, but didn't consider essential. Finally, what he'd take if he wasn't constrained by space or other factors.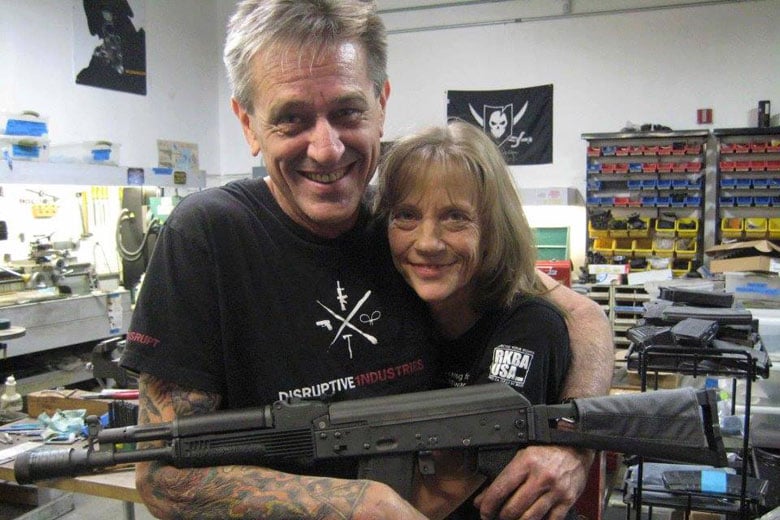 Jim Fuller is the Founder of Rifle Dynamics, a Custom Builder/Innovator of the Kalashnikov series rifles and a Firearms Instructor/Consultant for SKW America. He's been married to Karen Fuller for 34 years and together they have three sons, James, Ian and Matt.
Always, No Matter What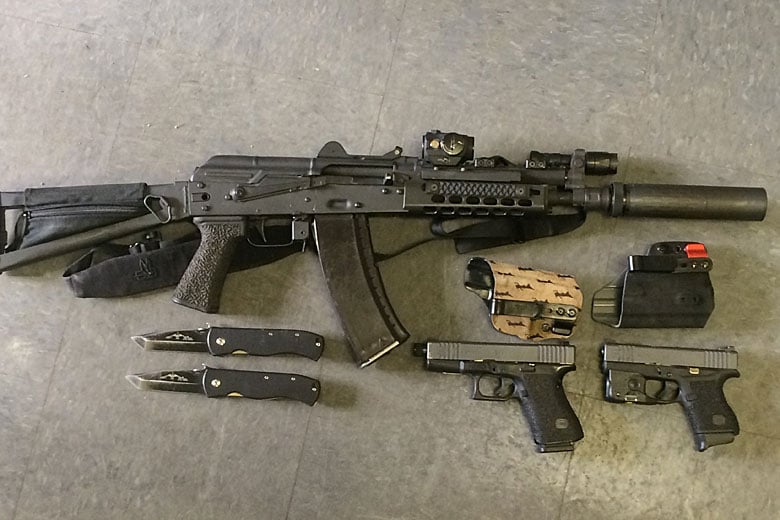 Gear Jim has on him no matter the circumstances.
Gen 2 Glock 19, upgraded with stippling, frame cuts and slide serrations by Evolution Defense Group
Spare Magazine
Cell Phone
Could Live Without It
Gear Jim would like to have, but doesn't consider essential.
Back Up Gun (Glock 19 or Glock 43 with the same mods as the 19 listed above.)
If Space/Opportunity Allows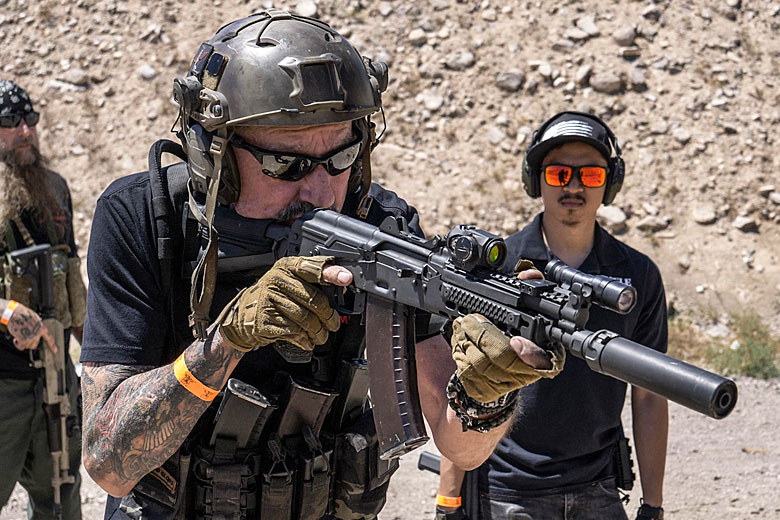 Gear Jim would take if he wasn't constrained by space or other factors.
My 74URD 5.45 SBR with Surefire Mini SOCOM Suppressor
Haley Strategic D3CR Chest Rig

Four 30 Round Mags
60 rounds of 5.45 Ammo on 15 Round Stripper Clips

Haley Strategic FlatPack

Protein Bars
Small Tool Kit
Zip Ties
Small Roll of Duct Tape
Carhart Beanie
Extra Pair of Socks
Bottle of 800mg Ibuprofen
Wet Wipes
We'd like to thank Jim Fuller for letting us look into what he carries. If you've got questions regarding Jim's gear, leave them in the comments below. This is an ongoing series here on ITS and we already have more industry professionals that we'll be featuring soon!