Level Up: Featuring Former Navy SEAL Craig "Sawman" Sawyer
Level Up: Featuring Former Navy SEAL Craig "Sawman" Sawyer
Level Up
Level Up: Featuring Former Navy SEAL Craig "Sawman" Sawyer
Here on ITS, we've always approached the subject of Every Day Carry gear as a system of levels. Each level of the gear you carry can support you in getting to the next. As you move up the levels, more equipment is added, making you better prepared for whatever may come. While not everyone uses this approach to carry, we wanted to reach out to industry professionals to see what their system was.
Today we're continuing along in the series by taking a look at what gear our friend Craig "Sawman" Sawyer relies on. We first wanted to know what items he'd always have on him no matter what the circumstances. Next, the gear he'd like to have on him, but didn't consider essential. Finally, what he'd take if he wasn't constrained by space or other factors. Craig is a former Marine and Navy SEAL with an extensive background, including being one of the first Federal Air Marshals after 9/11. You can read Craig's full biography on his website tacticalinsider.com and check out his Hard Target Training courses while you're there.
Always, No Matter What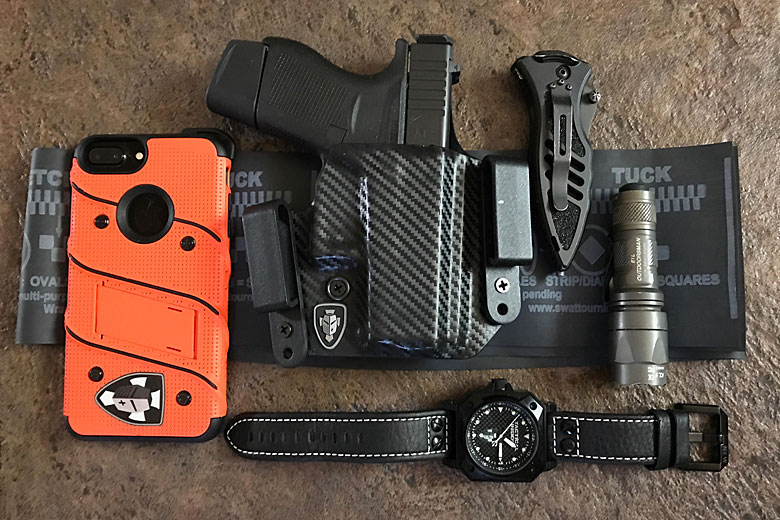 Gear Craig has on him no matter the circumstances.
Cell Phone with Charger
Small Glock Pistol
Small Pocket Knife
Water
Surefire E1L Flashlight
Could Live Without It
Gear Craig would like to have, but doesn't consider essential.
Spare Magazine for Pistol
Additional Water
Sunglasses
If Space/Opportunity Allows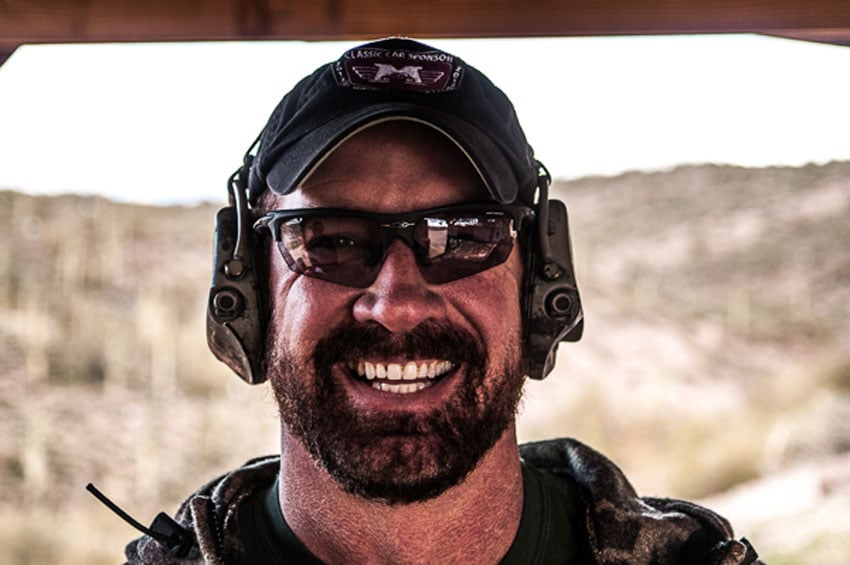 Gear Craig would take if he wasn't constrained by space or other factors.
Combat-Ready Carbine with Spare Lube and Cleaning Tools
Pistol
Spare Mags for Both Pistol and Rifle
Chest Rig with Plates
Encrypted Radio with Reactive Ear Protection
Night Vision
Thermal Device
IR Illuminator
Combat Knife
Map
Cell Phone
Cash
Spare Batteries
Quality Footwear
UV-Reactive Eye Protection
Ballistic FAST Helmet with Wilcox NVG Mount
Quality Multi-Function Watch
IR Strobe
Laminated Card with Frequencies/Call Signs/Contacts
Specter Overhead
Fast Movers Loitering On Station
Tier 1 Team with Me
We'd like to thank Craig Sawyer for giving us a look into what he carries. If you've got questions regarding Craig's gear, leave them in the comments below. This is an ongoing series here on ITS and we already have more industry professionals that we'll be featuring soon!