What's in Your Bag? Show Off Your Gear for a Chance to Win!
What's in Your Bag? Show Off Your Gear for a Chance to Win!
Note: Contest is over and winning entries can be viewed on this post.
Whether you carry a messenger bag, backpack or something else, we want to see what's in it! We've run a few "What's in Your Pockets" contests, but we've decided to switch things up a little. Sharing what we carry every day can help provide everyone else with ideas on how to adjust or improve their setup.
While there's no reason to carry 10 days worth of emergency rations, you certainly need to have what you consider "the basics" covered. Although, even if you have a solid set of items that would help get you out of an emergency situation, you may not have the ability to get to that bag if it's in your car or away from you.
To enter, simply join our Forum (if you're not a member already) and post your photo in this topic with a brief description of your bag and contents. This contest will run for two months (March through April) with two winners selected from the entries.  The winning photos will be posted on the homepage of ITS Tactical along with the announcement.
To kick things off, Bryan is going to show us the majority of what's in his bag.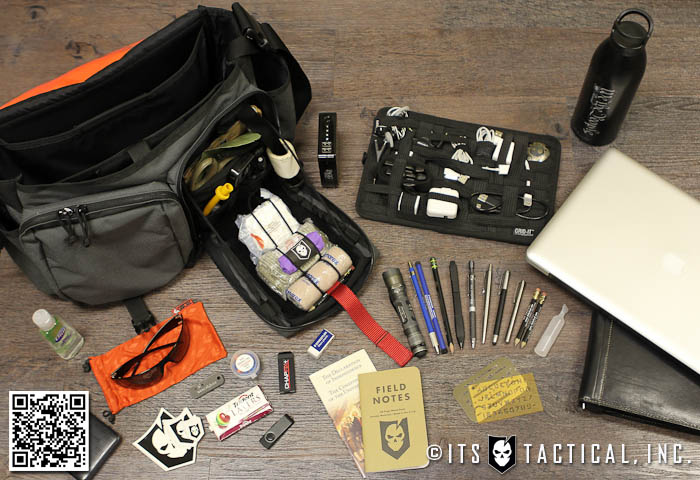 Want to win a $25 gift certificate to the ITS Tactical Store? Show what you carry in your bag and submit your entry to the forum!