Earth's Magnetic Pole Shifts and $145 Million Missing – Hump Day Happenings
Earth's Magnetic Pole Shifts and $145 Million Missing – Hump Day Happenings
Today we're kicking off a new series we've dubbed "Hump Day Happenings" which will provide topical skill-related updates including news, events and products across the web. This week you'll see information about the Earth's changing magnetic pole, a new communications network for first responders and why $145 million may be missing due to one person's death.
Earth's Magnetic Pole Shift
Unlike our geographic North Pole, the Magnetic North Pole actually travels a bit each year. To account for this small shift, the World Magnetic Model is usually updated every five years.  However, NOAA's National Centers for Environmental Information have announced an out-of-cycle update, due to an increased pace in the shift.
Magnetic North has slowly been moving across the Canadian Arctic towards Russia since 1831, but in recent years has sped up to a rate of about 34 miles per year.
There are several theories about why the movement has increased in the last few years. Some think that a stream of molten liquid is heading from the Earth's core toward the pole, while others suggest that the North and South poles are reversing their positions.
Need to Brush Up on Your Navigation?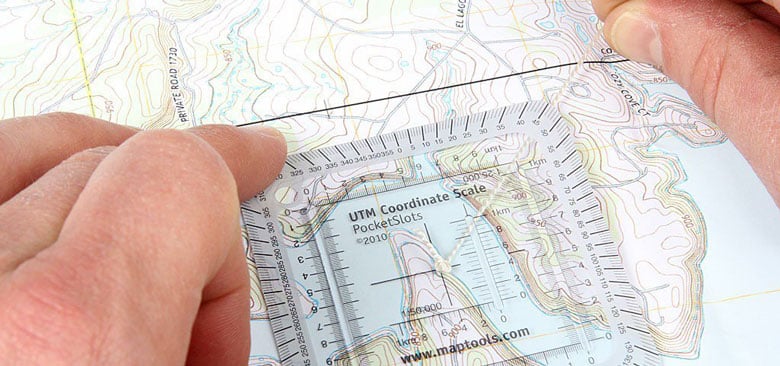 If your eyes glazed over with misunderstanding while reading about the Magnetic North shift, you may need to brush up on your Land Navigation skill-set. You're in luck because we just so happen to offer the Land Navigation Starter Pack to lay out the basics of navigating with a map and compass.
The kit includes guides and tools to learn navigation, as well as the supplies to make your own pace count beads. You'll just need to source your own topo map and pick up a proven compass to be ready for adventure!
Apple Could Reward Finder of FaceTime Bug
Last week, it was revealed that a bug in Apple's FaceTime application allowed the app to listen in on a device before a user had actually accepted a FaceTime Call. This glaring privacy error was discovered by a 14-year-old from Tucson. This week, it's speculated that Apple may reward Grant Thompson for his discovery of the privacy bug that Apple is working quickly to fix.
Grant's mother confirmed that a high-level Apple executive had flown out to meet them and discuss the bug, as well as improvements Apple could make to their reporting systems.
Editor's Note: Apple is working toward a fix for this bug currently, but if you want to err on the side of caution, you can disable FaceTime in your settings, or simply delete the app from your device.
FirstNet Expected to Be Completed By End of 2019

The FirstNet public-safety broadband network is on track to be deployed by the end of 2019, according to AT&T CEO Randall Stephenson. The 700 MHz Band 14 spectrum network is intended as a nationwide first-responder network to allow uninterrupted communications during disasters or other events.
So far, AT&T reports that 3,600 public safety agencies have subscribed to the FirstNet system. Additionally, AT&T has announced their entire wireless network capacity will increase by 50% over the next 14 months, due in part to the upgrades needed for the FirstNet network.
$145 Million in Cryptocurrency Reportedly Gone After CEO's Death
Investors in a cryptocurrency exchange have been told that their funds are no longer available after the CEO of QuadrigaCX reportedly died suddenly on December 9th in India. The company has reported that the CEO, Gerald Cotten, had the only password to accounts worth over $145 million.
Cryptocurrencies like Bitcoin can be contained in both a "hot wallet" or "cold storage," with a hot wallet containing coins ready for transactions and cold storage being a place where coins are kept to protect them from theft by hackers. QuadrigaCX's CEO apparently held the only password to the company's cold storage accounts when he reportedly died in India from complications from Crohn's Disease. However, many investors are skeptical of the reporting on the death and recent reports show that Cotten filed a will just 12 days before his death.