Customize and Build the Rifle You've Always Wanted Using GUNSTRUCTION
Customize and Build the Rifle You've Always Wanted Using GUNSTRUCTION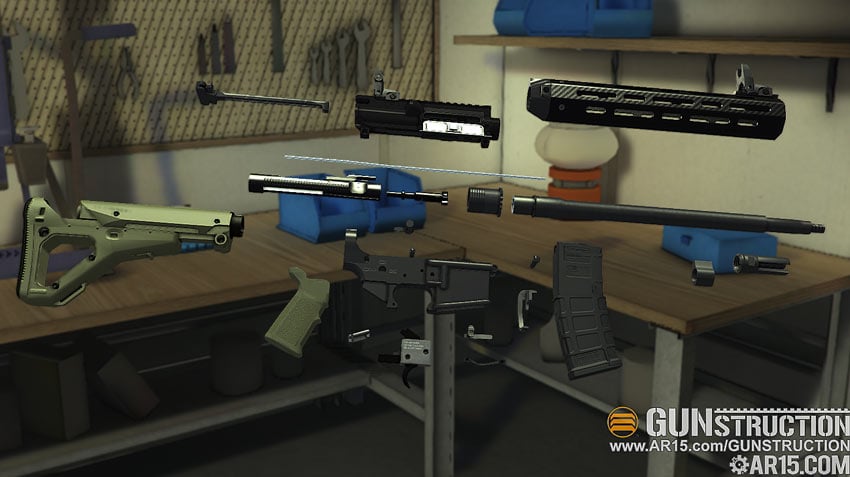 What is GUNSTRUCTION?
GUNSTRUCTION is the first online, 3D, fully customizable weapon builder. Through their web app, you're able to build a gun from scratch and customize everything from pin sets to optics and camo patterns. They feature real parts from top manufacturers and even keep track on the cost of the parts you use if you're looking to keep things on a budget. This is certainly a useful tool if you're wanting to build your own rifle.
We got to meet the GUNSTRUCTION crew at SHOT Show this year and eagerly went back home to test things out and "build" a few rifles. They're working continuously to make things run smoothly as well as add new parts and products as often as possible.
Even if you're not currently looking to build a new rifle, playing around with the available options is a great way to see how a build will turn out. There's even a reddit user that built a gun online and then ordered the parts to build it in person.
Using GUNSTRUCTION
Things are fairly straight forward. Simply sign into ar15.com and just start adding parts. They do have a few video walkthroughs if you find things confusing at first but you'll quickly get the hang of it. One thing to know is that you can only have save up to 3 builds per account. I'd like to see the ability to save more in the future as I don't want to abandon one build to start another.
Below are a few examples of rifles I built using GUNSTRUCTION.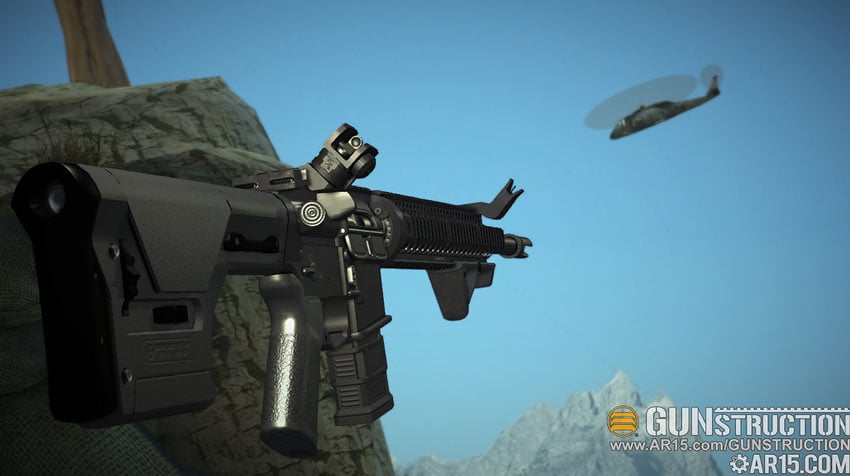 As you can see, they allow you change the background and scenery when you go into the "photo" mode of the app. If you want to get really creative in photo mode, you can also adjust lighting, add filters, animate moveable parts and change camera angles to set up your shot.
Now that you've just built the rifle you've always wanted, how awesome would it be to win that exact one? Well, for the past couple months, they've been doing just that and giving away a few fully customized rifles. Just stick to the rules, create your rifle and submit your build. Check out the GUNSTRUCTION Contest page for full info.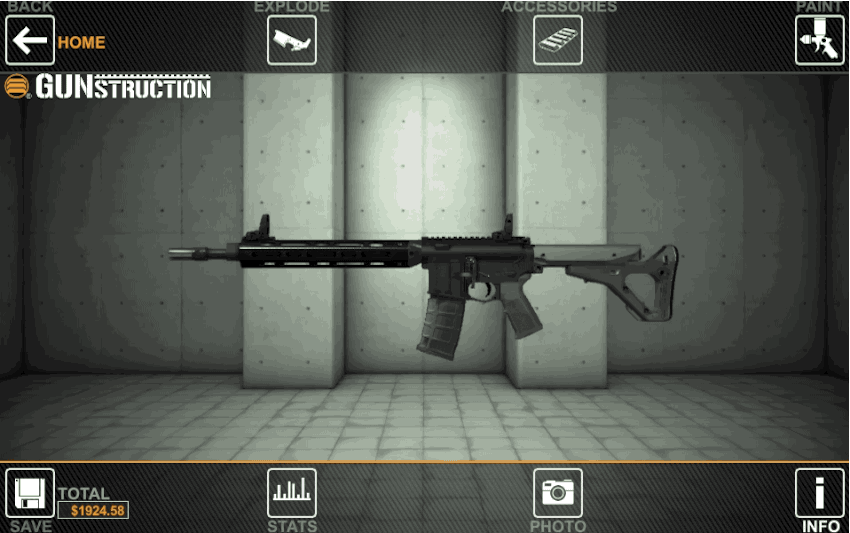 What's Next
Very soon, you won't be limited to just using GUNSTRUCTION on a desktop computer. Mobile apps are on the way with iOS coming first and Android shortly after.
Update: The iOS version is now available in the iTunes Store.
Have you tried out GUNSTRUCTION yet? Share a pic or two of your builds in the comments!