Grand Adventure: Is the GiantMouse ACE Grand the Perfect Outdoor Folder?
Grand Adventure: Is the GiantMouse ACE Grand the Perfect Outdoor Folder?
I'm a big fan of GiantMouse knives and after trying out most of their models, I found my number one in the GM5. It's a full-size titanium framelock knife with a strong blade and excellent slicing capabilities. However, when GiantMouse designers Jens and Jesper (both hailing from Scadanavia, aka Viking Land) asked me to try out their newest brainchild, I felt a bit like an old Viking entering Valhalla, only I was still alive! What follows is my experience with the brand new GiantMouse ACE Grand folder.
The overall shape of the Grand is directly based on the GM5 and features the "Three B's," big, bold and beautiful. The full sized handle is sculpted from canvas micarta, offering a firm and full frip. It's no secret I'm a canvas micarta junkie though, especially if it's OD green. The liners of the ACE Grand are fully nested inside, which means your grip only falls onto the super-grippy micarta. At first I thought it might have been polished, but it looks like the surface was actually bead blasted with a fine abrasive material and after a short period it became even more grippy. Canvas micarta is similar to naturally tanned leather, in that it gets darker, nicer and more personal over time.
A Grand Blade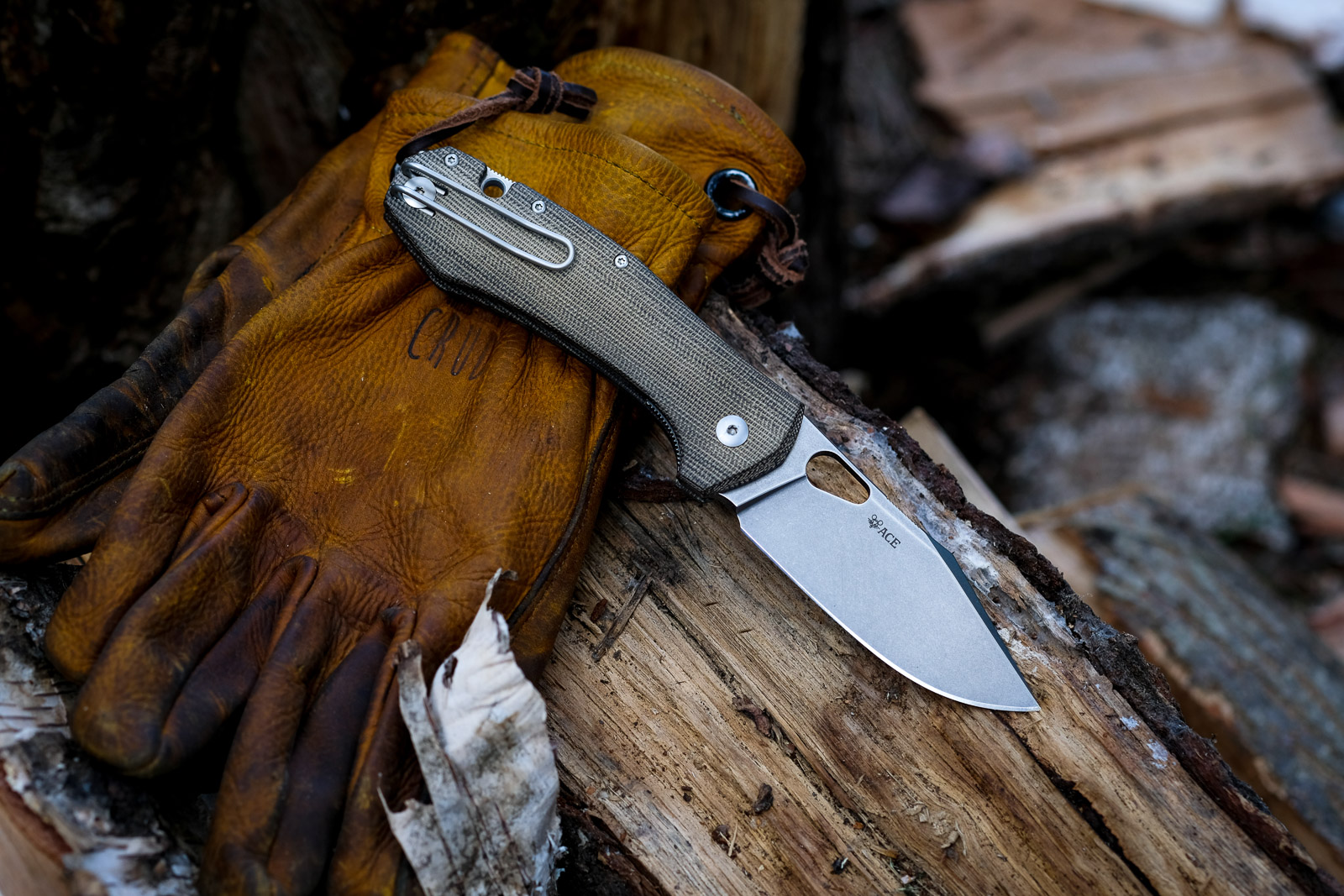 The Grand's blade is a 1:1 copy of the GM5, meaning it's made from the same top-tier Elmax steel. The only visible difference is a more "field-grade" style finish that's darker and not as fine as what's found on the GM5. Of course, the ACE is supposed to be a heavy-duty knife for field use so the rougher finish is to be expected. The harpoon-ish bowie shape and pronounced swedge of the blade is not only functional, but very visually attractive.
The blade comes scary sharp from the factory and cuts at the slightest touch. The grinds are flat and high, so the blade glides through most materials. I'm a big fan of the Spyderco-style round hole, but the teardrop shape of the Grand's works equally well and is big enough for use with gloves. Overall, the blade of the ACE Grand is a winner, just like the GM5.
The biggest functional difference between the Grand and the GM5 is the clip, which GiantMouse took to the next level. The deep carry clip is strong and easy to operate, as well as fully ambidextrous. (Awesome news for southpaws.) The titanium backspacer is sculpted just like the GM5, only dark stonewashed instead of blue anodized.
Smooth Handling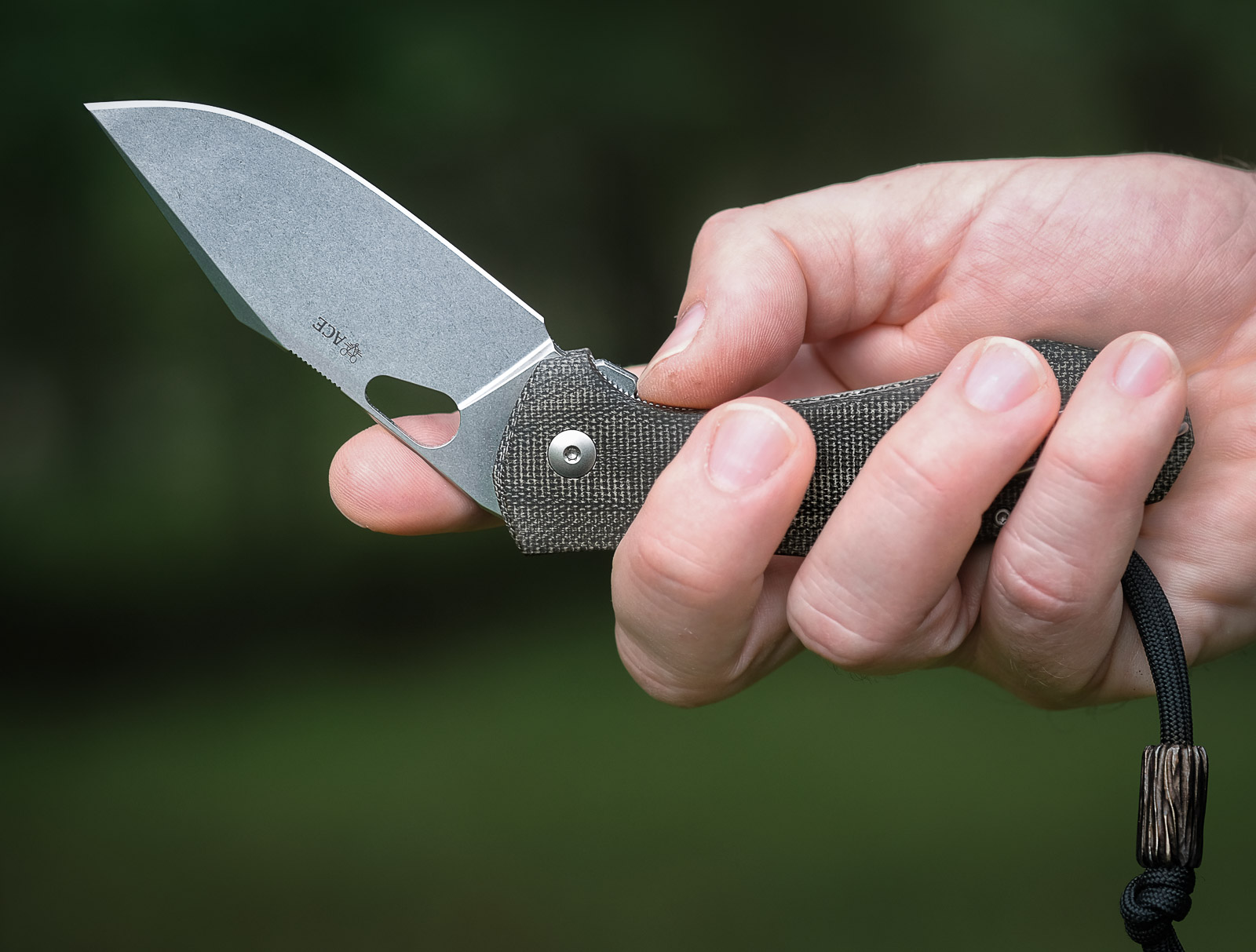 Despite its size, the Grand ends up being a real smooth operator and I absolutely love the fact that it's a good old fashioned manual opener, with no spring or flipper assistance. The blade runs on ball bearings and the opening action is incredibly smooth. It's almost too smooth and light for my personal taste, but it's designed so there's no tendency for the blade to slip under the opening thumb. This is due to the pivot vs. opening hole geometry and saves you from what could be a pretty nasty cut.
Bearings can often be dangerous in folders, as the closing blade falls free, but this has been addressed in the Grand with a sort of bumper hidden in the bold front guard. It's the same feature found in the GM5 and it makes the knife very safe to operate. Lastly, the lock is rock solid. I'm a big fan of framelocks, but a good linerlock like the Grand definitely finds its way into my pockets.
In hand the Grand feels, well, grand. It's not a lightweight knife at 4.7 ounces, but it's not too heavy to carry either. Thanks to the full liners, the knife also has enough rigidity to make you feel like you're holding a serious tool. It's a heavy-duty cutting tool and the meaty, 3D sculpted handle is easily big enough for my large hands. (Even when wearing a size 10 work glove.) The good grip allows me to transfer a tremendous amount of cutting power to the edge.
Cutting Power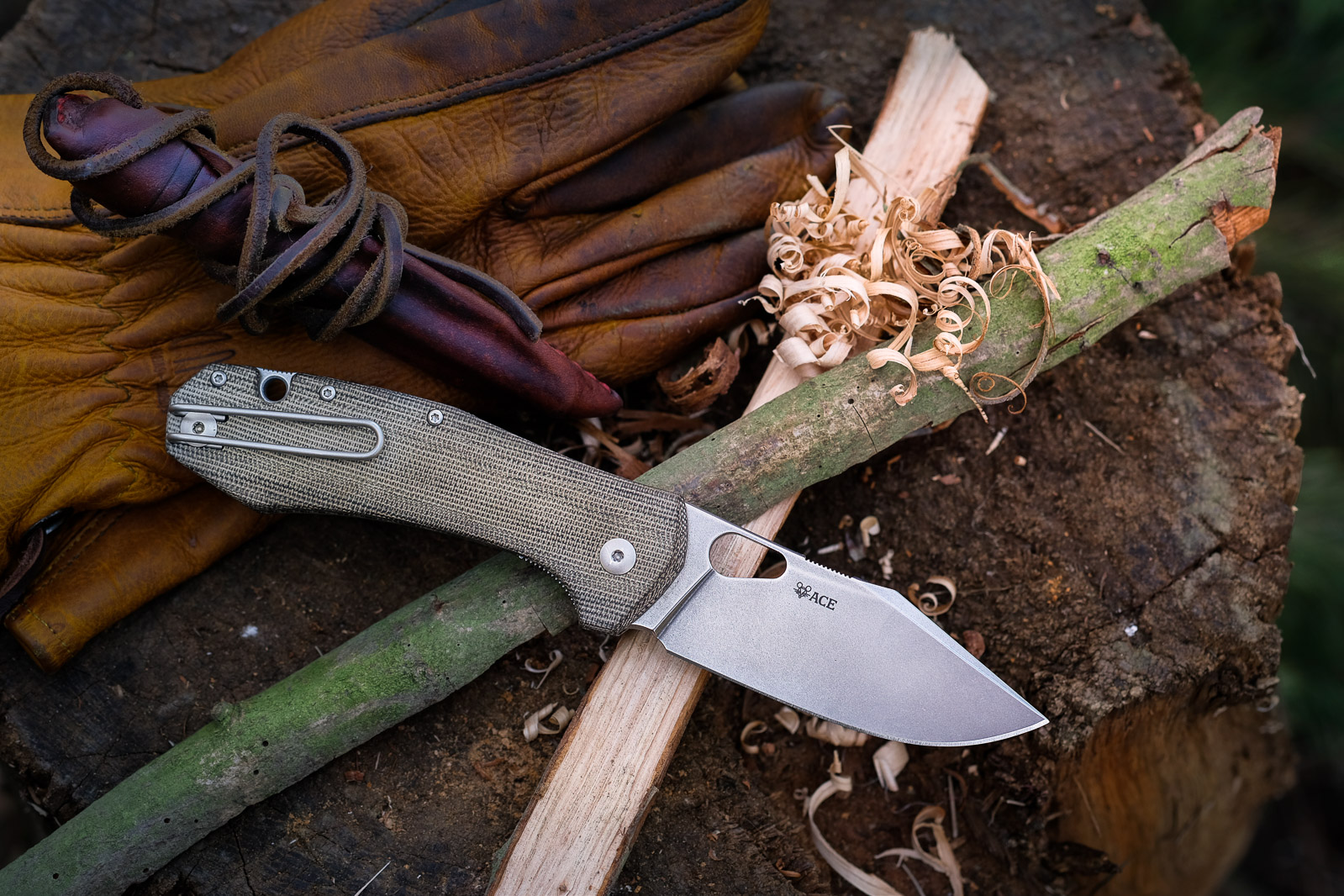 The grand has been optimized for both cutting and whittling, but also the Bushcrafter favorite "chest-pull" technique, which combines power with safety and precision. This works great for whittling bigger pieces and ensures things like handles can be shaped without hot spots. I've found the Grand is one of the few folders I can work with for hours and it's one of the most comfortable I've used. (Thanks in large part to the awesome canvas micarta grips.)
The broad blade and almost full-flat grind means this knife cuts like crazy but still offers a good amount of strength. It's not as "slicy" as a chef's knife, but still offers a good balance between wood shaping capabilities and camp kitchen duties. This makes the knife a great option for any outdoorsman or adventurer. While ultralight fans would probably prefer something lighter, sometimes you need a serious tool and your lightweight knife might not offer enough power for the job.
Razor's Edge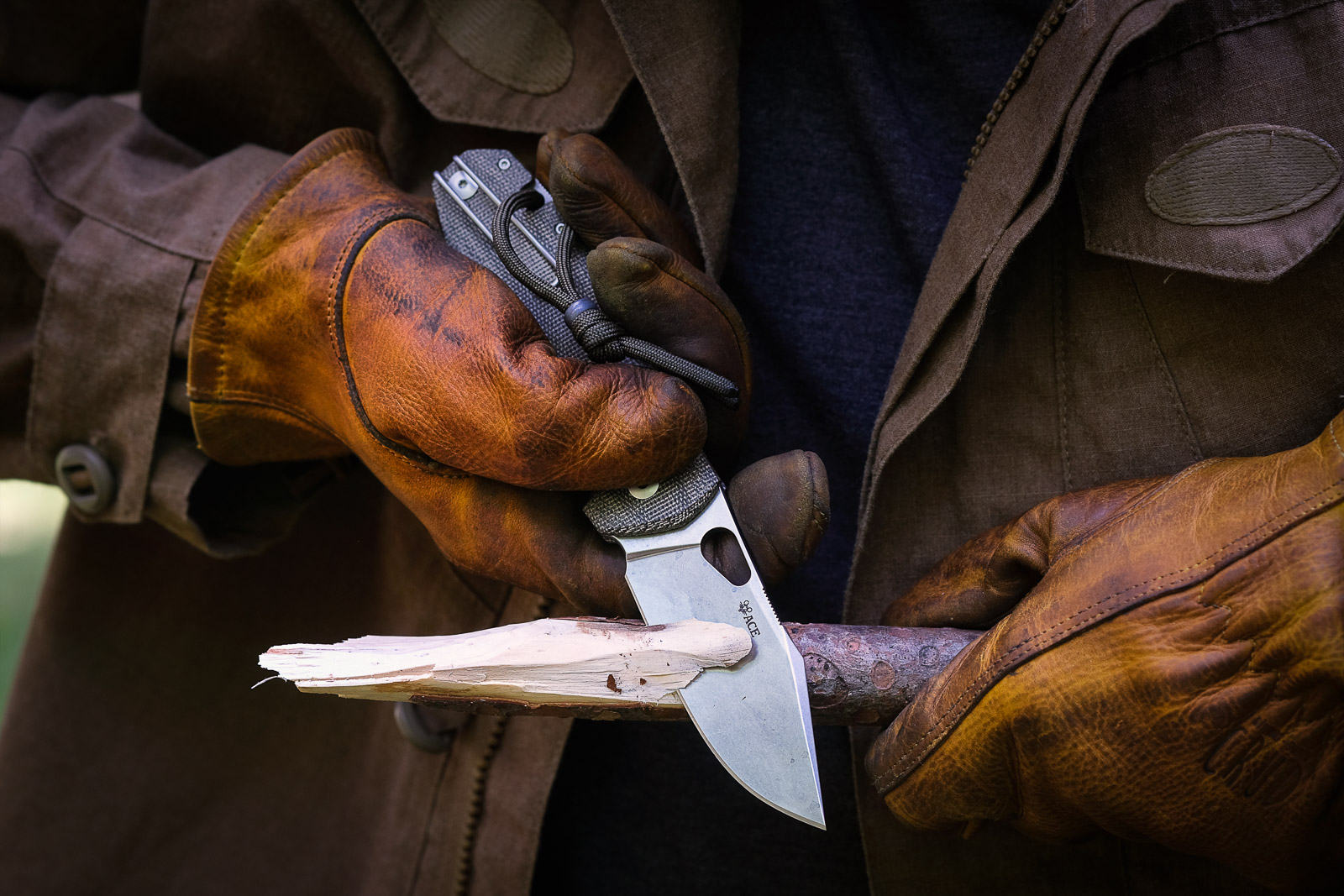 The edge retention of the ACE Grand is fantastic. I had a chance to play with the Grand for about two months before release and whittled multiple feather-sticks (in both soft and hard wood) without any issues. I cut things like rope, woven fabrics, rubber cords and more. The Elmax steel hardened to about 60-61 HCR keeps the hair popping edge like crazy. It's a modern blade material that's very clean, uniform and just works. I used the Grand in my cabin as a kitchen knife as well and it cuts, peels and chops very well. Thanks to the big pronounced belly, it even works well on a cutting board. The tip is also strong due to the large swedge and it penetrates easily, without compromising the tip's strength.
One handed opening is a breeze with the Grand and the only issue I had was drawing it from my pocket, due to the deep carry clip. However, I added a small paracord lanyard and now this "mouse" is easy to catch, draw and open.
The Grand Conclusion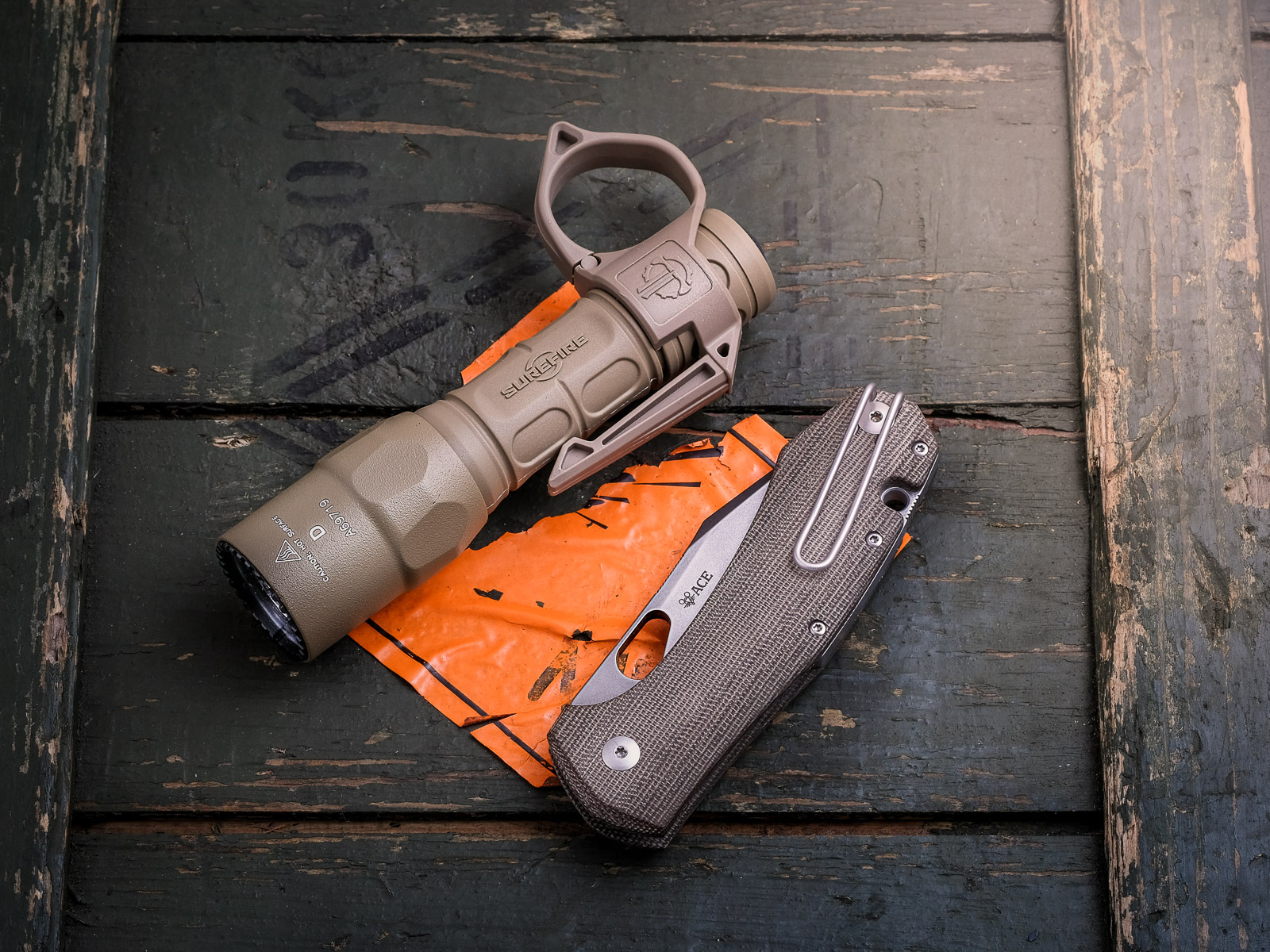 In closing, this is a damn good knife. It's quickly become one of my favorite folders and I think it's a tremendous value for the money. At $189, it's not exactly a cheap knife, but if you're in the market for a good field knife at a $200 budget, this would be an instant recommendation. It's an instant classic and GiantMouse's first batch sold out in just a few hours. I believe this will be one of the few knives that goes up in value, although I don't think you'll ever want to sell it.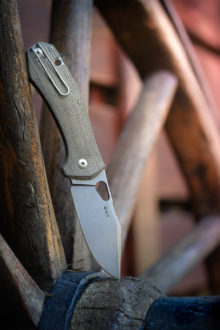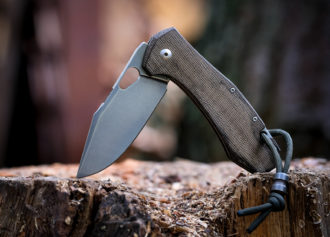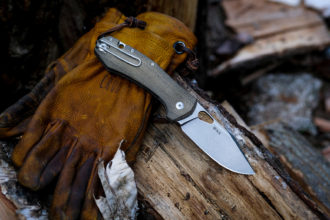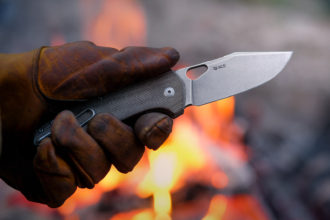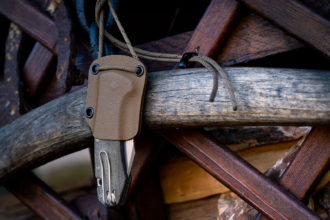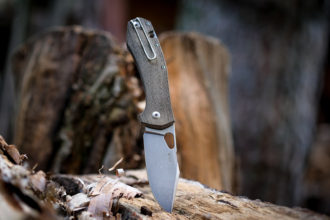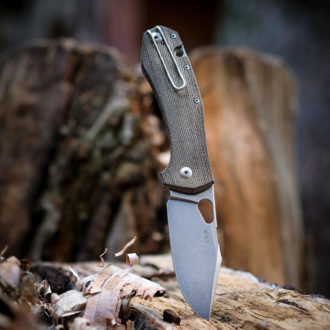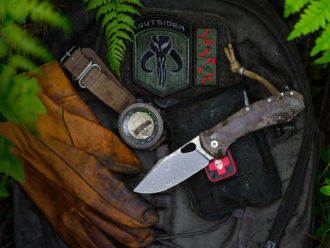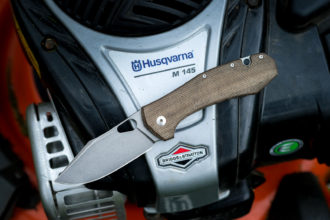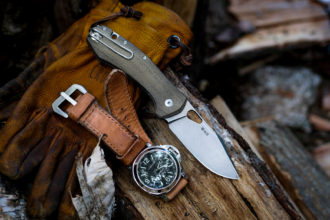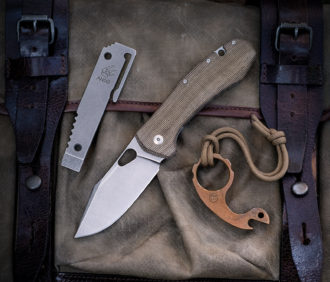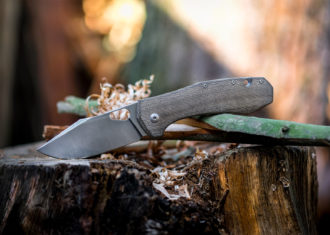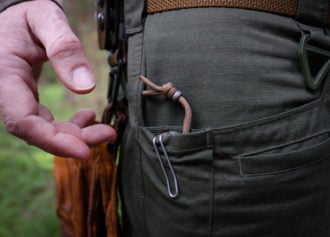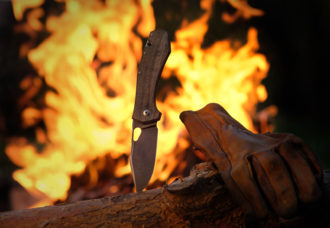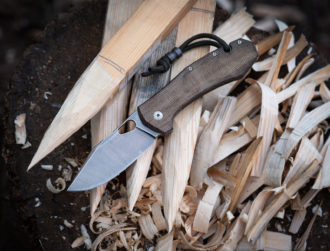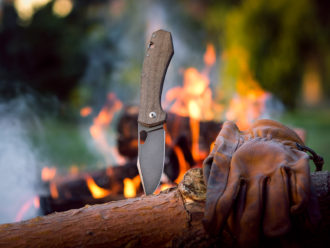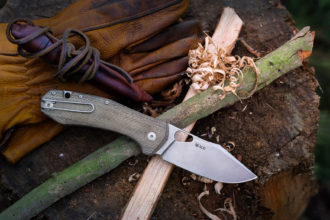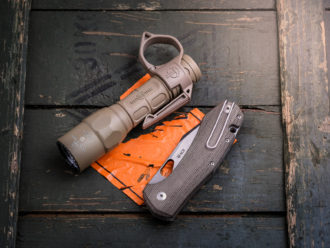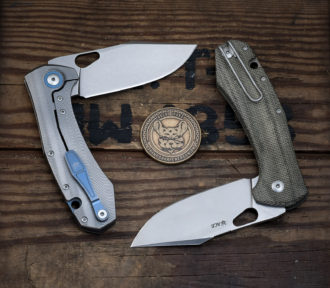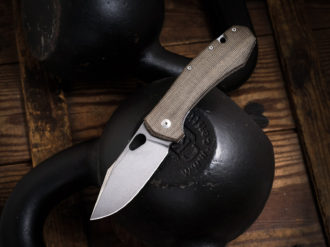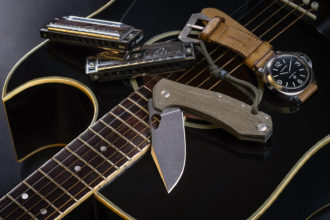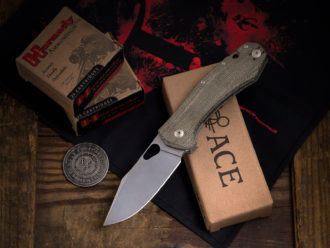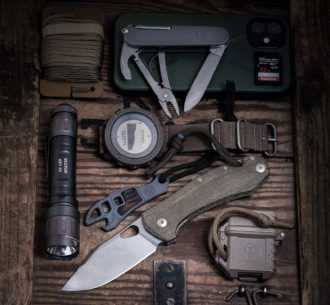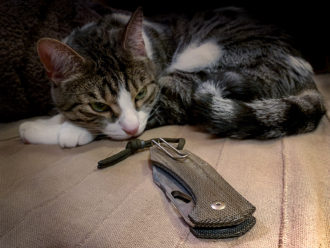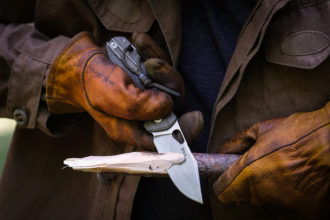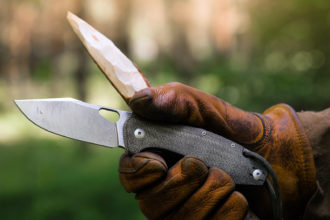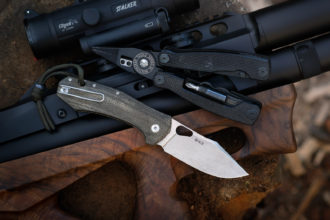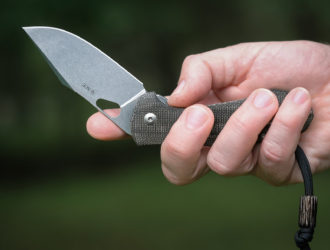 Editor's Note: Piotr Ma is an avid outdoorsman, adventurer, mountaineer and certified open sea sailor. As an enthusiast of quality gear, he's always seeking the most uncompromising and best performing gear available worldwide. He's also known as an edged tools specialist. Piotr was introduced to his adventurous lifestyle when he was 10 by his father, a certified sailor and alpine-style climber. Now he continues his family tradition and shows his kids how to live a full life in the great outdoors; teaching them survival skills, shooting and archery. These days, he gladly shares his 30+ years of outdoor experience with people around the globe from his current location: Poland, European Union.