The Mille Cuori and Speed Demon: Two TRC Knives that Make Outdoor Work Easy
The Mille Cuori and Speed Demon: Two TRC Knives that Make Outdoor Work Easy
It's rare that a military-grade knife also makes a good outdoor tool, but the TRC Mille Cuori is one of these cases. In fact, when paired with the TRC Speed Demon, it's a dream for almost any outdoor adventure.
My first ever TRC knife left me almost speechless after a couple months of use and you can read more about that here. Needless to say, when I got the Mille Cuori in my hands the expectations were sky-high. However, I noticed that with it being on the larger side, it would definitely benefit from being paired with a small folder or neck knife. Enter the Speed Demon, a fast and light knife, which is easily one of the best neckers out there.
The Mille Cuori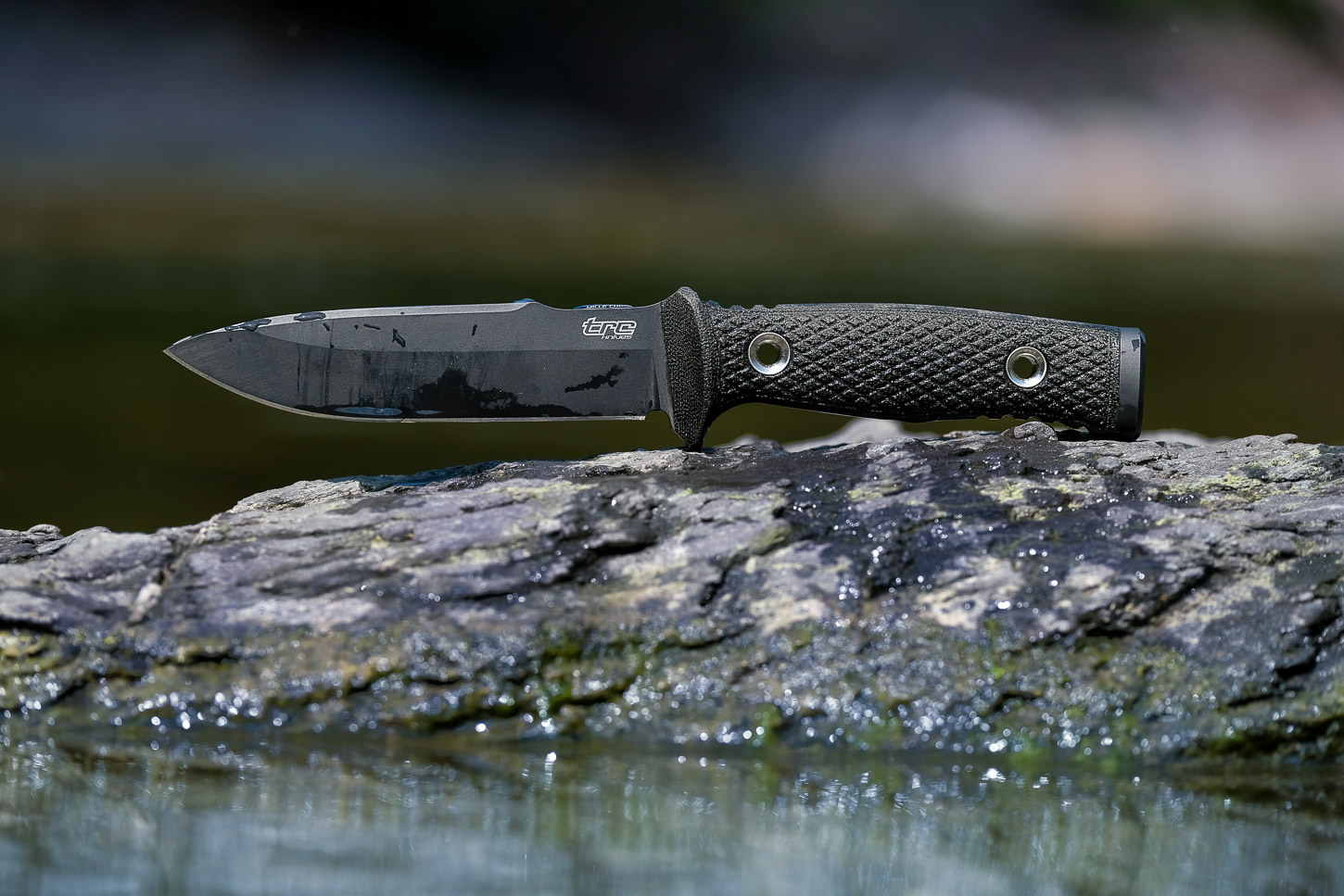 Mille Cuori, what's that exotic name mean? If you're Italian, you probably already know, but if not, just check TRC's website for the full and interesting story. The Mille Cuori features a 5.2 inch long DLC-coated Vanadis 4 Extra Steel blade and checkered Micarta handles, attached with industrial-grade tubular pins. Additionally, the thick steel pommel can easily be used as an impromptu hammer.
The Mille Cuori's saber grind is slightly lower than the South Pole, but this gives it some extra strength. The blade geometry and full tang construction, combined with the super tough V4E steel, make the Mille Cuori a super-tough contender! It cuts easily, but can also chop, pry and break stuff. It feels like the Humvee of the knife world.
The Speed Demon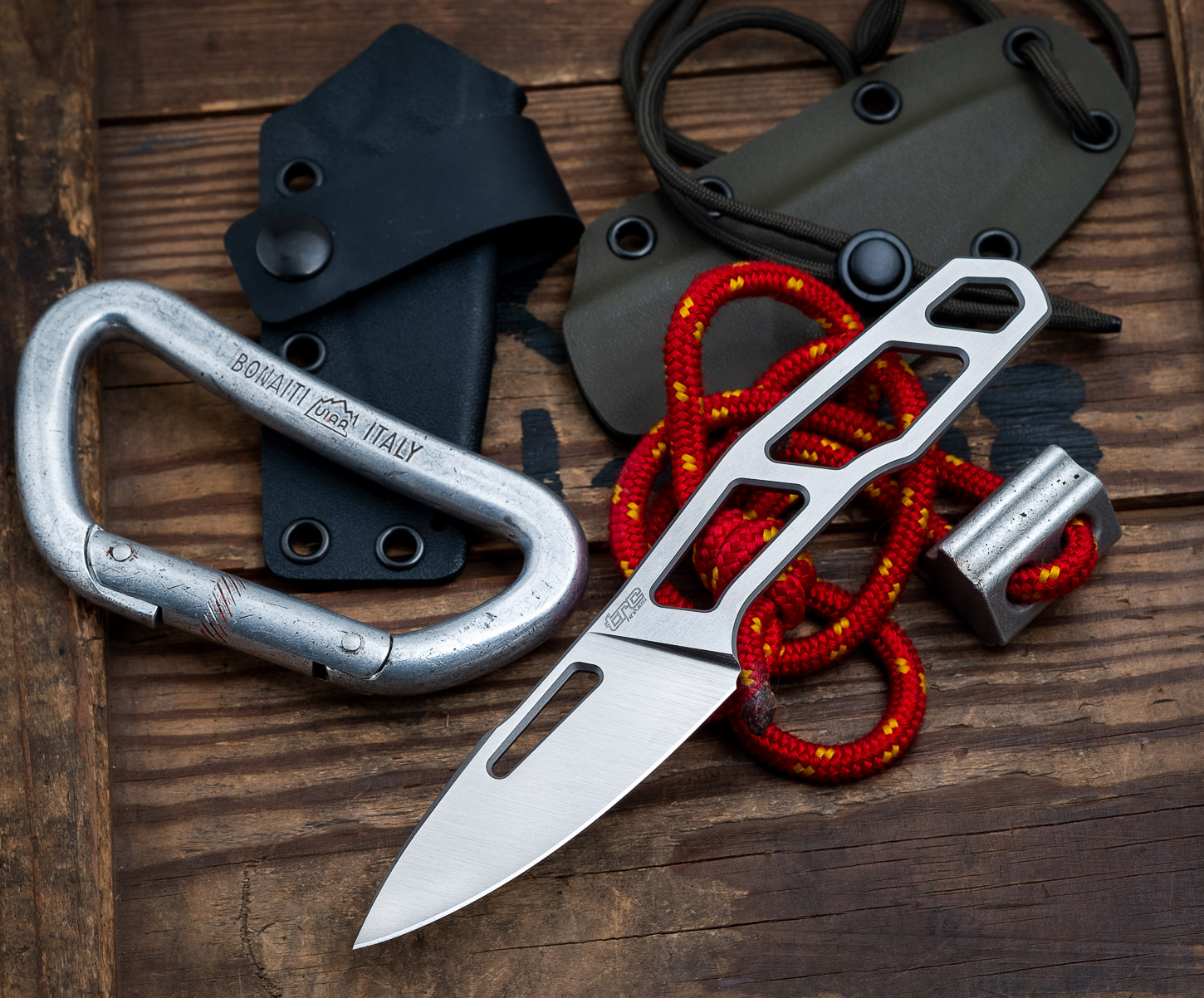 The Speed Demon is on the opposite end of the spectrum; beautifully designed, with high full-flat grinds and a skeletonized handle. It's also feather-light at just around 2.5 ounces. The finish is very good and the tumbled handle fits nicely in your hand, while the angled machine satin finish on the blade gives it a dynamic look.
Edge-wise, where the Mille Cuori's cutting performance ends, the Speed Demon's just begins. It's a fast cutting demon (pun intended) and its 3.25 inch blade slashes like a laser. If the Mille Cuori is a Humvee, the Speed Demon is a Ducati sportbike, the only difference being that you can actually afford it.
Sheaths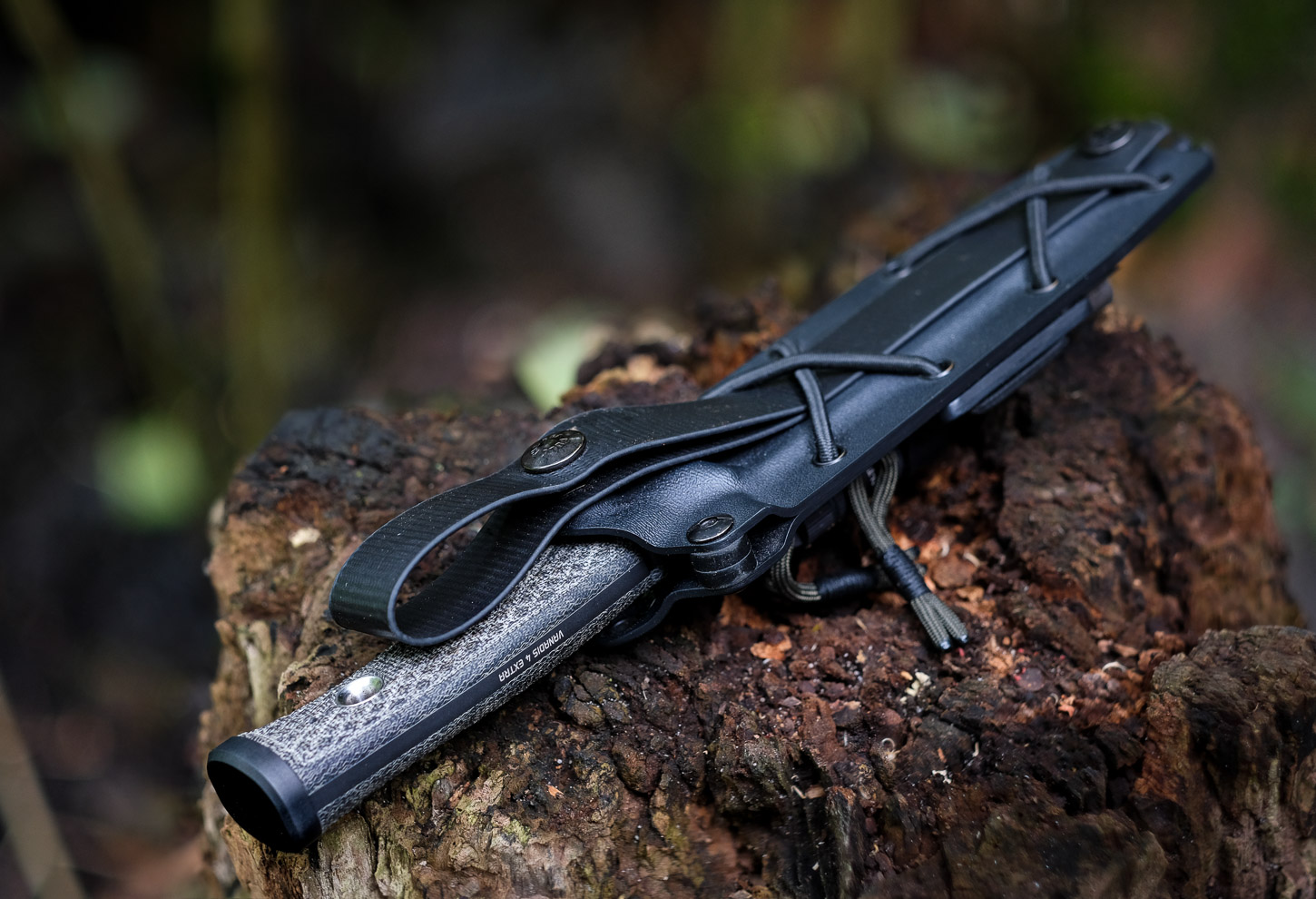 Both knives offer a well-made kydex sheath option. The Mille Cuori's has thick walls and a lot of lashing points to add things on. The Hypalon belt loop can be unfastened, using pull-the-dot style snaps, so there's no need to undo your belt to put it on. I really like the bungee cord idea and you can use it to store whatever you want. Think about storing fatwood for fire starting, a tourniquet, rubber gloves, light-stick, etc. Or if you're like me, you'll store a small fire-starting kit in its own kydex holder shown below. (I made it myself, but if you want to use my idea then go ahead, I'm honored.)
The Mille Cuori's sheath is big, bold and durable; just what you expect on a military knife. There's plenty of space for the blade so it won't scratch the knife easily and it's adjustable for draw tension and reversible.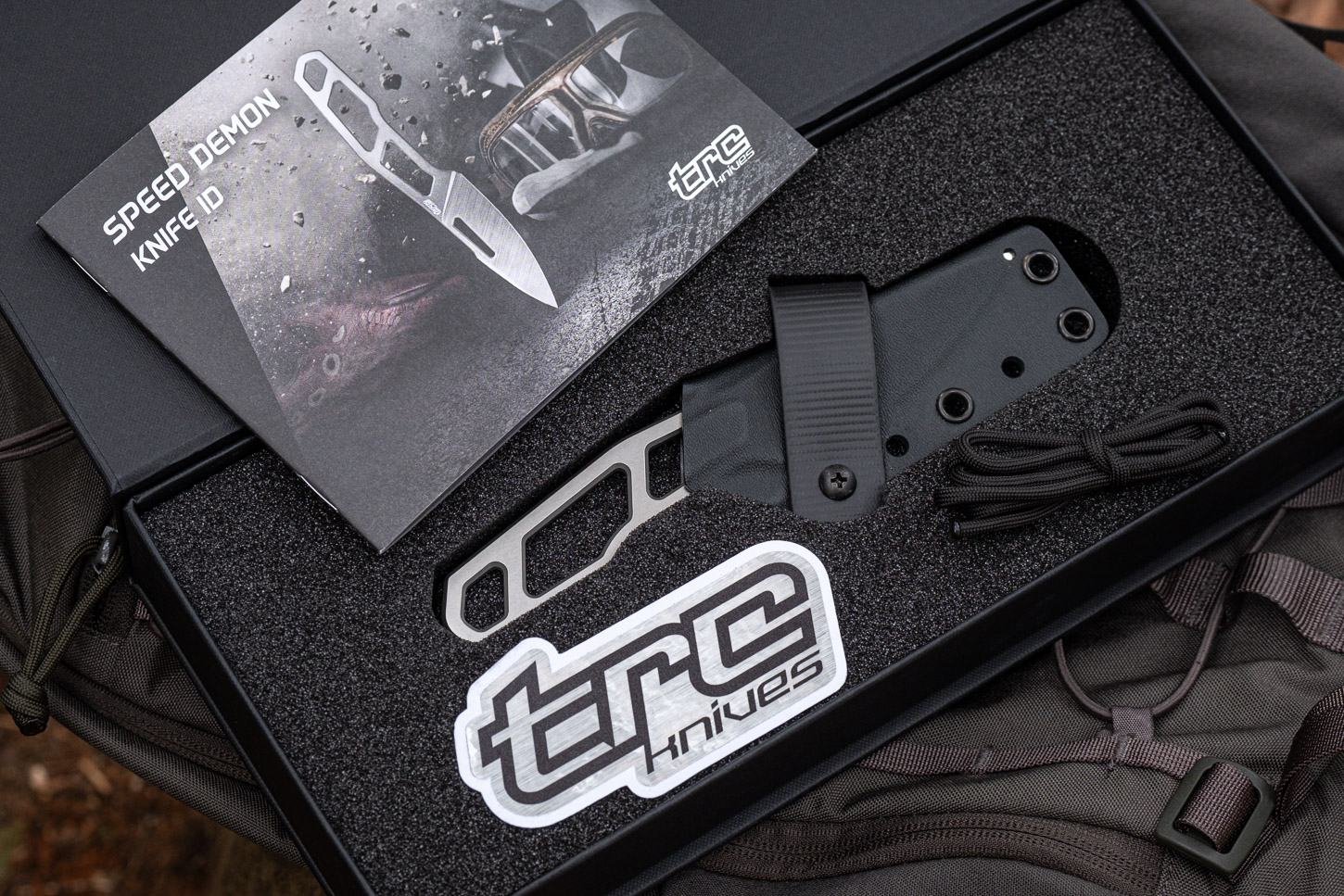 Conversely, the Speed Demon has a lightweight and minimalist sheath. It fits on a belt (via a Hypalon loop), on a backpack's strap and could be used as a neck knife too. I like it to ride horizontally on my belt as an ultralight fixed blade EDC option, but sometimes I carry it as neck knife too.
To avoid playing with cord, screws and loops every time I take it from the belt to my neck or back, I just made my own extra dedicated neck sheath. Side note, it's one of the easiest knives to kydex ever! If I could make it, then your local "kydex bakery" can do it in an hour or two.
Field Use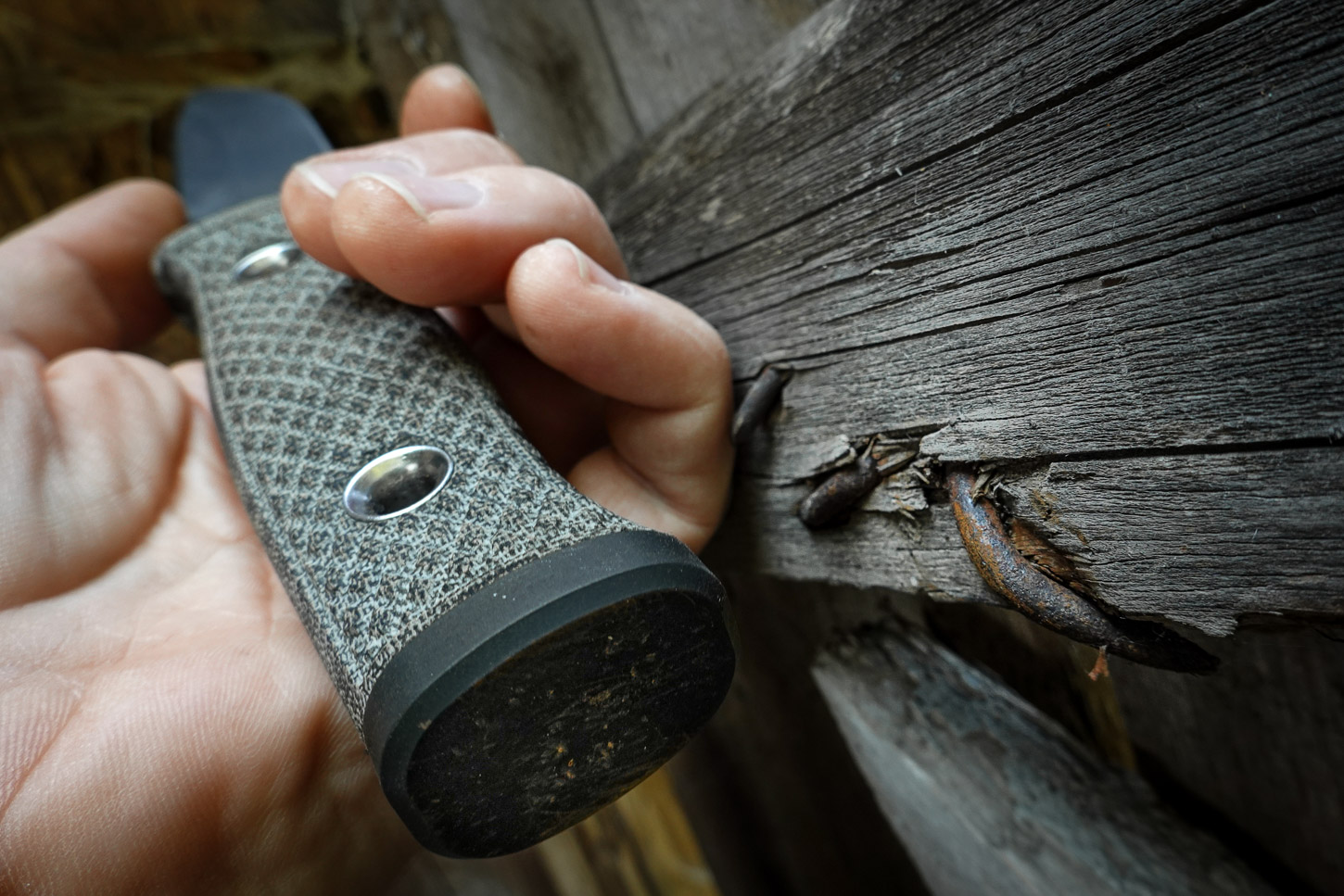 Now for some practical notes. I spent a lot of time in July and August in the wild mountains and the Mille Cuori was my fixed blade EDC almost every single day out there. I used it to prepare tinder and kindling, for camp gear whittling, light chopping, heavy batoning, splitting branches, cleaning fish, slicing bread, barbecuing, etc. You name it and I probably used it for that. The Vanadis 4 Extra is a really tough steel and in my experience, it takes a razor edge a little bit easier than the Elmax on the Speed Demon.
The pommel is something rarely seen these days and it's basically a heavy-duty full-size hammer, permanently connected to the tang and supported by the micarta scales with industrial tubes. Crushing stuff and pounding nails is not a problem for this tool and I really like that feature.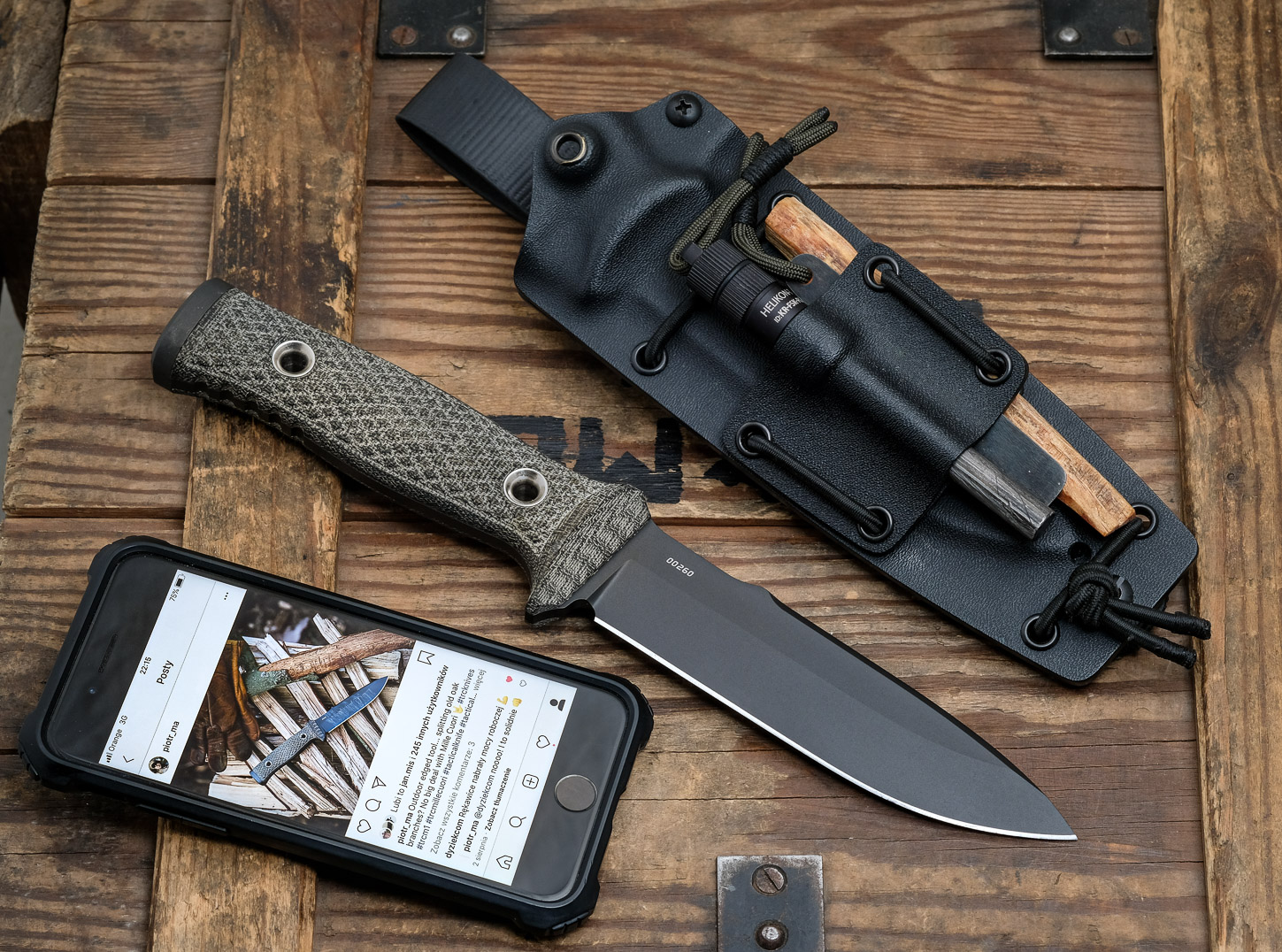 Any downsides? Well, Vanadis isn't a completely stainless kind of steel, which is the price you pay for extraordinary toughness. So if you forget to clean your knife after slicing a lemon or even an apple, you can expect some dark spots on the cutting edge the next day. The spots will just be on the surface and will disappear after the next sharpening, but it's still something to consider.
Apart from the actual edge, the entire knife is DLC-coated, preventing the blade and tang from rusting. Speaking of DLC, whoever provides this service for TRC Knives really knows what they're doing. It's one of the toughest DLC's I've ever seen. I took the photo above after two full months of heavy use of the knife. I even included a previous photo from my social media feed in the frame, when I was batoning it through oak branches. It was used with the kydex sheath only, without too much cleaning and care.
After my final cleaning, there isn't a single scratch on the coating. It's mint like it was straight from TRC's shop on day one. The quality of the DLC process is one thing, but good surface preparation is at least equally important for maximum DLC adhesion. Job well done on that.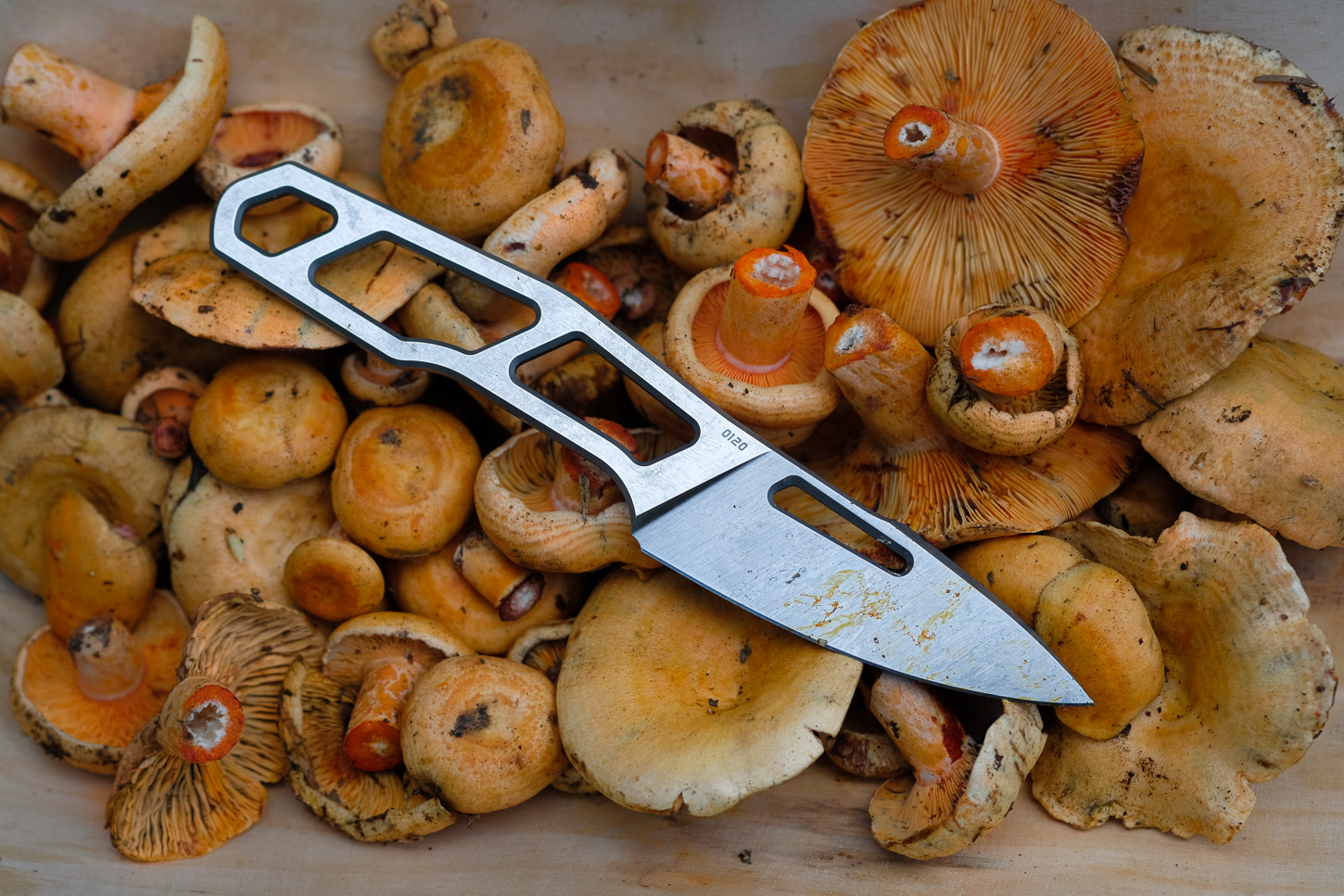 During my time out in the field, I used the Speed Demon as my fishing knife and also frequently in the camp kitchen. It was great for small daily tasks like cutting cordage, whittling, cleaning mushrooms, etc. The full-flat grind and thin razor edge made the tasks almost effortless. It's also an awesome ultralight hiking knife and I carried it a lot on my pack's shoulder strap.
Summary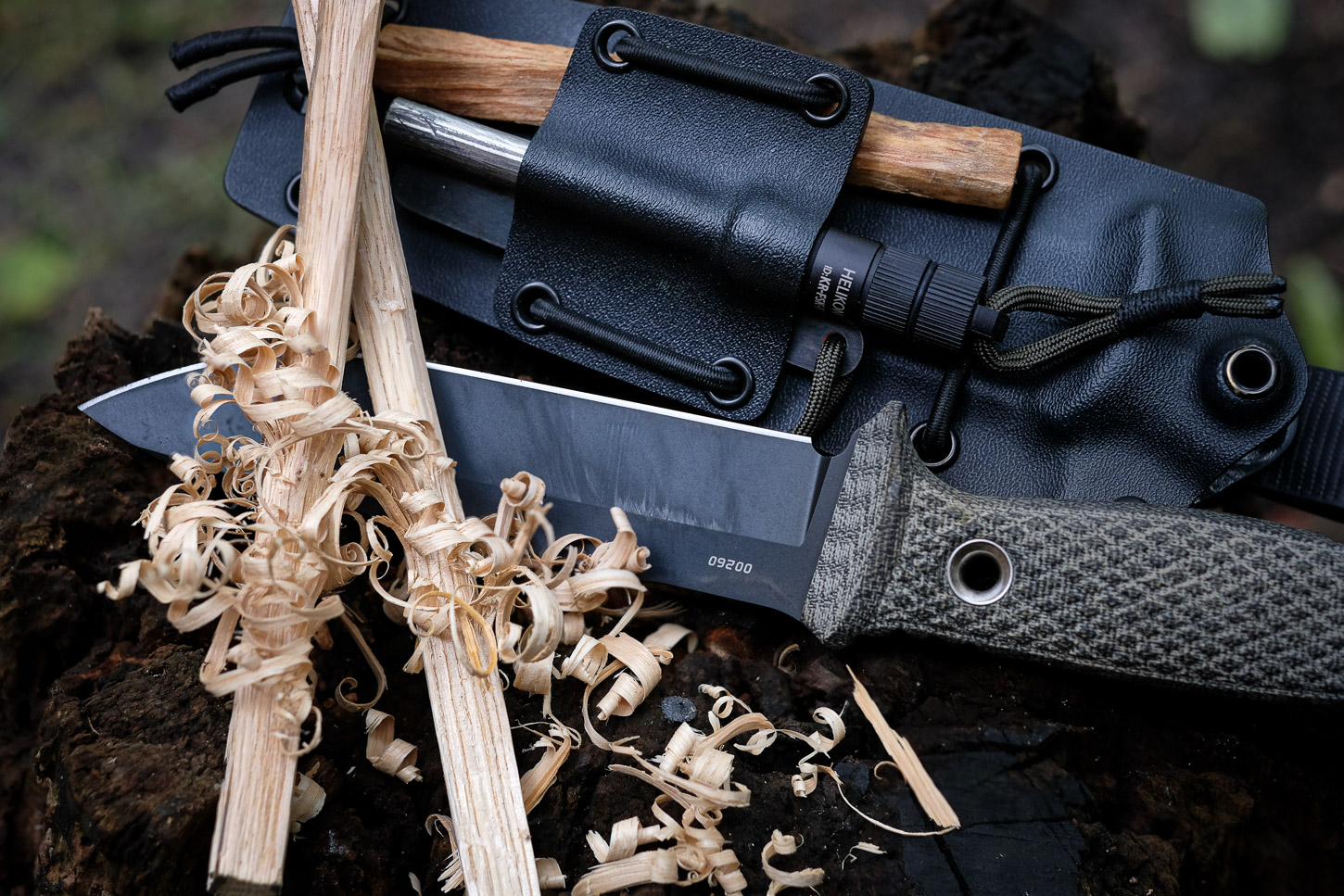 Both knives shine at what they were designed for. They complement each other and together, create a set that's ready for anything in the wilderness. The Mille Cuori for heavy work and the Speed Demon for all precise tasks.
I can think of other scenarios for both knives too; the Mille Cuori would pair great with a lightweight folder (like the Spyderco SpydieChef) or with a slip joint classic like the Victorinox Farmer. Meanwhile, the Speed Demon would be right at home as the only knife on an ultralight mountain trail or climbing trip, where every ounce counts. It would also be great for bushcraft scenarios when paired with a big chopper knife (like the CRK Impofu) or a mid-sized hatchet like the Wiglaf by Dave Wenger.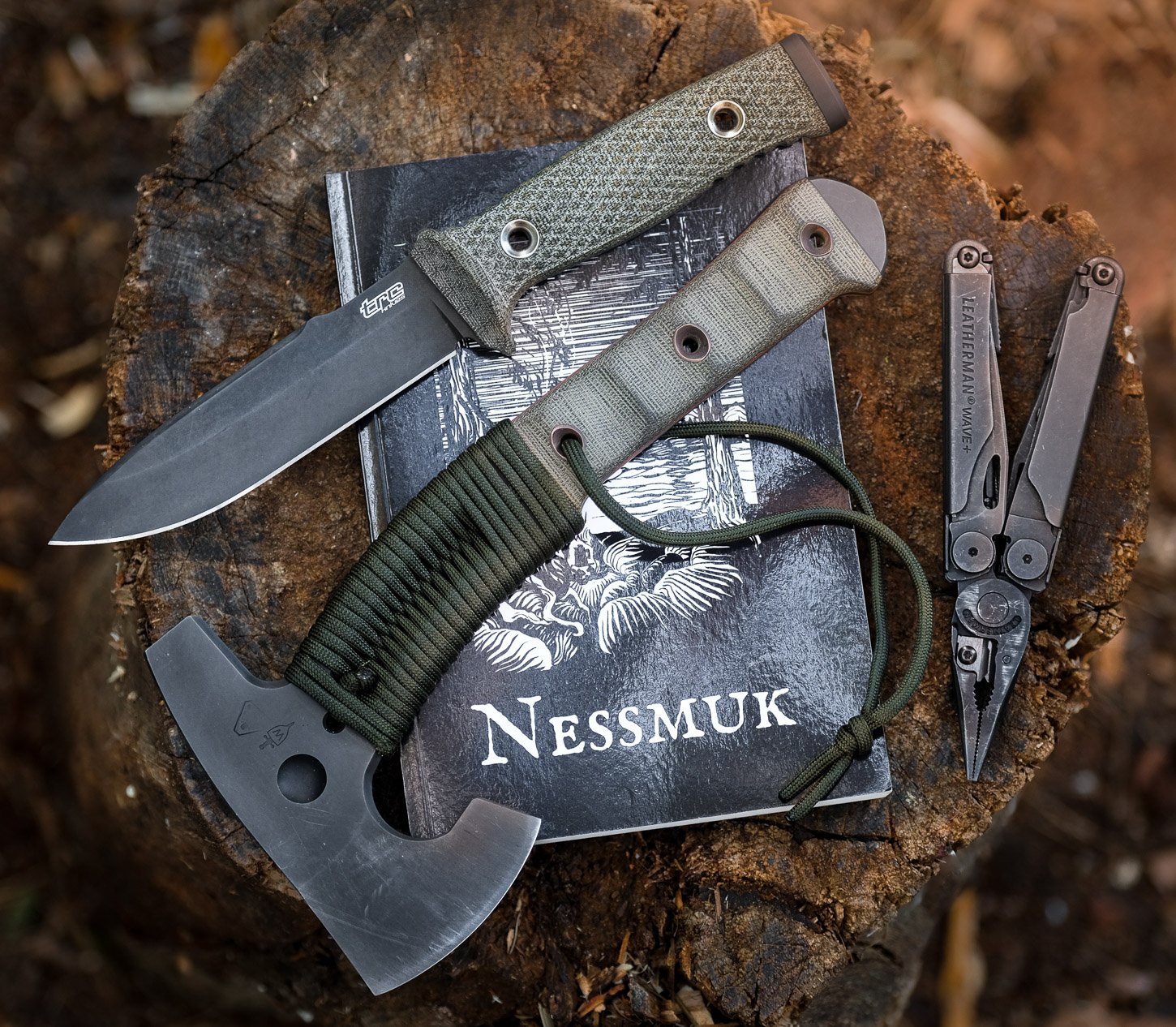 In the end, each of these knives is useful and I can see them as a part of my essential camp gear or mountaineering equipment. I can guarantee if you get one of these you'll be amazed by the attention to detail, superb finish, solid performance and the sheaths, especially the Mille Cuori sheath.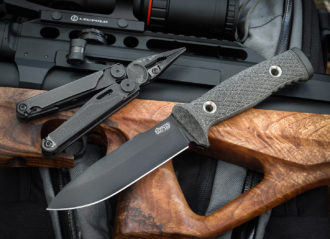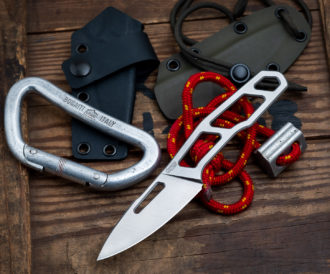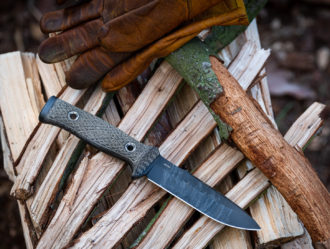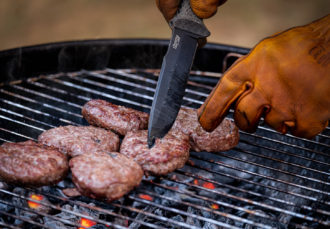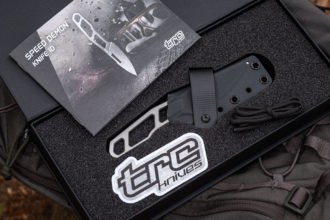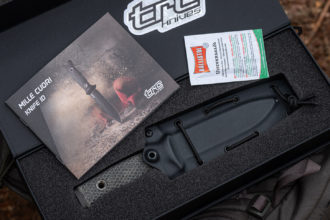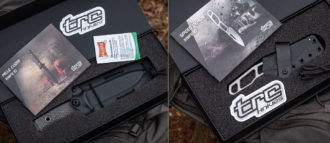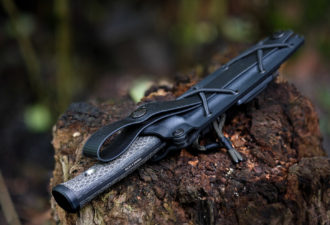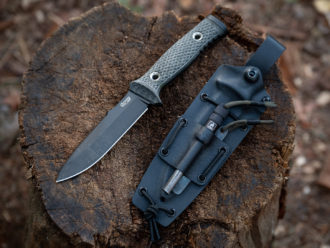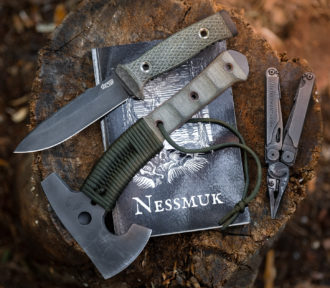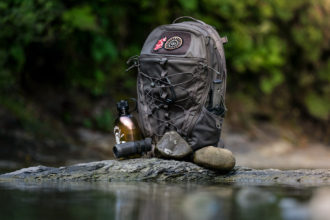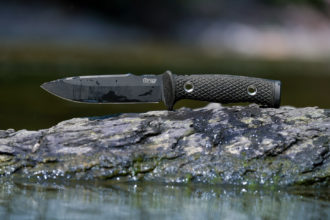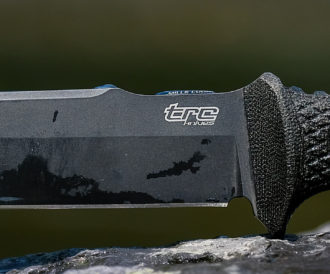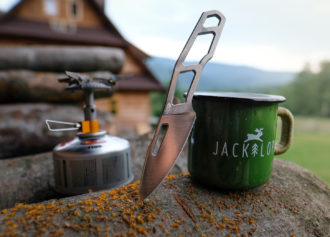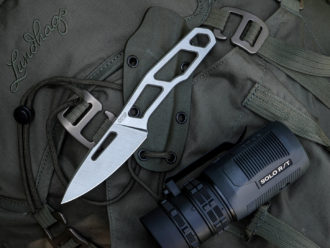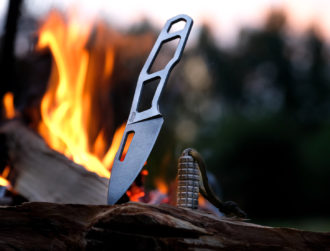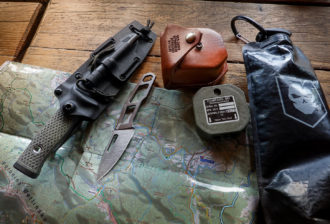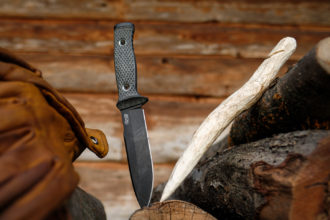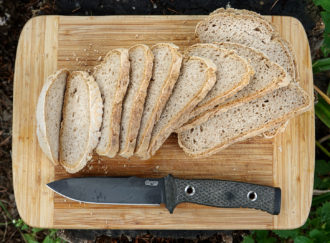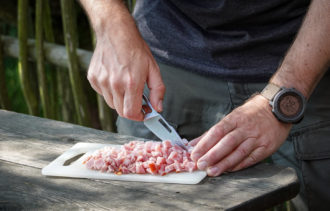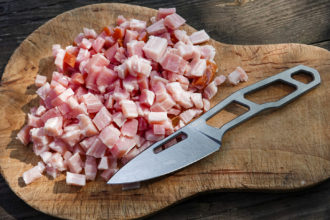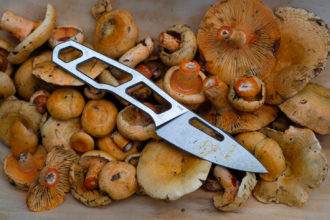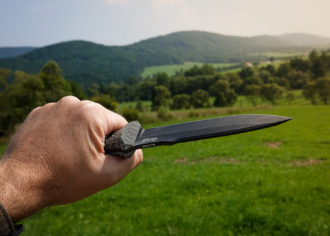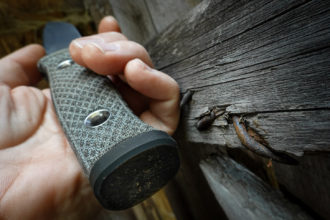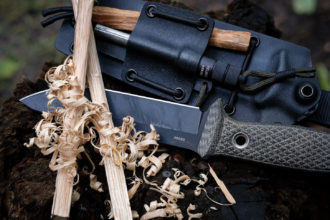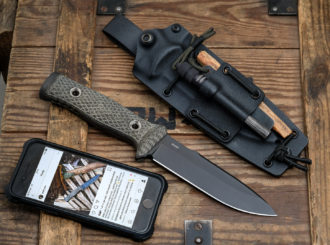 Editor's Note: Piotr Ma is an avid outdoorsman, adventurer, mountaineer and certified open sea sailor. As an enthusiast of quality gear, he's always seeking the most uncompromising and best performing gear available worldwide. He's also known as an edged tools specialist. Piotr was introduced to his adventurous lifestyle when he was 10 by his father, a certified sailor and alpine-style climber. Now he continues his family tradition and shows his kids how to live a full life in the great outdoors; teaching them survival skills, shooting and archery. These days, he gladly shares his 30+ years of outdoor experience with people around the globe from his current location: Poland, European Union.