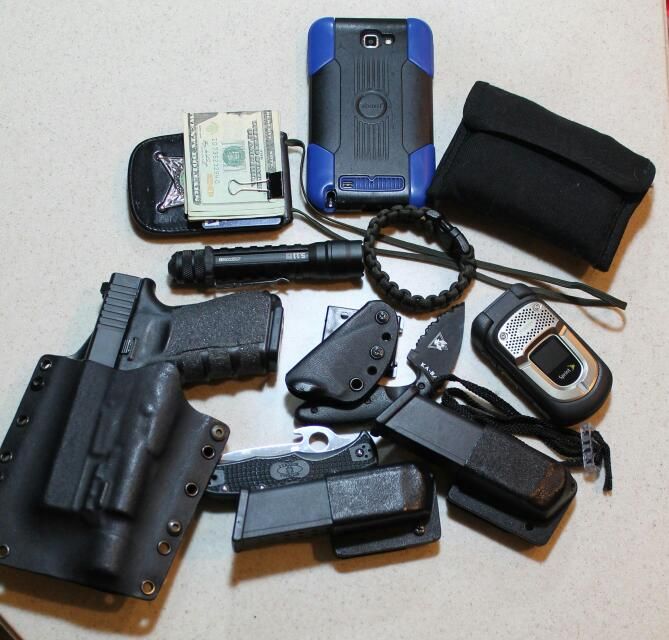 Like most people, I adapt my EDC for the day's events. Today, I took my family to a large public event in a large, soft target, with about 12k people. The event was located in our metro area's downtown, which is full of homeless folks, street crime, and the like. My concerns were two-fold today: random act of violence at the venue, and a street robbery on the way in or out.
Today I ran with the following:
Glock 19 with Surefire X300 in RCS Phantom LC
2x Glock 17 mags in old school (circa 2000) Blade Tech kydex
Spyderco Waved Endura
Kabar TDI in custom kydex sheath
5.11 ATAC 200 lumen pocket light
SerePick paracord bracelet
Neck badge/ID carrier
folded/clipped cash and debit card
Tuff-tie restraint
Work and personal phones (Nextel and Samsung Galaxy Note)
Pocket "oh-shit" kit in a wallet: 1 pair nitrile gloves, compression wrap, CPR barrier mask, Combat Gauze LE, handcuff shim, mica shim, Bogota set
I stripped it off at the end of the day and thought "hm, I should take a picture", so here we are.