Hello, all.
I recently got in to the GORUCK madness as a way to keep up motivation while training for a big mountain climb this coming winter. When I was looking for a pack to train with and use at events, I chose the Rucker. I already use a TAD Lightspeed for EDC, so having a dedicated rucking pack made sense. Also, it needed to be USA made, tough enough for the abuse and weight, great warranty and dead sexy. The Rucker is all that and more.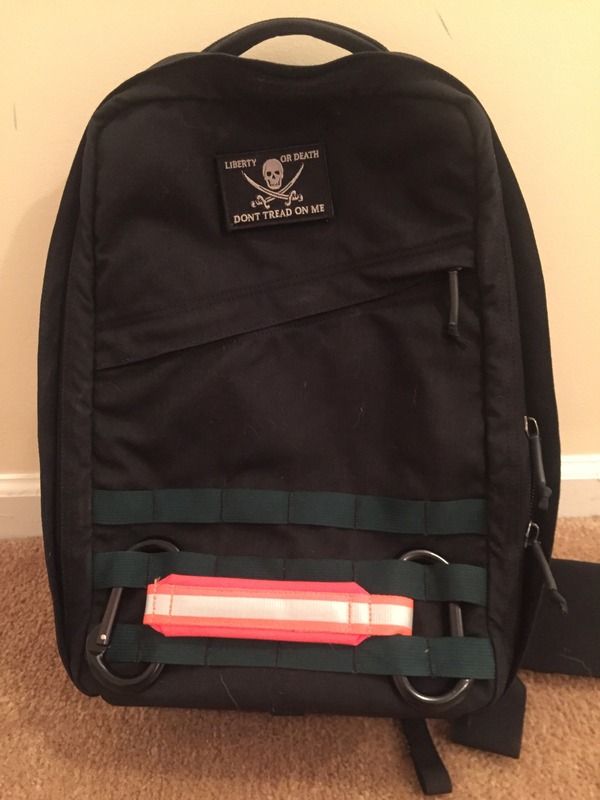 I have it outfitted with two caribiners and a reflective handle from All Day Ruckoff. The packs are required to have a reflective bit, and the handle is more useful than a PT belt.
This pack has very few frills, which is perfect. There is a zippered slash pocket on the outside for immediate need items, and two zippered pockets on the inside of the flap. Also inside are a bladder hanger and two ruck plate pockets.
If you are familiar with the GR1, you will notice that there is no separate laptop compartment, and no molle on the inside. It also lacks the GR1 price tag. The back panel is very thick and firm, and like the shoulder straps, well padded.
I also added the optional padded belt. It attaches to the molle on the sides of the pack, and when installed correctly, will not come off or loose under stress. You will want this for bear crawls and other "good livin" that would have the pack hit you in the back of the head!
I have completed one event with this pack, the Gainsville Light, and it performed flawlessly. I never had to worry about the pack, and could concentrate on pressing forward. I have two Toughs scheduled this fall, and I expect the pack will perform just as well.