Inside the ITS Gear Closet: Backcountry Essentials
Inside the ITS Gear Closet: Backcountry Essentials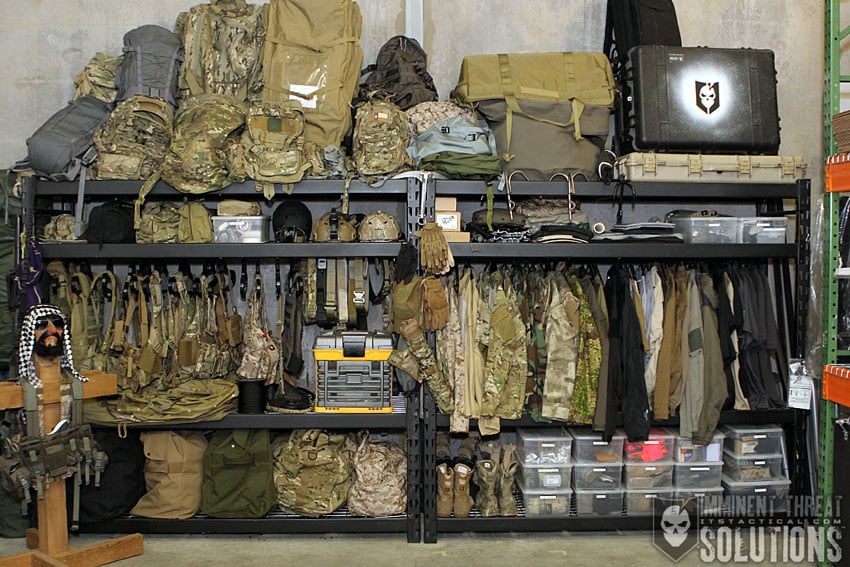 As you can see, there's a lot of gear in the ITS Gear Closet. We have items that get used on a constant basis, others that are still in the evaluation stages and even gear we haven't had the opportunity to put through its paces yet.
When gear goes through our review process, we strive to push its limits to provide a more thorough evaluation for the discriminating end user. With that being said, there's also gear that we can easily endorse after extended personal use, but have yet to do a full review on. The items we're showcasing today have come with us on our adventures and they've proven themselves on multiple occasions.
In this first edition of Inside the ITS Gear Closet, we'll be taking a look at some items that we've come to include in our backcountry essentials.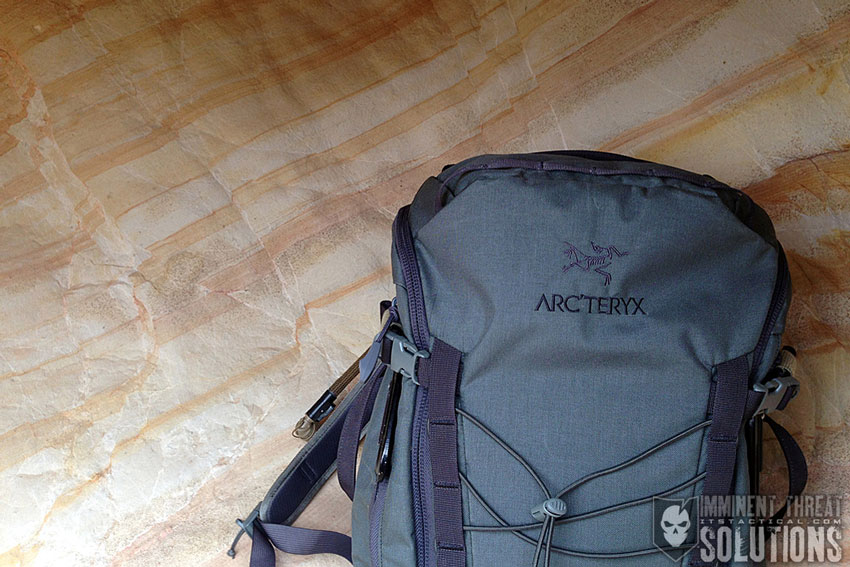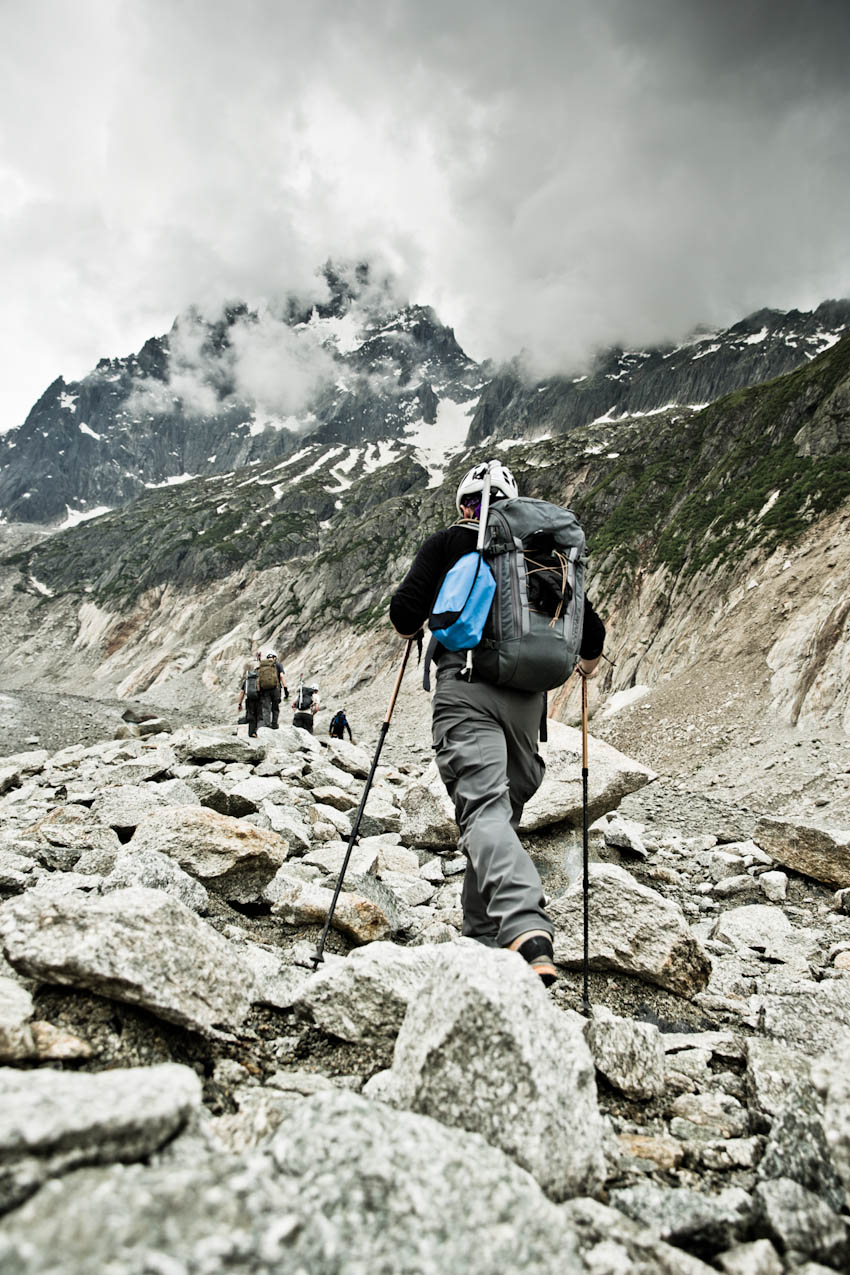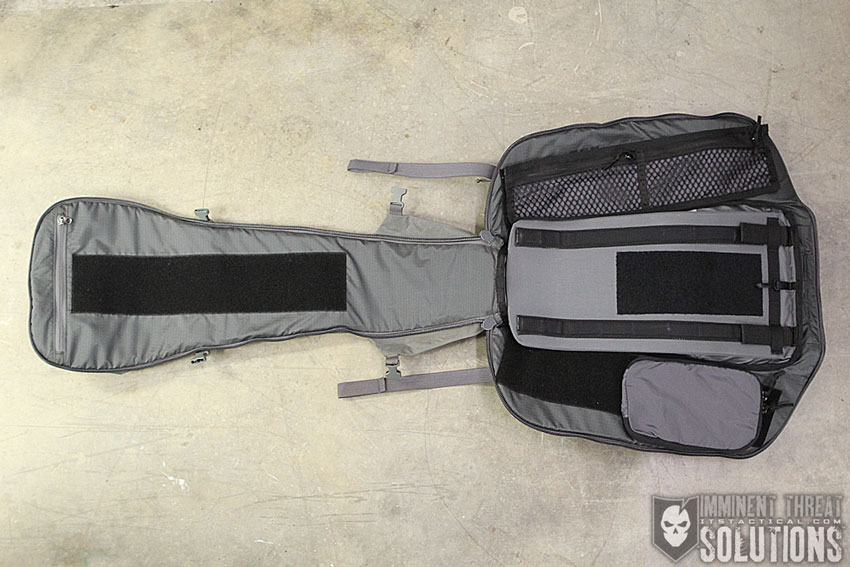 Both Bryan and I have used the Arc'teryx Khard 30 on various occasions and are impressed with the quality and features built into the design. This is a modular backpack capable of carrying multiple hook backed pouches internally (shown with two styles here) in just about any configuration you're looking for. Made of 500D nylon Cordura, the exterior is a nice blend of being fairly lightweight while still abrasion resistant. The single compartment is able to be accessed from the top, left or right side, depending on where you have the zippers prepped. The Khard also opens completely flat which is useful for organizing gear. From the canyons of Utah to the mountains of France, the Khard 30 excels. ~ Mike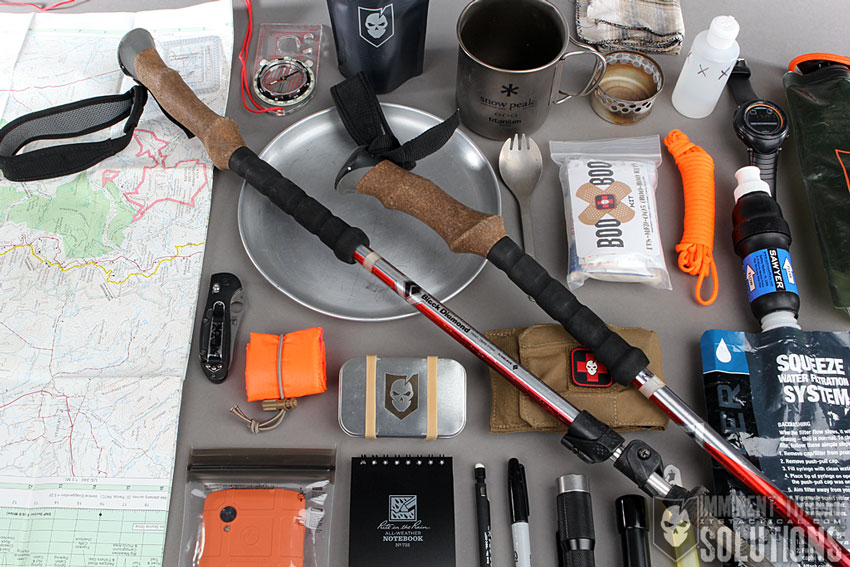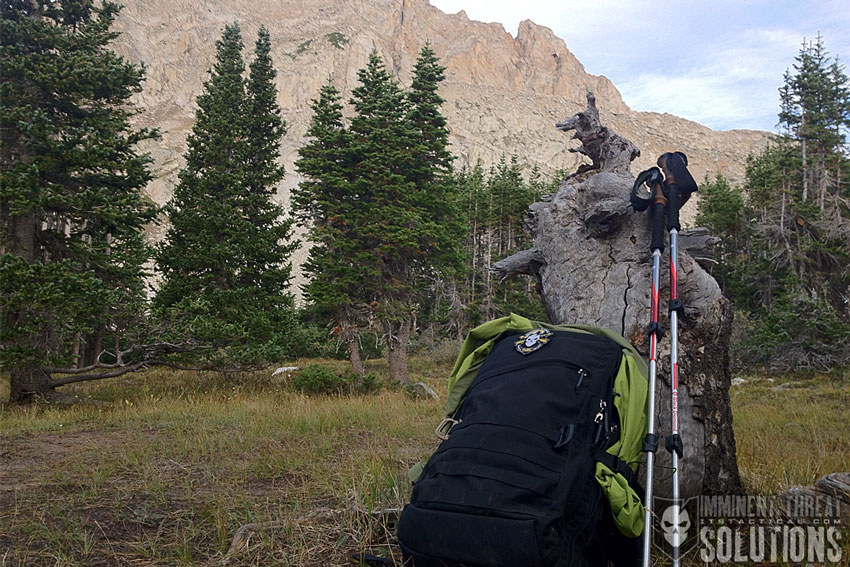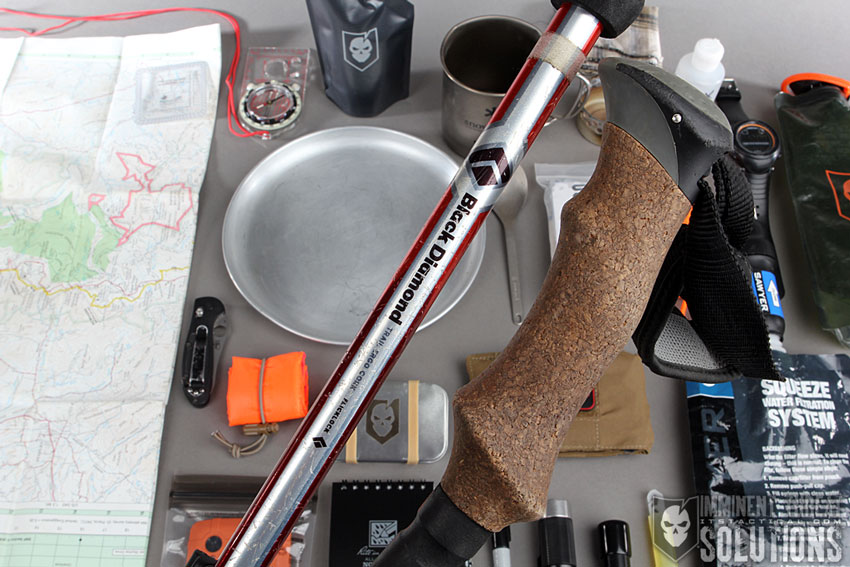 While looking for a good pair of trekking poles a couple years back and not wanting to break the bank, I came across the Trail Ergo Cork from Black Diamond. They make a non cork version but I would highly recommend against it as the cork just feels much more comfortable, natural and forgiving when on rough terrain. These poles have two main features I was searching for; flick-lock (instead of twist) and ergonomic grips. My particular trekking poles have been up and down multiple 14'ers and while they've taken a beating and physically show it, they feel just as solid as the day I bought them. You can still get the exact model I have from Amazon but it looks like there's a slightly redesigned grip version you can order directly from Black Diamond. ~ Mike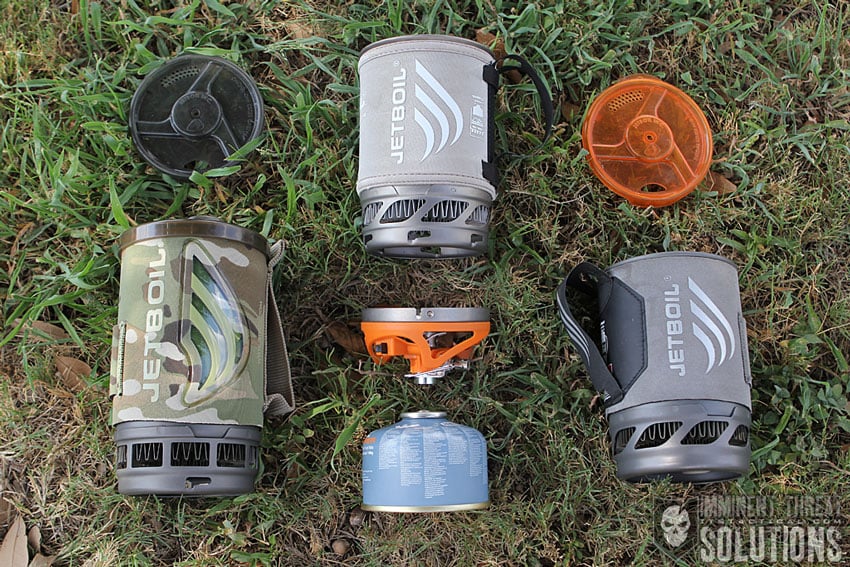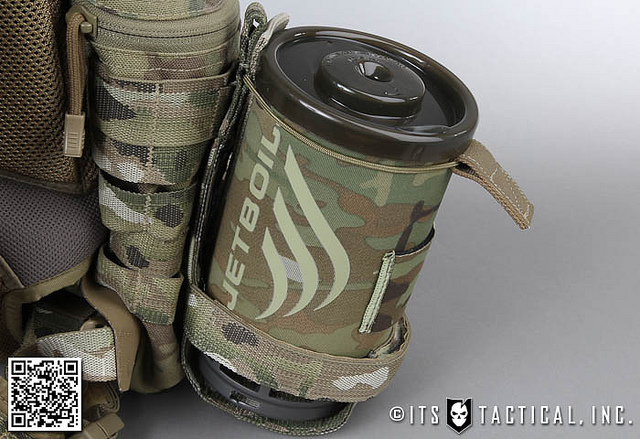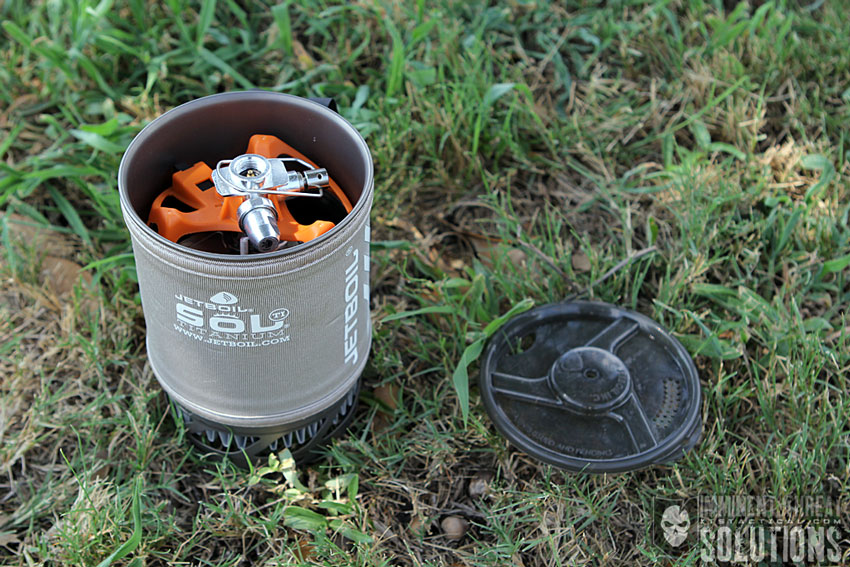 I'm continually amazed at how fast it can bring two cups of water to a rolling boil. If you're not on the Jetboil bandwagon, you won't regret it. I actually carry a trimmed down kit with me, consisting of the Ti cup, lid, burner adapter and fuel canister only. It saves weight and everything packs up nicely right in the cup. ~ Bryan
The Jetboil may not be the most ultralight of cook systems but it's certainly worth it if you are looking for ease of use and speed of boil. They offer a variety of options with Titanium obviously being the lightest. Note: Our own Skeletonized Bottle Holder is a great way to secure a Jetboil to your ruck.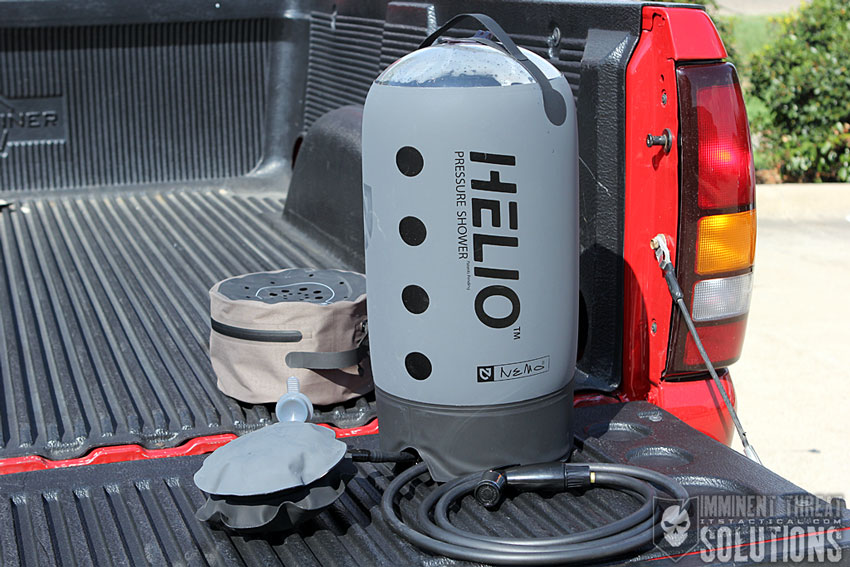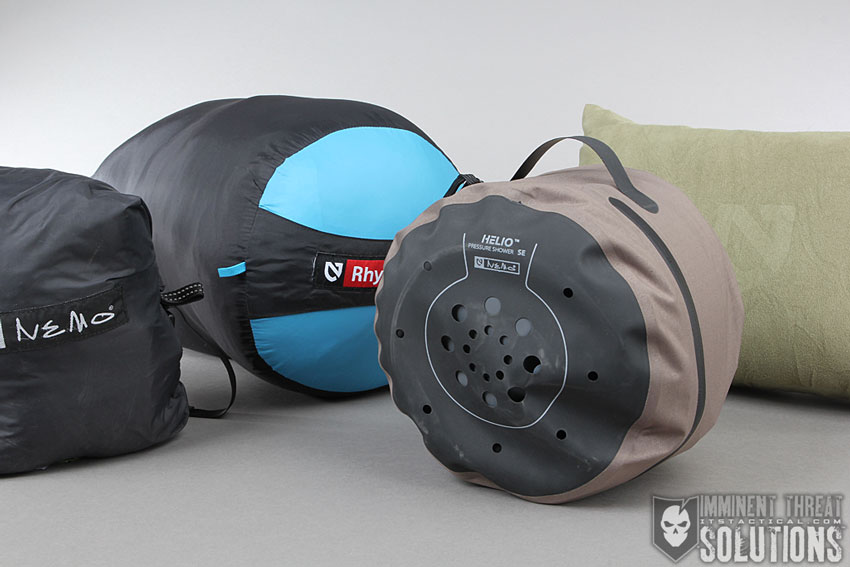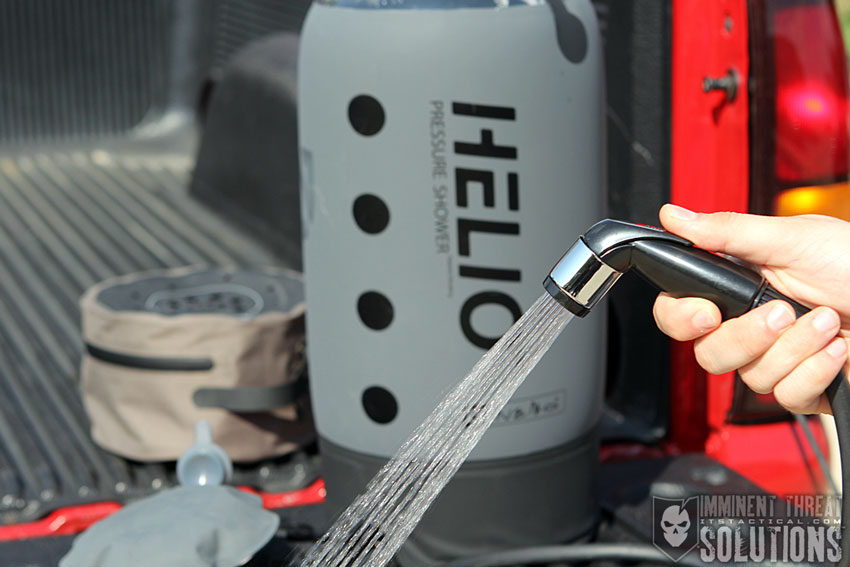 The Helio Pressure Shower from NEMO Equipment is the common camp shower re-invented. The usual style of camp/portable shower needs to be suspended to work and even then barely has any pressure at all. With the Helio, simply fill up the reservoir and use the included foot pump to add pressure and you'll get 5-7 minutes of steady water pressure that's perfect for showering, rinsing off surfing or mountain biking gear or even just watering the plants. It also packs up neatly into a rugged and ventilated carrying case. Another great product from the NEMO lineup.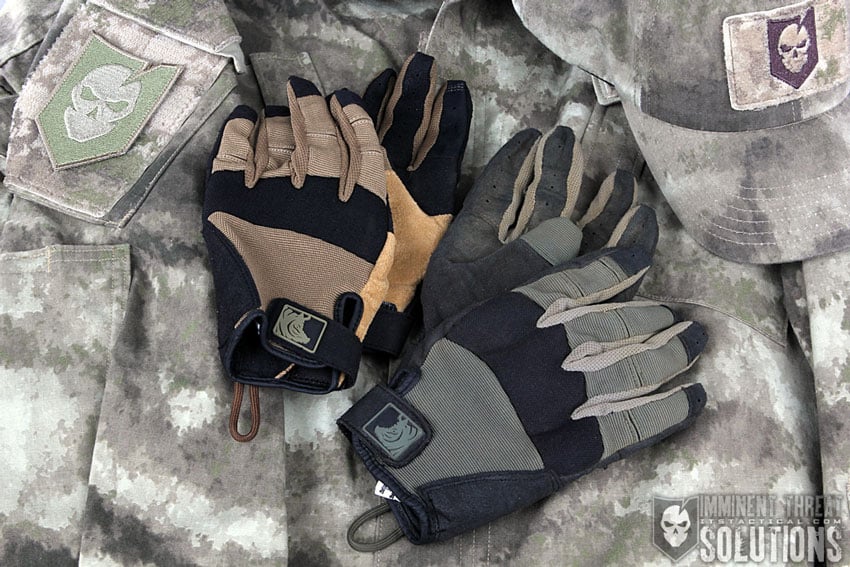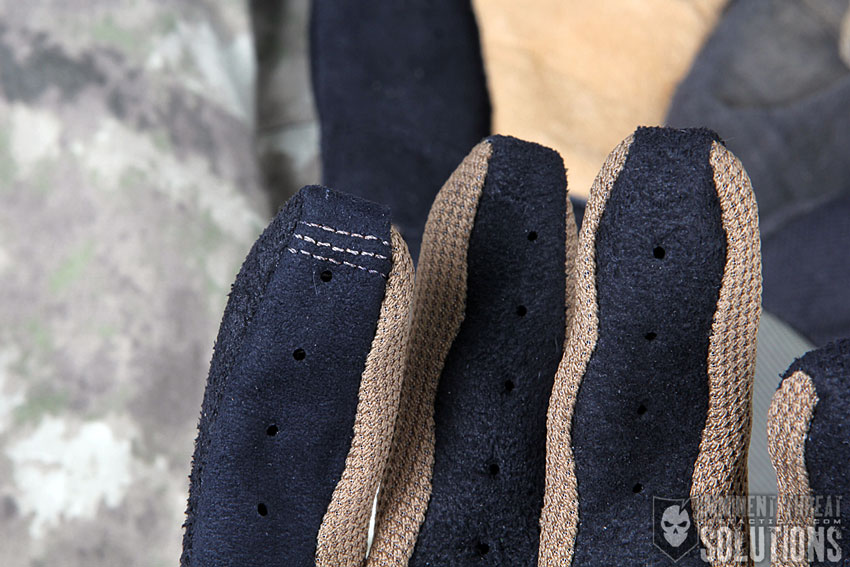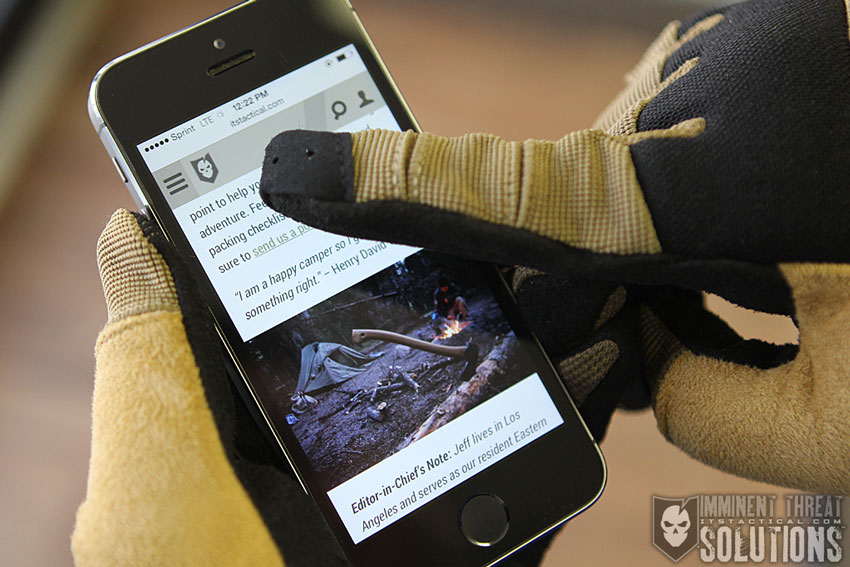 Based on the same awesome design of their original PIG Gloves, the SKD PIG Alpha Touch Gloves are touchscreen compatible thanks to the addition of silver conductive thread on the index finger. If you're looking for a fantastic glove that beats out others in terms of sensitivity and dexterity, check these out.
"Featuring several industry firsts, the FDT-Alpha allows unfettered access to all your firearms controls and manipulations, without the overwhelming bulk of unnecessary padding and layers. When it comes to gloves you can shoot with, contrary to most of the other tactical gloves on the market, less IS more… the less you feel your gloves, the better you can shoot with them."
For and in-depth review, be sure to check out our write-up of the SKD PIG Full Dexterity Tactical Glove.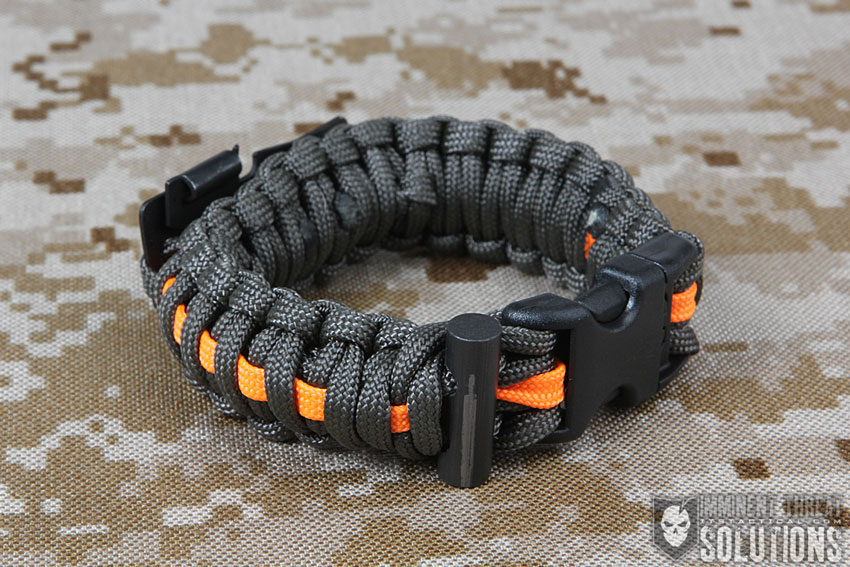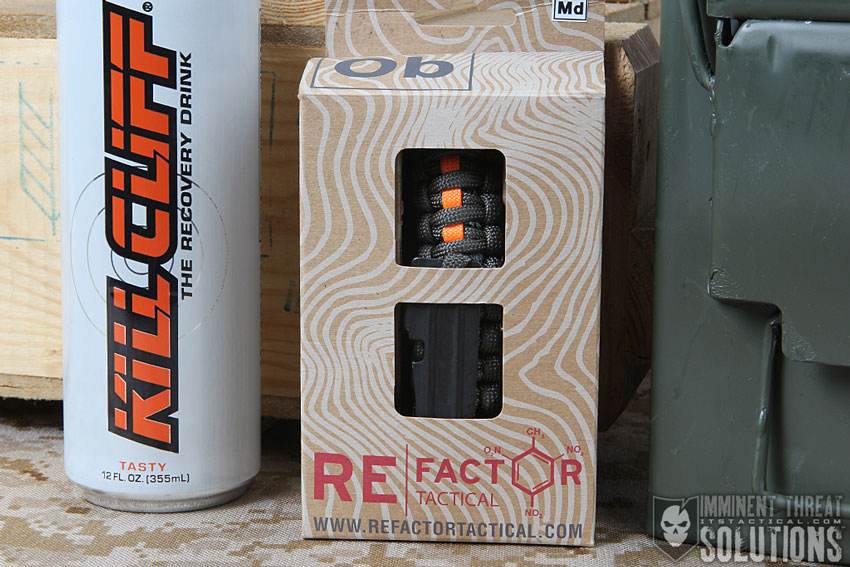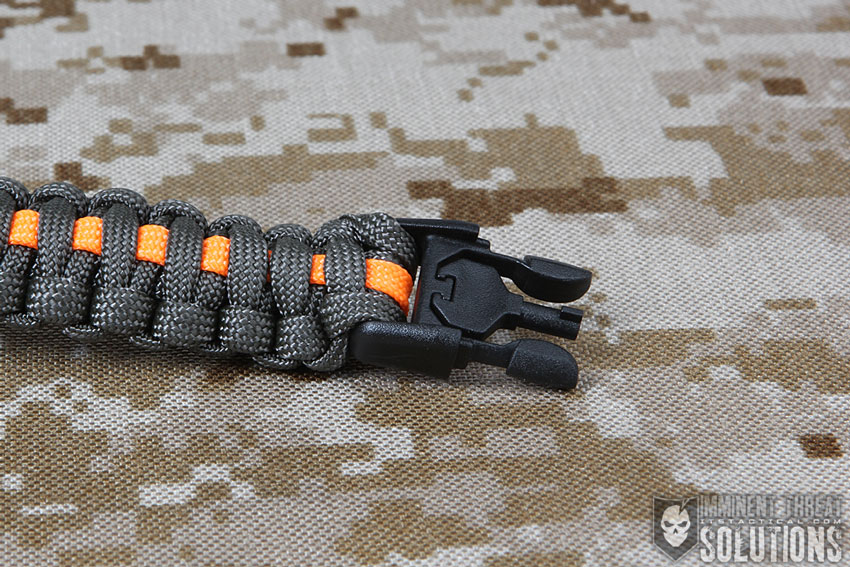 The RE Factor Tactical Operator Band is designed to be on your person anytime, anywhere. The tools you need for food, fire, shelter and escape are all available on your wrist in this lightweight all-in-one package. It may take a while to get used to the slight bulkiness of this paracord bracelet but having basic survival gear in one place could come in extremely handy. This particular model includes:
12 feet of Paracord

30 feet of Fishing Line
1 #8 Fishing Hook
1 18 inch (45 lb test) Leader Wire
1 P51 Can Opener
1 Ferro Rod Fire Starter
1 Polymer Handcuff Key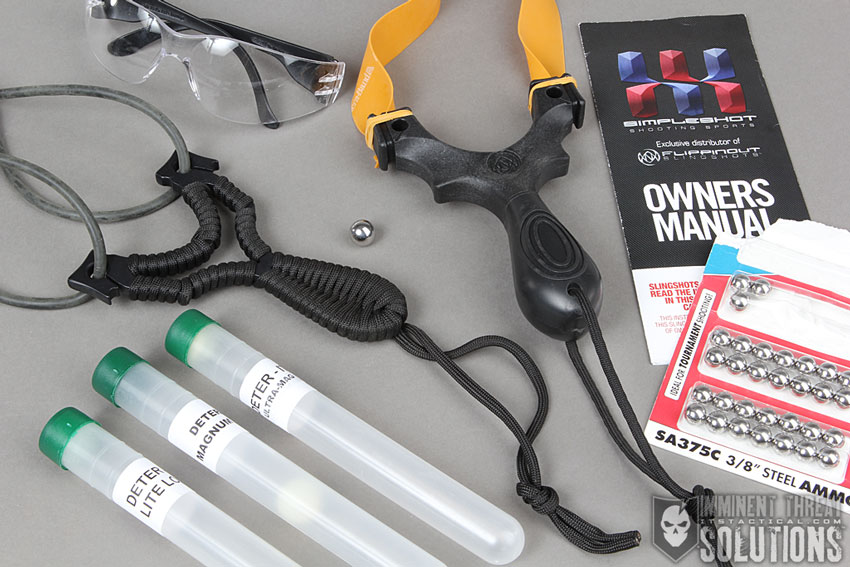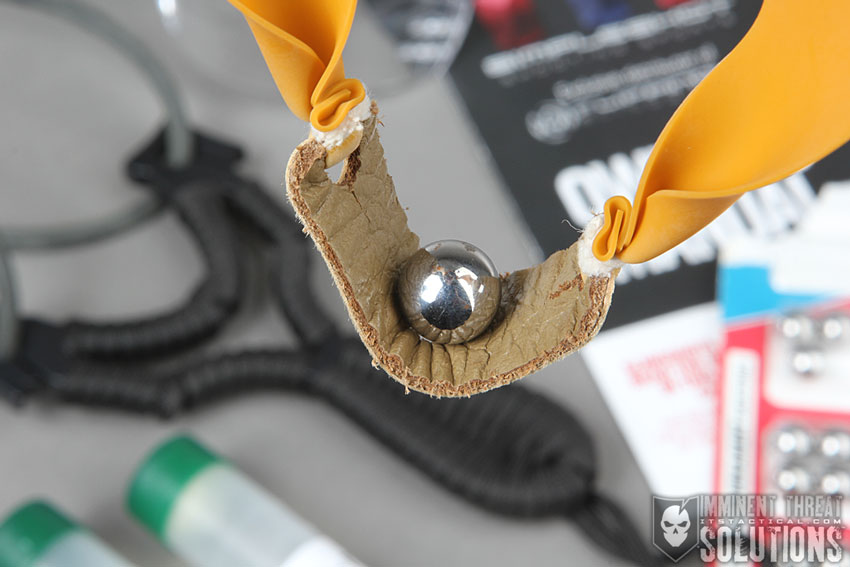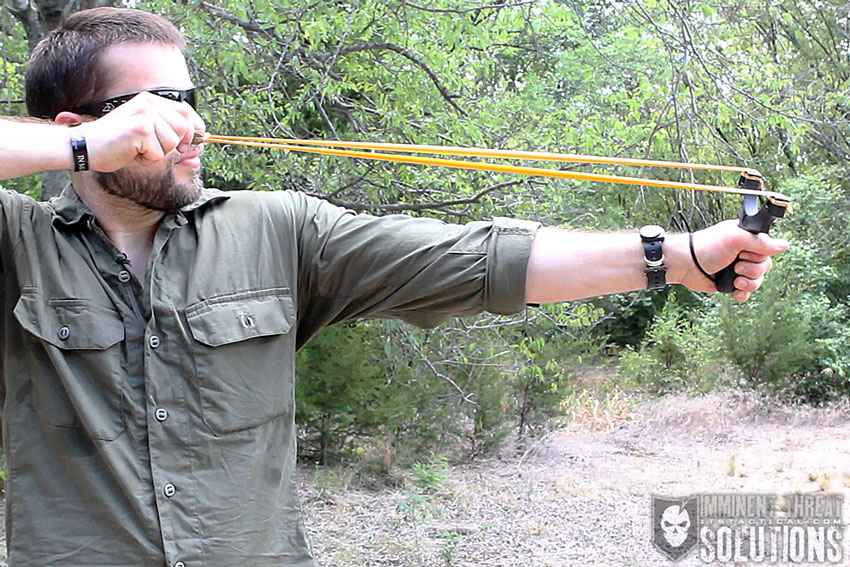 Mention the word "slingshot" and most people will instantly think of Tom Sawyer or Dennis the Menace. As a kid, I often made my own slingshots out of sticks and rubber bands but they never amounted to much. SimpleShot sells individual components as well as whole starter kits if you want to take slingshots to the next level. These are high quality tools that are useful for training aids or even hunting and are just all around plain fun. Just don't shoot your eye out. ~ Mike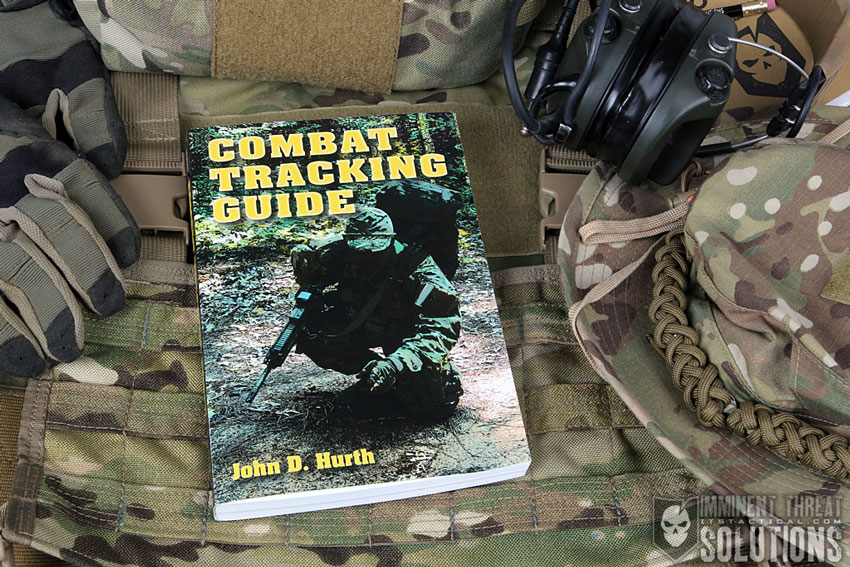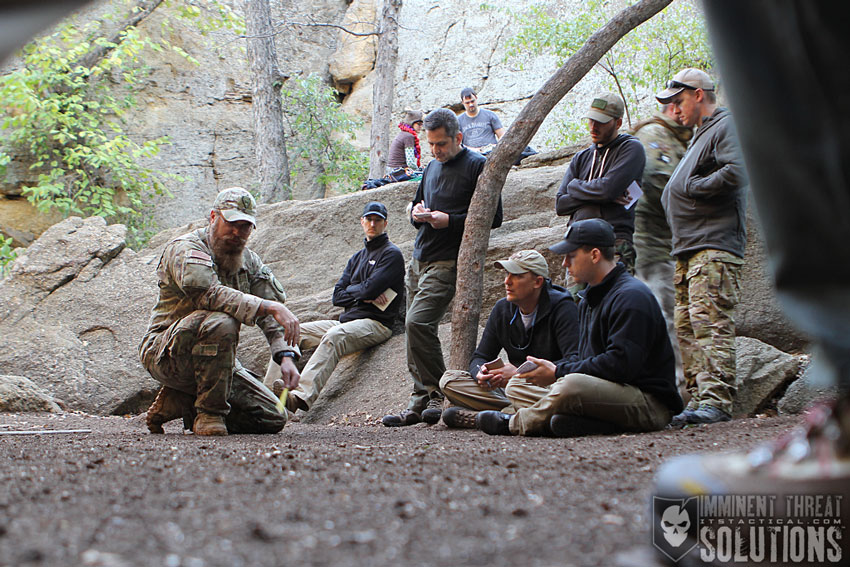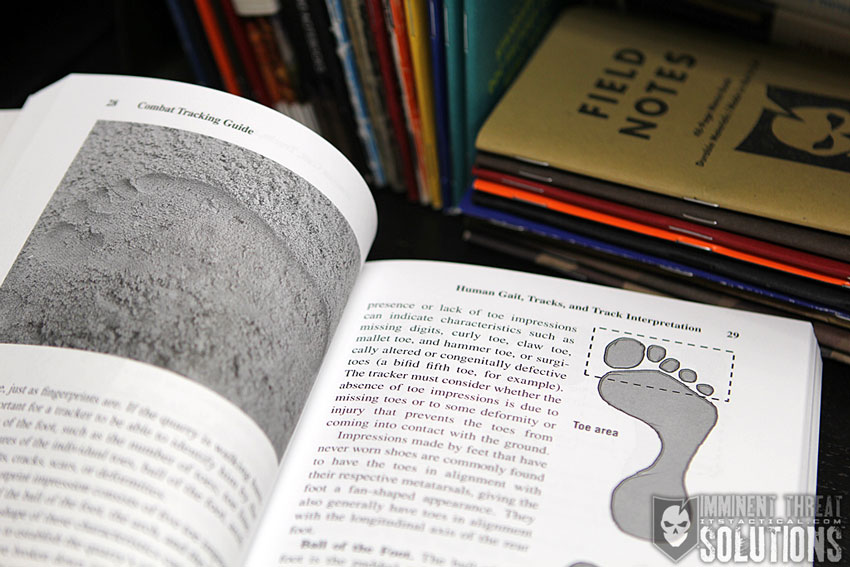 John Hurth is a retired U.S. Army Special Forces Soldier who served with 1st Special Forces Group at Ft. Lewis, WA where he participated in multiple deployments overseas to include two combat tours in support of the Global War On Terror. He now uses his years of tracking knowledge as the owner and lead instructor of the TÝR Group where he and his staff conduct training on various tracking techniques. To share his expertise, John has put together the Combat Tracking Guide as a functional, readable manual for soldiers, trackers, military organizations and enthusiasts around the world. It's also worth your time to go over a few articles he's shared on ITS that can help jumpstart your knowledge and understanding of tracking.
Stay Tuned
We hope you've enjoyed this first look at the ITS Gear Closet. Stay tuned for future articles as we go over other valuable pieces of gear we've come to use and appreciate on our adventures.