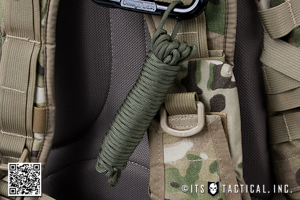 The Paracord Deployment Lanyard has been a long time coming on our Knot of the Week and much like our last KOTW on the Paracord Storage Lanyard, this too is a request from a reader.
This lanyard enables you to not only carry paracord ready to use, but can quickly deploy various lengths of it in a way that's easy to manage. As most know that have worked with stored paracord, it can easily become unwieldy and tangled.
Just as the storage lanyard keeps paracord ready to deploy, the deployment lanyard is a vast improvement that we think you'll immediately integrate.
{ 10 comments }